This May, the 2019 International Contemporary Furniture Fair will be held at the Jacob K. Javits Convention Center in New York City. Throughout the show, the House Tipster Industry team will be reporting from the scene to give you the up-to-the-minute scoop on all the hottest new products.
Not in NYC? You'll be able to follow along from wherever in the world you are, because we're streaming the show LIVE! This year, ICFF will be taking place from Sunday, May 19 to Wednesday, May 22. Our live streaming schedule, hosted by Arch-Interiors designer Christopher Grubb, currently includes top expert interviews, new product spotlights, and much more.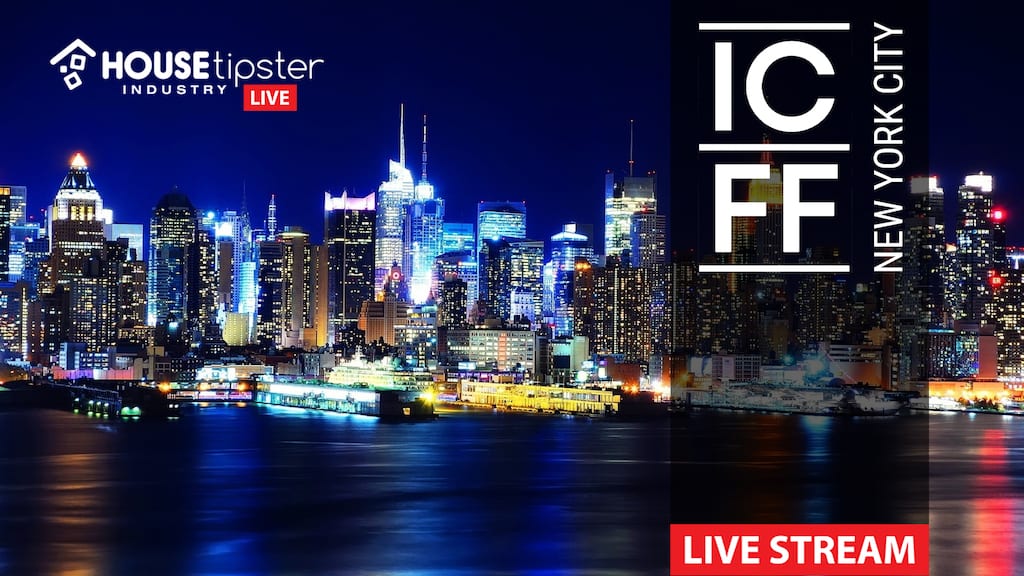 Throughout the course of the show, our team will be speaking with top designers and impressive vendors, including Designer Doorware, Terry Crews and Bernhardt, Stillfried Wien, Molo Design, Sarah Von Dreele, Konsepta, Belwith Keeler, Hearth Cabinet, and many more! On this page, you will be able to watch our series of live streams straight from the event, including and up-close-and-personal look at some of our favorite trends and companies from this show.
Stay tuned on our Facebook for up-to-the-minute video updates, and be sure to catch a recap of all of our previously-aired episodes as they are all posted below.
LIVE episodes lineup