It was seriously party time at Leftbank Art's showroom when the House Tipster Industry team visited during this Summer 2019 season of Las Vegas Market.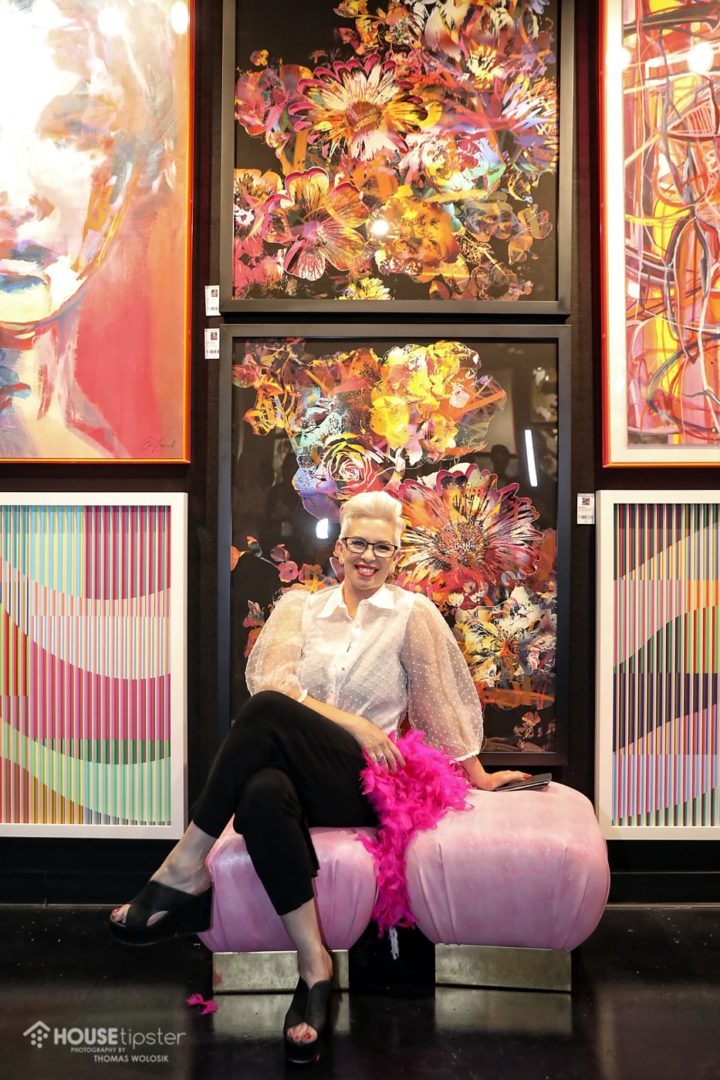 There, our host Christopher Grubb, met up with two good friends of the publication – celebrity interior designer Kelli Ellis and Justin Shaulis, brand ambassador for Howard Elliott Collection – to chat about the eye-catching art on display.
The group came together to celebrate the market launch of Ellis' latest art pieces, which are filled with vibrant colors and lively, captivating prints.
"I am obsessed right now with some really bright colors, but I love dimension," Ellis told us. "I had florals in my collection before, but they were black, silver, and gold. This time around, I got to do some dimension, and add a little color."
"I love graffiti art, so I've mixed some of my graffiti art and my love for that with some of my florals," the designer added. "I got everything that I wanted all in one."
While Ellis certainly pleases her clients with her designs, she also makes sure to incorporate her own sense of style into everything she creates.
"I'm a little selfish, I've got to say," Ellis said. "All of these things are very much inspired by me… there's a little bit of me in everything."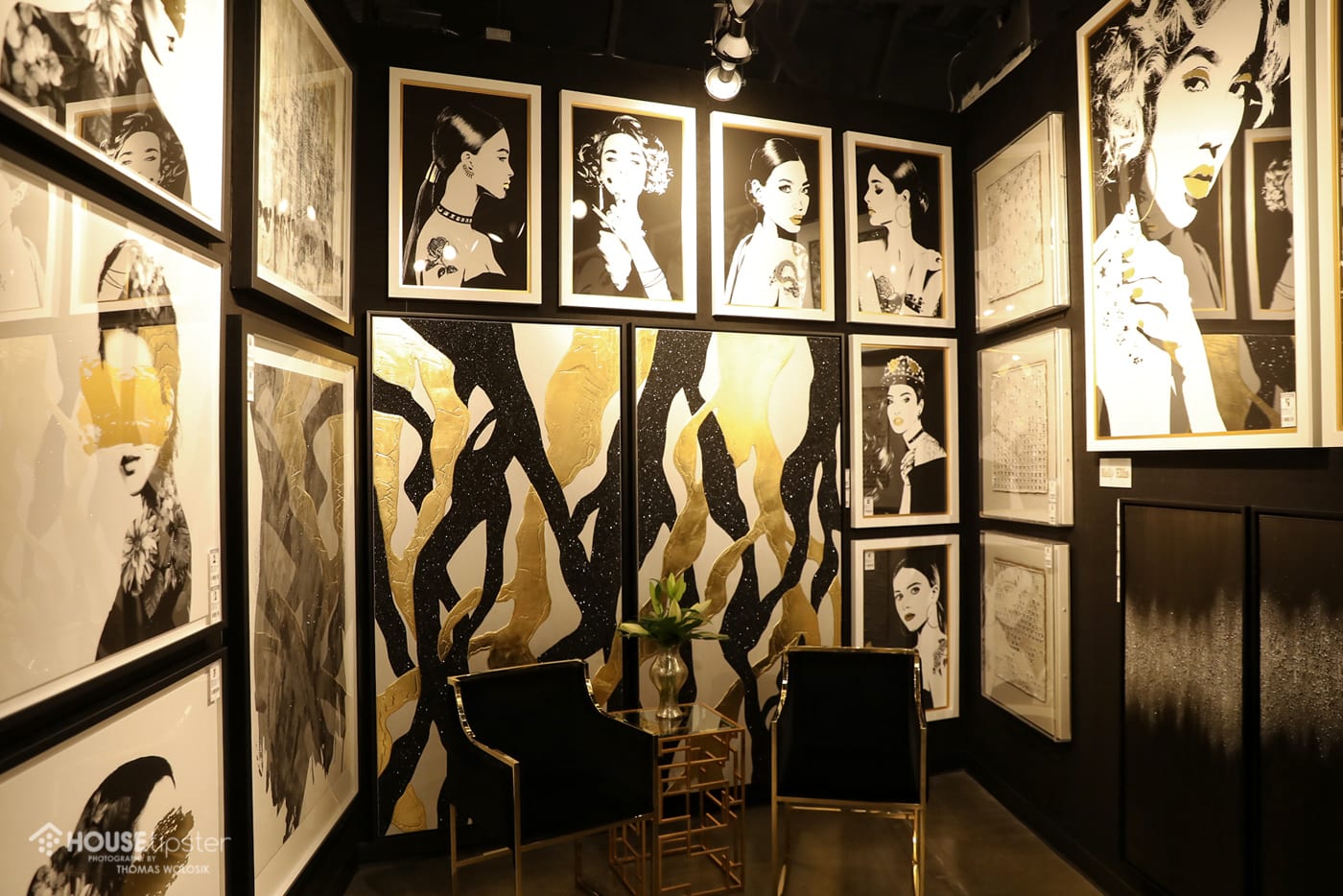 That personality can most be seen in some of her new gold, black, and white art portraits, featuring glam models with intricate tattoos inspired by Ellis' own edgy body ink.
"If I love it, it's going to show through," the designer said. "I think there's energy to that. You have to have a little bit of yourself, otherwise what makes it different?"
To make her pieces truly showstopping, Ellis blends her own vision with a other creatives in the industry – like Shaulis! – to make sure she's representing her shoppers' best interests.
"What's really important is to pull in Justin from Howard Elliott, myself from Leftbank Art, to really understand what clients want and being able to customize," Ellis said.
To take a look around Leftbank Art's action-packed showroom with this all-star team, be sure to press play on our exclusive video player below.