Tempaper, the company that pioneered removable, self-adhesive wall coverings, was awarded a Bronze Stevie® Award at The Stevie Awards for Women in Business in November 2018.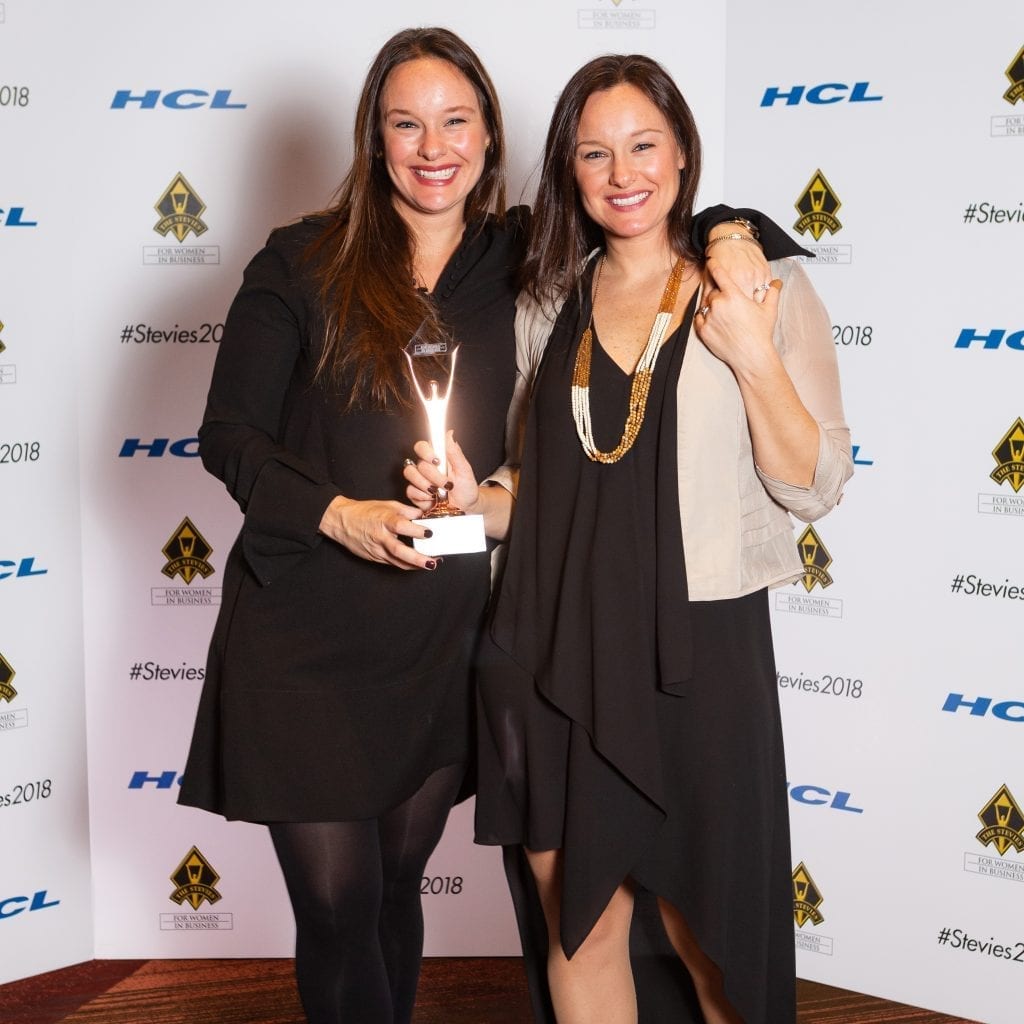 This annual award, considered one of the highest honors in the business arena, recognizes women and women-led companies from across the world. Nearly 550 attendees were on-site at the Sheraton New York Times Square Hotel during the award ceremony, and the event was also aired online through Livestream.
Sisters and co-founders of Tempaper, Jennifer Matthews and Julia Biancella Au, were hand-selected and ranked by a panel of business professionals from a pool of 1,500 nominees. They ultimately earned Bronze in the "Company of the Year-Consumer Products-10 or Less Employees" category.
Tempaper is considered one of the most innovative products in the industry and has shown tremendous growth since starting a decade ago. As an environmentally-friendly, on-trend product, Tempaper continues to appeal to consumers looking for an innovative, sophisticated, easy-to-use wall covering.
"We are honored to accept this award on the 10th anniversary of our company's founding. We have seen tremendous growth and success over the past decade and it is humbling to be recognized by The Stevie Awards for the work we have done so far. We are grateful for the hardworking team we have at Tempaper that is dedicated to consistently delivering new and innovative collections for our customers," said Julia Biancella Au, Tempaper CEO and Co-Founder.
American-made Tempaper is available at over 1,000 retailers in the United States and internationally.