You may recognize Mikel Welch best as a design expert, HGTV Design Star finalist, and designer on TLC's Trading Spaces – something he calls a "childhood dream come true." But this Summer 2019 season of Las Vegas Market, we learned the impressive story behind how he worked his way up to his current career.

House Tipster Industry's host, Arch-Interiors designer Christopher Grubb, sat down with the designer for an exclusive interview at the beautiful Yosemite Home Decor LVMKT showroom. Through their conversation, we learned where Welch's initial sparks of design talent originated.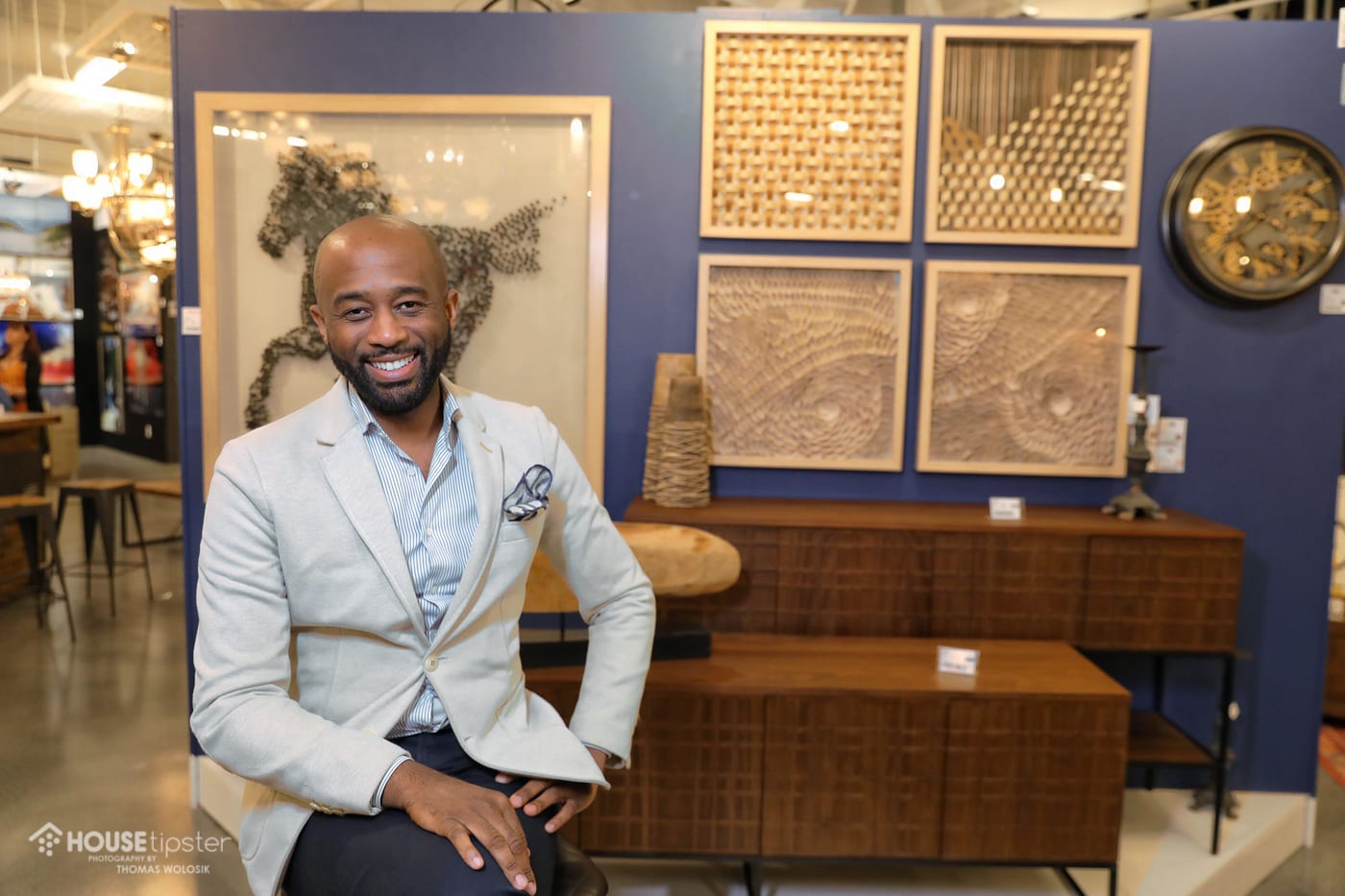 "Steve Harvey kind of changed my life," Welch said, crediting the popular TV host for some of his early successes. "I started out as a set designer on his show, and then after a very candid conversation with him about my needs, I then became like his 'Nate Berkus.' I would make over homes for lucky viewers on the show."
This position got Welch on viewers' television screens, where he was able to showcase his incredible ideas. But before he even started with set design, Welch's path towards a career in interior design took a few more unexpected twists and turns.
"Right after college, I did not know what to do, any my mom told me that you need to find your passion," Welch explained. "At the time, I thought it was clothing, so I went to work at Bloomingdale's, and I learned very quickly that I sucked at selling clothes."
"But, I was on a break one day, and had this Oprah ah-ha! moment," he added. 'I had spent 45 minutes of my 50-minute break in Crate & Barrel, and it was like a light bulb [went off]. It was like, you like furniture, and I started thinking about all the magazines I had stacked up in my house. Honestly, that's when that bug to practice interior design came into play."
Eventually, Welch got himself his first industry jobs from putting himself out there in creative ways.
"At that point, I didn't have any clients and wasn't working on any set designs [yet], so I went on Craiglist," Welsh shared. "I offered to design one free room for anyone, as long as they would pay for the furniture. That's how I began to build a portfolio, and I also saw an ad on Craigslist to audition for a job doing set design on the Style Network."
Welch has now developed a personal style he called "primitive modern," a blend between stone-age Barney Rubble blended with modern flair. Soon, he is bringing this curated aesthetic to Yosemite Home Decor through his very own line.
"I'm so excited, I'm going to be partnering with Yosemite Home for my big premiere collection with them," Welch said. "It's going to come out in spring of 2020, and it's going to be a lot of that primitive 'modern' that we talked about, with everything from upholstery to case goods and lighting."
"This is my big chance to show who Mikel is," he added.
To hear more of the conversation between designers Mikel Welch and Christopher Grubb, be sure to catch the House Tipster Industry Facebook Live stream recap in the player below.
Stay tuned for more news and designer profiles from Las Vegas Market Summer 2019, coming soon to House Tipster Industry. To catch up with all of the House Tipster Industry Live shows from Las Vegas Market Summer 2019, follow our running list here.