Interior design influencers, interior designers, social media creators, media innovators, and other industry leaders are invited to the Design Influencers Conference, scheduled for February 24th through the 26th at Atlanta's Grand Hyatt Atlanta in Buckhead.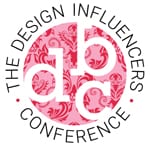 Formerly known as the Design Bloggers Conference, the rebranded event will feature the conference's signature focus on social media and content marketing. There's a niche for every industry professional here. The event's conversations, panels, and tutorials will cover a variety of topics from blogging and social media to e-commerce, book publishing, and line promotion.  
Attendees can follow one of two event tracks: the Influencer track or the Brand track. The Influencer route is geared for professionals who use content and social media to build their personal brands. The Brand track is better suited for companies interested in partnering with industry influencers.
In addition to world-class programming, the Design Influencers Conference has a strong keynote speaker lineup, including television personality Carson Kressley, author and designer Barry Dixon, and celebrity interior designer Jeff Andrews. After parties and off-site tours round out the agenda.
"These events continue to be the premier conference and experience for professionals actively using or interested in learning about social media and digital content marketing in the interior design industry," notes conference organizers, Esteem Media.
Tickets for the 2019 Design Influencers Conference are still available: https://designinfluencersconference.com/register/