Castelle, a popular designer and manufacturer of luxury outdoor furnishings with over 40 years of impressive brand history, has just announced its latest product licensing: The Biltmore by Castelle Estate Collection.
To make its grand debut, beautiful lounging and dining furniture from the collection have been installed across The Inn on Biltmore Estate's elegant 8,000 acre property in Asheville, North Carolina.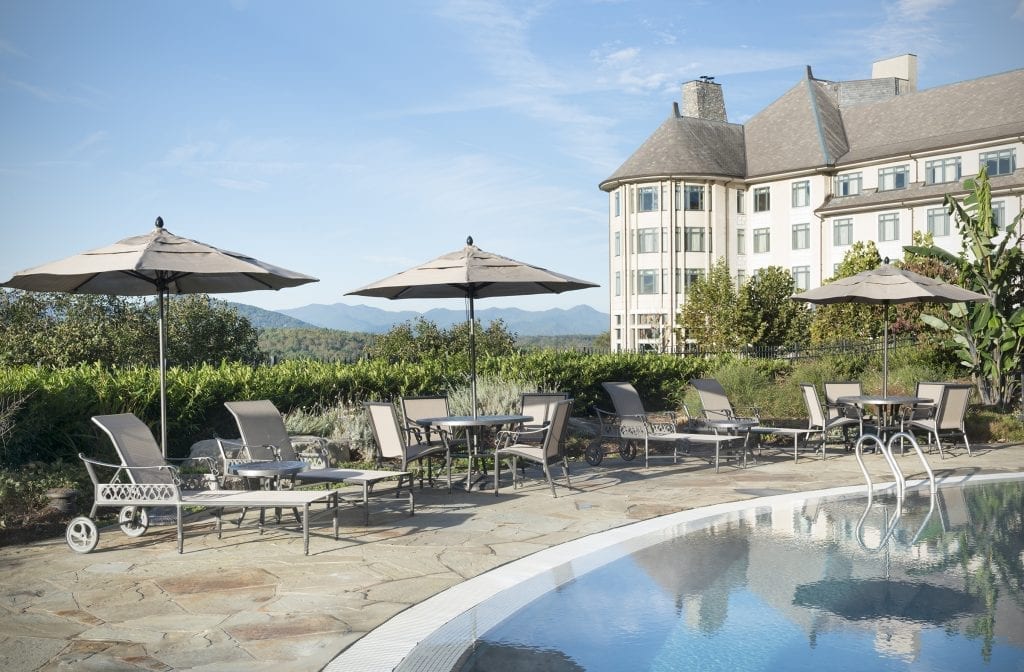 Sling chaise lounges, dining tables, side tables, large umbrellas, and more pieces have become part of the decor at the Biltmore's Grand Terrace, Porte Cochere entrance, and the sparkling swimming pool.
All of these products were created using custom-selected fabrics and finishes that echo the vibe of George Vanderbilt's estate and the high quality guests have come to expect from their stay.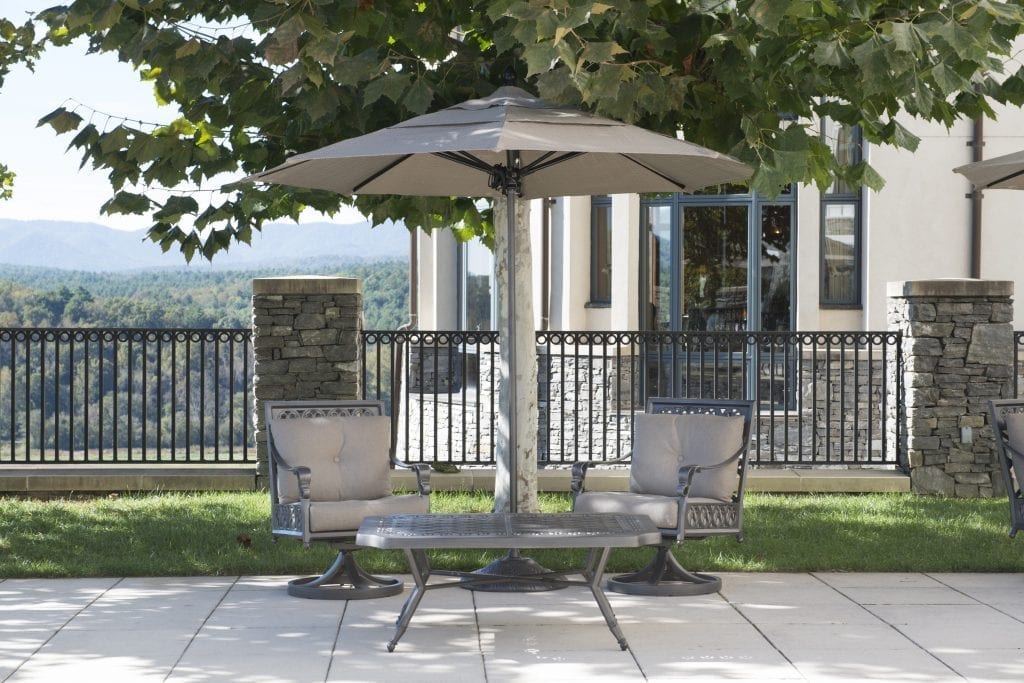 "The Castelle outdoor furnishings are in keeping with the superior quality the estate is known for providing to its guests," Castelle Contract Vice President George Gikas said in a statement. Casual elegance is a theme throughout The Inn, and these pieces suit the aesthetic well.
"We are proud to provide the level of quality required by the Inn's guests through this installation of our inaugural Estate Collection," Gikas added.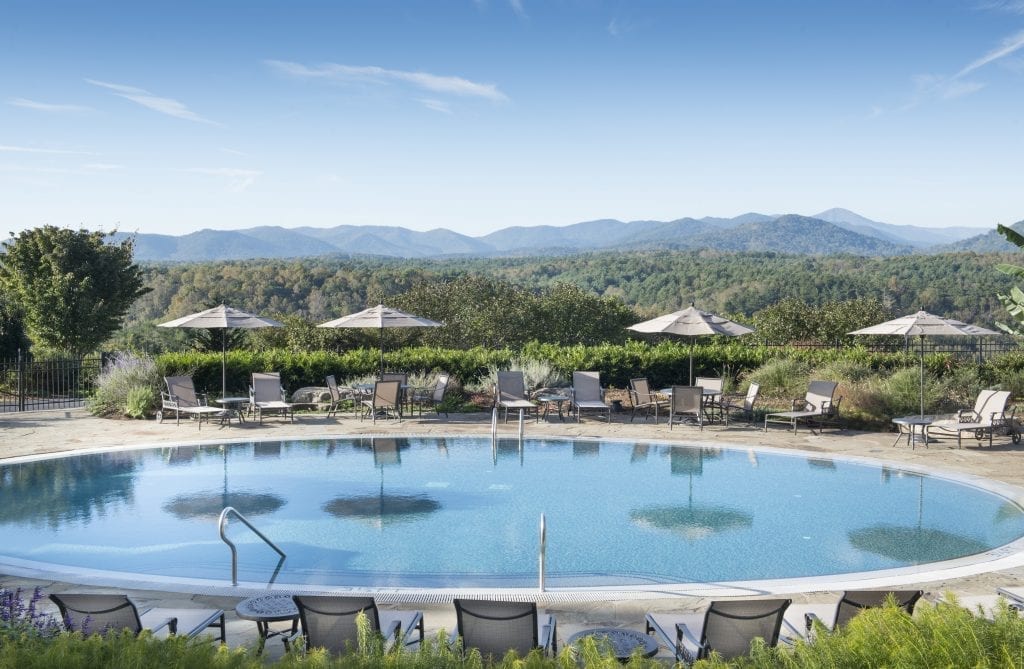 If it feels as though this collection looks right at home among the picturesque North Carolina mountains, that's exactly what the designers intended.
All of these handcrafted outdoor furnishings are are actually directly inspired by the Biltmore House itself and the property's unrivaled panoramic views.
Guests may be able to spot some references to the classic lattice-work found across the property in the intricate aluminum-cast pieces.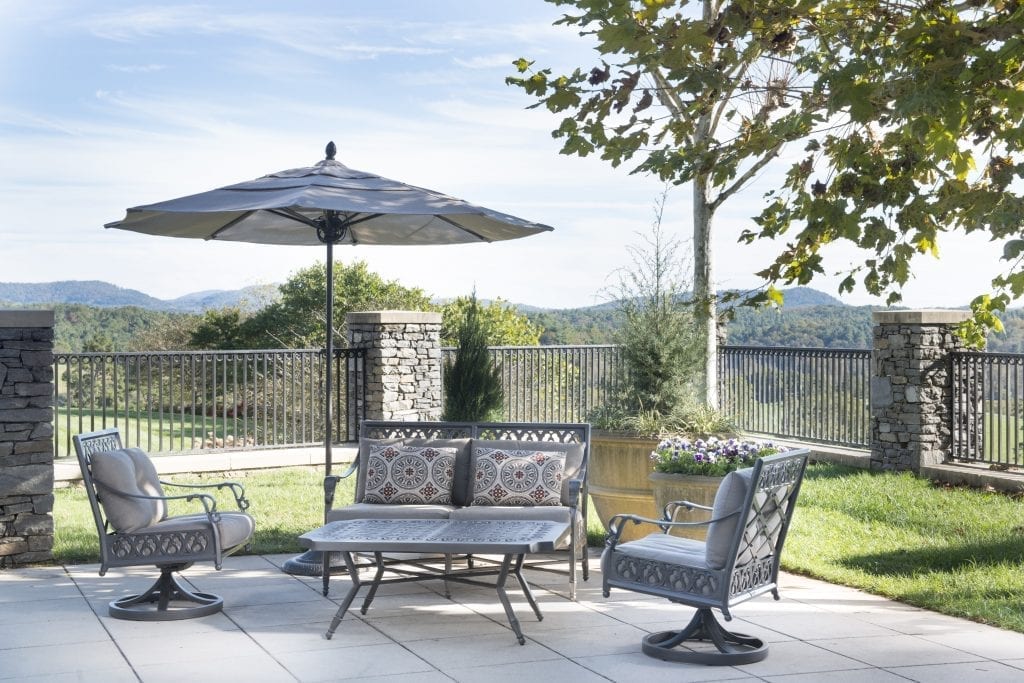 "When plans for an update to the patio areas at The Inn on Biltmore Estate were initiated, we looked to our partnership with Castelle as the furniture designs were created to exhibit the elegance and quality expected by our property and our guests," said The Inn on Biltmore Estate's General Manager, Charles Thompson in a statement.
"Ultimately, we were extremely pleased with the customization available to create a perfect complement to our interior decor," he added.