Christi Barbour of Barbour Spangle Design in High Point, North Carolina isn't your typical designer.
Sure, she creates stunning residential designs. She also works on commercial projects. But her bread and butter is somewhat unique within the world of interior design; Barbour specializes in showroom design.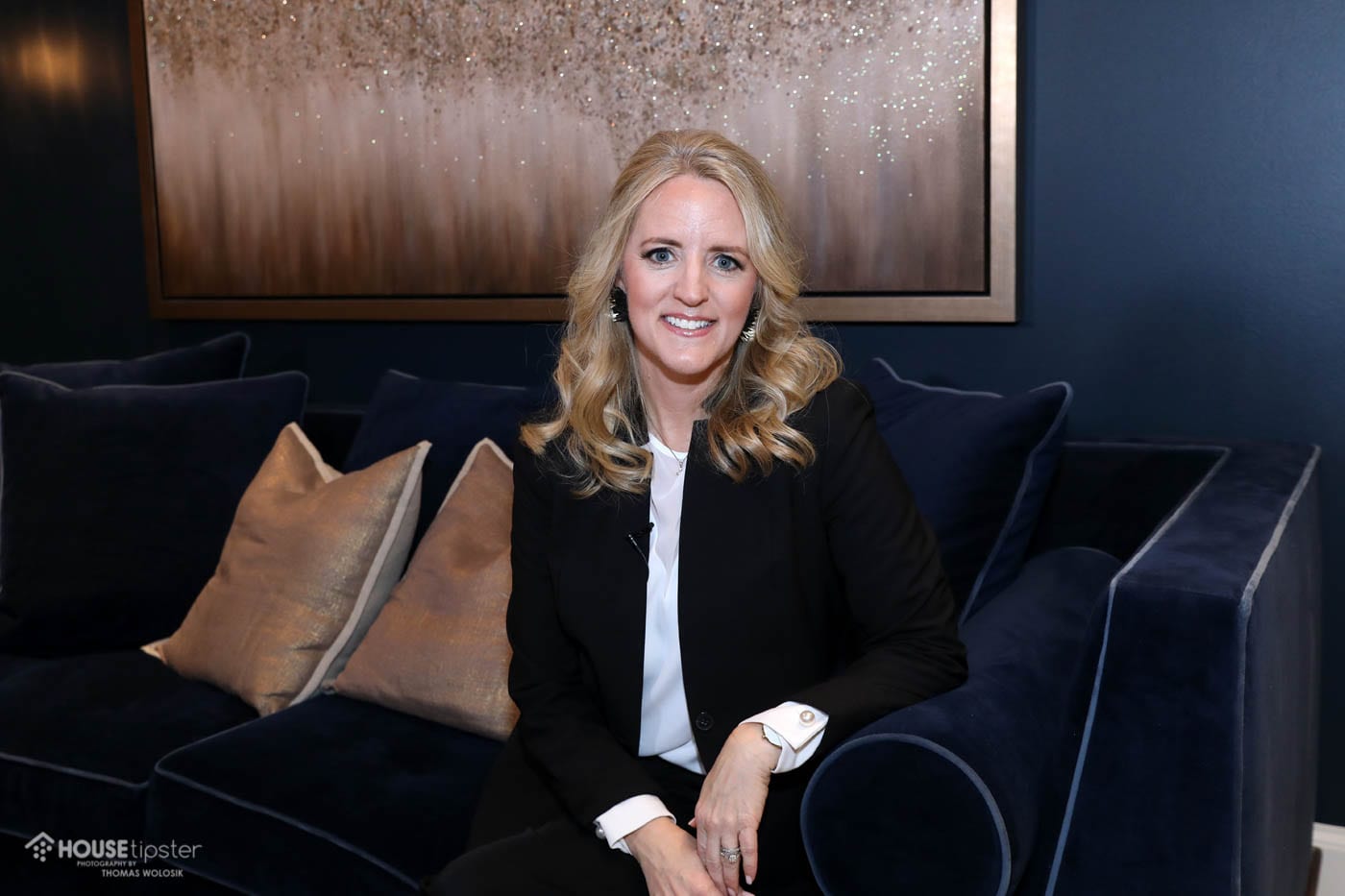 Growing up in High Point, the epicenter of furniture and home design in the United States, Barbour was inherently drawn to the industry. Yet, Barbour admits that it was an internship with a woman who specialized in showroom design that changed her career trajectory. "With that internship, the world opened up to me," said Barbour.
Today Barbour, along with co-founder Christi Spangle and a team of creative directors and other design professionals at Barbour Spangle Design tackle projects in residential, commercial, and showroom environments. Highly personalized design is her mission, but Barbour is able to add a unique touch to each project because of her showroom experience. It's in these showrooms that she's able to perfect and test styles before they hit the mainstream market.
"Showrooms are our design lab," explained Barbour. "We can do crazy things… and have the confidence to boldly bring those ideas into residential design."
So, where do Barbour and her team get these exciting, fun ideas for their showroom creations? They begin right at the source: the manufacturer. Interviews with the product development team and designers help Barbour and her co-designers understand the stories behind the products and then create an environment to tell them.
Sometimes, these stories are replicated from one market to the next, from Las Vegas to High Point. Other times, the showroom design is completely distinct for a specific market, and requires specialized vignettes to take on the personality of both the product and the market's geographic location.
At their peak, Barbour Spangle Design is responsible for designing nearly 280,000 square foot of showroom space over a three to six-month period.  That's the equivalent of 90 3,000 square foot houses!
It's apparent that inspirational designs are at the core of Barbour's work. Every day, she works to create spaces that "inspire people to live their best life," and we're thankful she's bringing this inspiration to showrooms, homes, and commercial spaces around the world.
Tipster TV has released the full video coverage from our special interview, be sure to check it out below.