Have you ever wondered how gallery owners set the tone for the art pieces and furnishings they display? Or why certain items in a space just speak to you when you encounter them?
The House Tipster Industry team spoke with Evan Lobel, the owner of Lobel Modern 20th Century Gallery, at this season's Winter Show in New York City. Not only did he shed light on crafting a space that captures audiences' attentions at a bustling show space, but he also shared how he selects one-of-a-kind items to be part of his gallery's repertoire.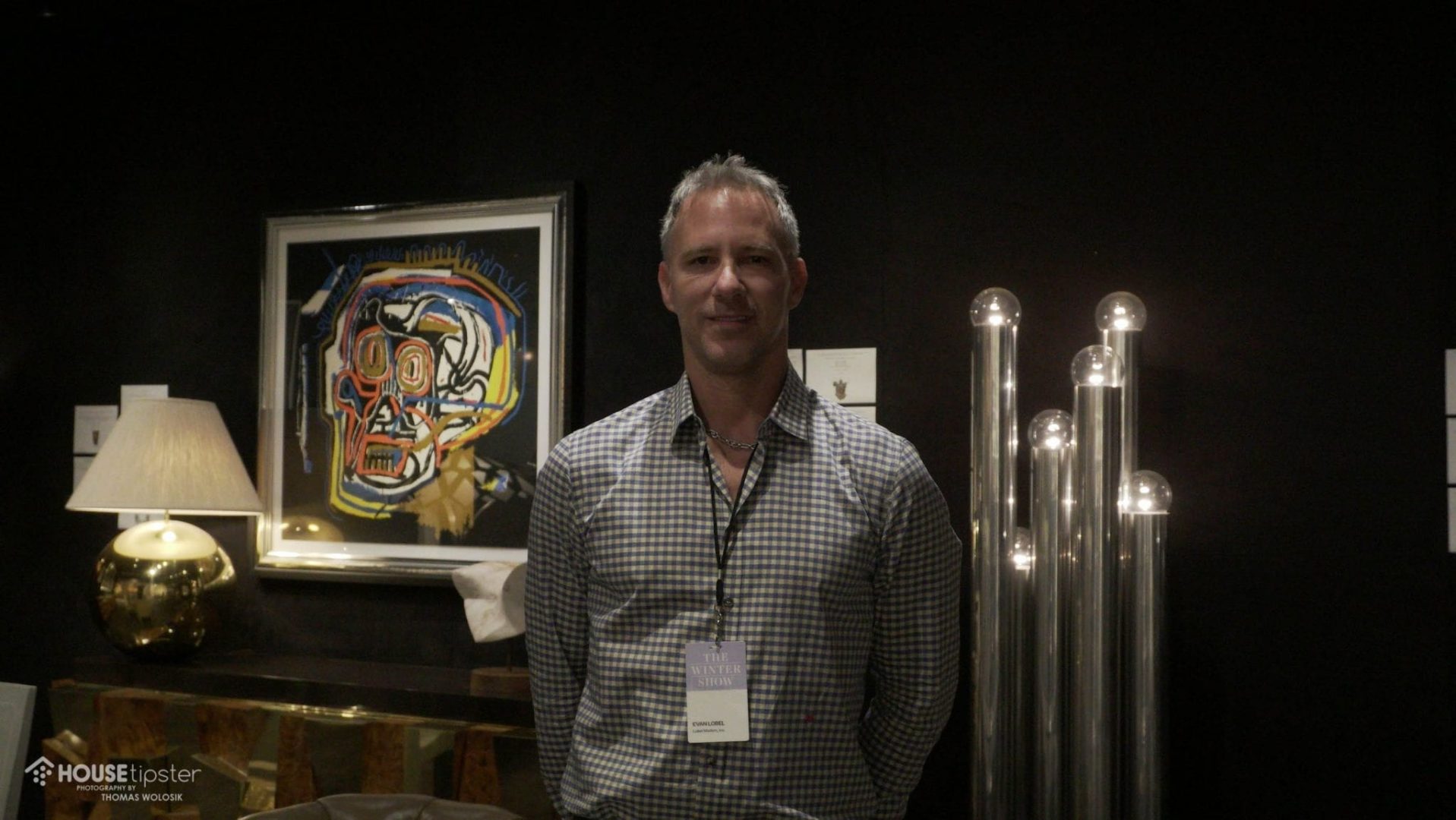 "I've been around for over 20 years, and I specialize in high-end 20th century art and design," Lobel said. "I showed at The Winter Show last year for the first time, and I like the show because of the diversity of dealers. I like the fact that people walk around and they're seeing 18th century, 19th century, European, and American, all in one place. It makes it very interesting, and also enables me to do something where know I'm going to stand out."
For Lobel, the pieces he works with and learns about are the ones he is personally drawn to.
"I am a child of the 70s and 80s. I was born in 1964, and I tend to be drawn to furniture of that period," Lobel explained. "I like opulent, and things that are done in exotic materials. I like works that require a lot of craftsmanship and work to do it. So I tend to specialize in artists who design furniture that crosses over into art."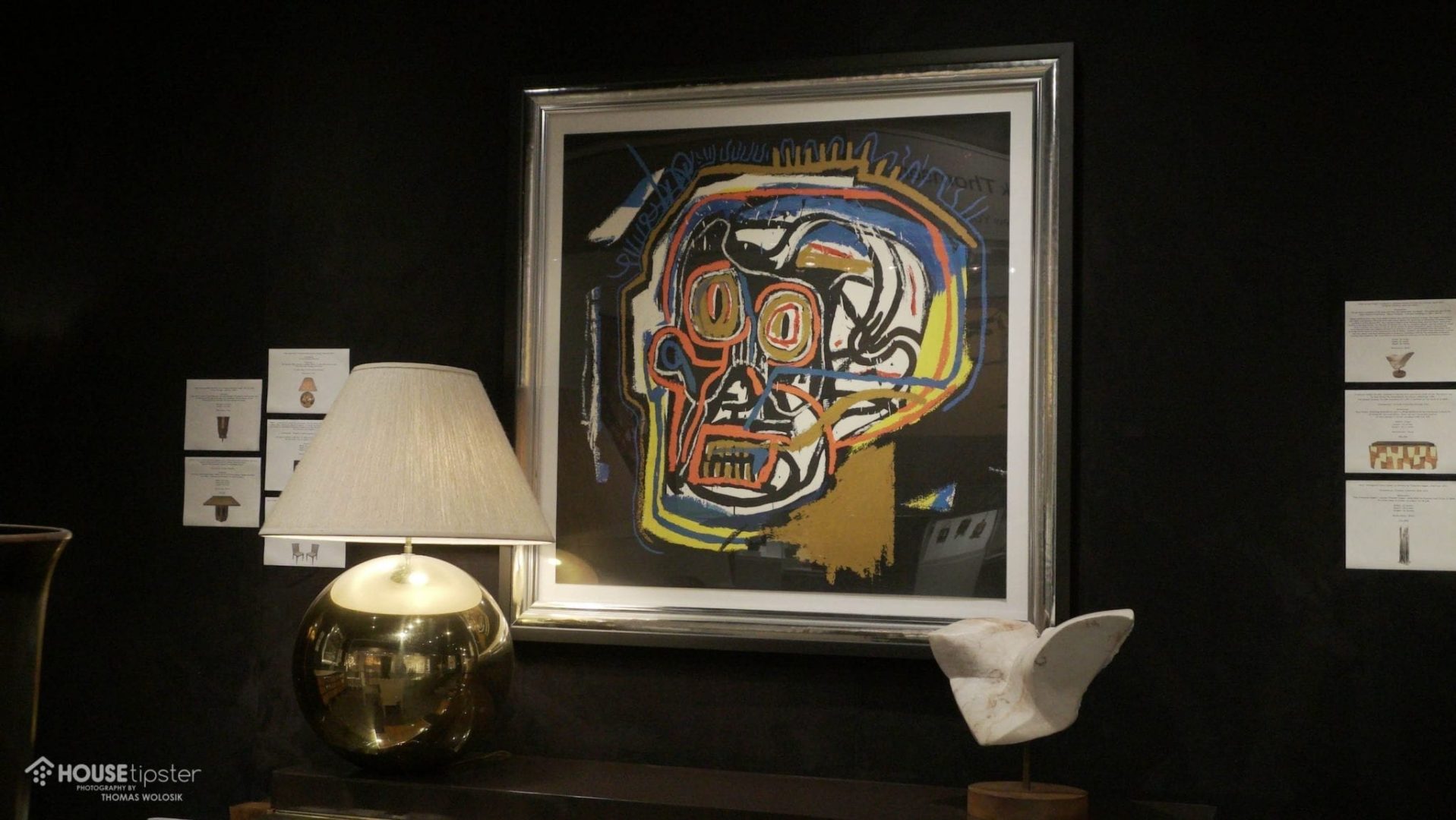 Touring around Lobel's spot at The Winter Show, you can get a wonderful sense of the gallery's aesthetics and areas of expertise.  And indeed, key pieces on display stood out among a sea of treasures at the show overall.
We were immediately drawn to the colorful and graphic Jean-Michel Basquiat works in Lobel Modern's booth, which we learned are prints issued by the artist's estate from his early 1980s work.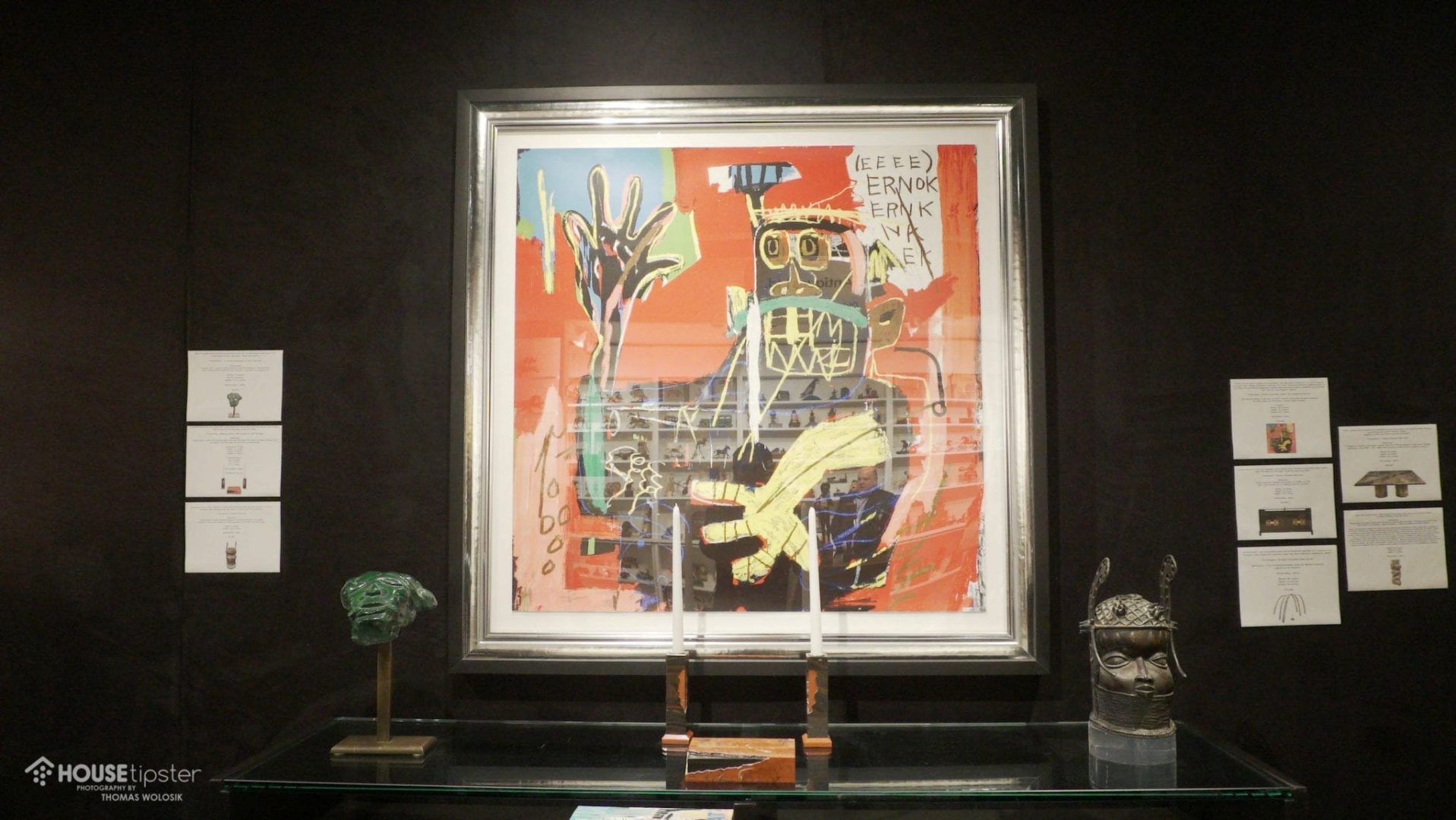 An impressive feature of the Lobel Gallery space that combines those values was a Stalagmite chrome floor lamp by Vladimir Kagan. As the name implies, the metallic light fixture's tall rising mounds of tubing echoed the tapered rock formations one might encounter in a dark cave.
"He was avant-garde in his furniture and lighting designs, his pieces tend to be very fluid and have an almost biomorphic quality to them," Lobel told us about Kagan's work. "This piece is really a sculpture."
Another work that Lobel is drawn to is a 1960s Philip & Kelvin LaVerne table that blends mixed metals with incredibly intricate hand detailing.
"These designers, a father and son, combined bronze and pewter and melded it together," Lobel explained. "They would hand-etch their pieces, and then bury them underground for months. That would give these pieces a really antique patina, and then they'd unearth them, clean them, and handpaint each one. There are very few made, each one is unique, and they are outside the box, and special."
Together, these furniture pieces, wall art, and more told an enchanting story that is part of a much bigger tale over at Lobel Modern Gallery.