LED lights just keep growing in their popularity – and their stylish applications just keep getting more inventive. Sisters Ekaterina and Maria Yaschuk are the owners of a wallpaper and fabric company called MeyStyle, which incorporates these energy-efficient glowing lights into designer wallpapers. The overall effect is as whimsical as it is high-tech.
At this year's ICFF Florida 2018 event in Fort Lauderdale, the House Tipster team had the opportunity to learn all about the company – and what initially sparked the siblings' imagination.
"We make wallpaper with integrated lighting," Yekaterina said. "We came up with the concept in 2004. Maria and I had a little argument, and the idea was born. We still make it 'til this day. We also now work with oleds, the organic light-emitting diode."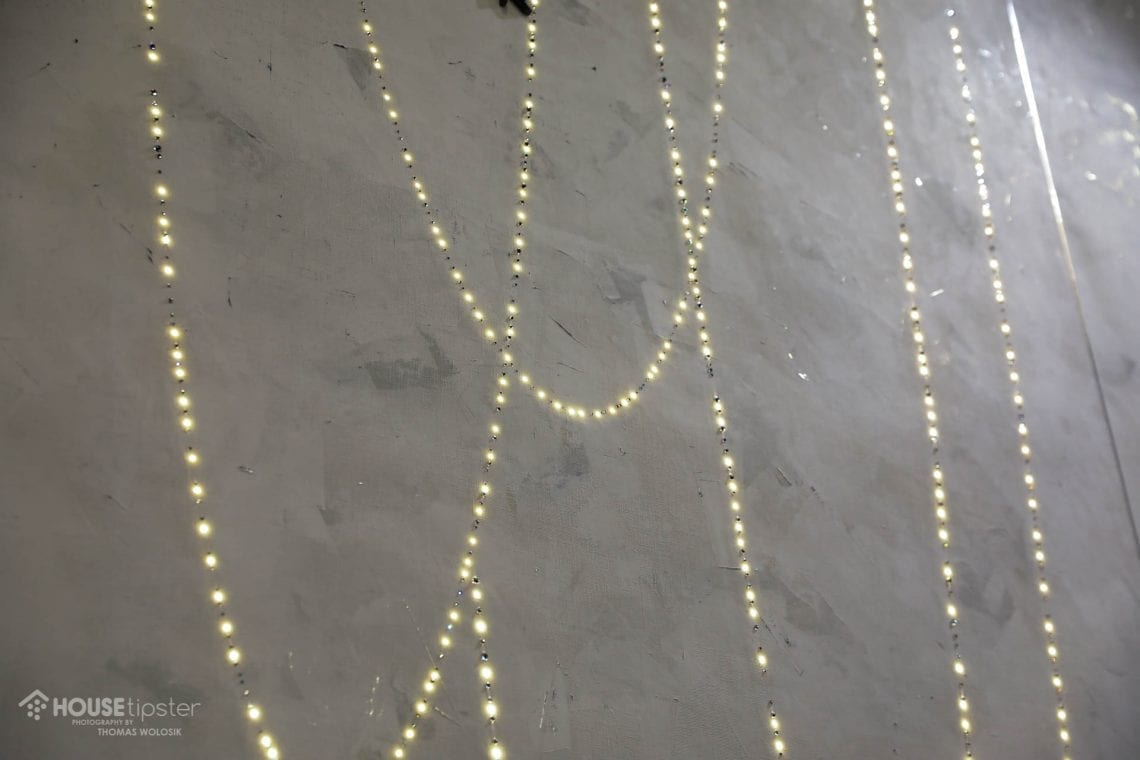 So, how does it all work? It may be a cutting-edge design, but for customers, it's all pretty simple.
"From the practical side, the lights are fully-embedded into the wallpaper, so if you have several rolls of wallpaper, they interconnect to pass electricity to one another so you just need one power supply per wall," she explained. "You might need two if you have a lot of lights, but that's customizable."
"From the decorative side, the designs vary quite a lot. You can have about eight lights per square meter, to about 600," Ekaterina continued.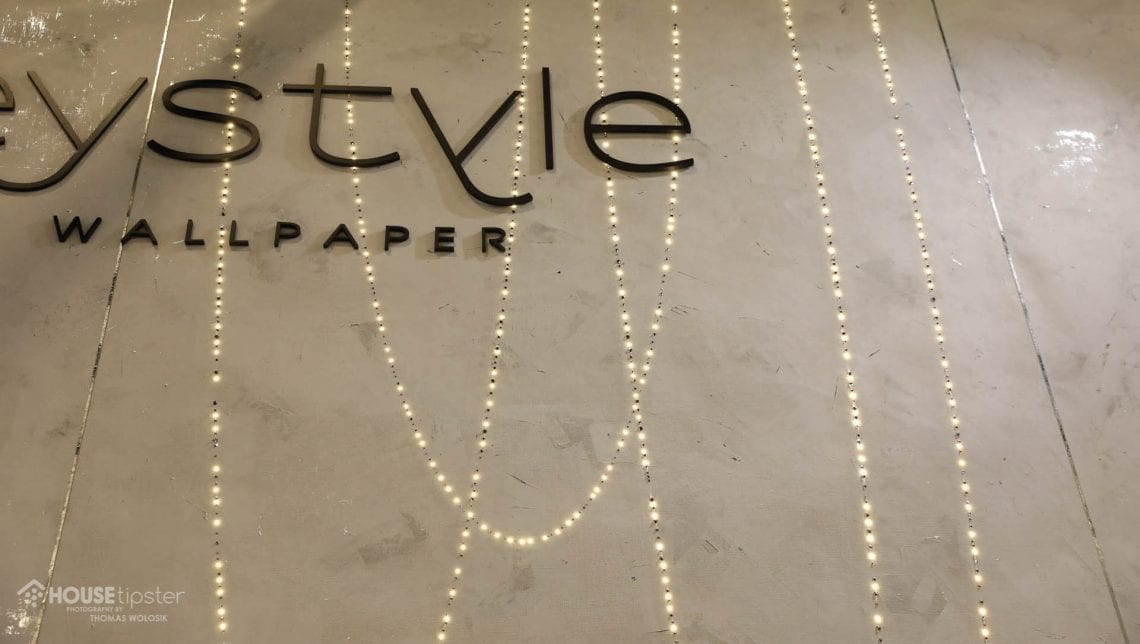 Depending on the size and scope of your wallpaper and lighting project, these creative wall coverings can suit a variety of needs.
"The LEDs are an ambient light source, and the oleds would actually be a fully-capable light source of their own for a space," Ekaterina advised. "So if you had a corridor or something narrow, you actually wouldn't need any other lighting."
"We work with a variety of substrates, we work with natural materials, with linens, with silks," Ekaterina added. "We also have a few vinyls: we've got a few commercially fire-rated vinyls as well, so the products of course are UL listed for America."
MeyStyle's market has expanded over the course of the company's life, which means you can find LED-dotted wallpapers in homes, hotels, and public buildings all over the world.
"We do mostly residential: we do a lot of bedrooms, dining rooms, and feature rooms where people want something special," she said. "But we're also moving quite a lot into commercial. We do hotels, restaurants, and casinos. Mostly we do the feature wall spaces rather than the whole room, like the restaurant's bar or something that really needs an accent."
MeyStyle offers a full range of designs for you to choose from in your work, but each application will feel one-of-a-kind and custom due to the brand's creative process.
"We have 11 collections, but each design will be made kind of unique each time," Ekaterina said. "We will assemble the pattern specifically for the space. It can be made to go around furniture or we can play with the scale and color."
To stay up to date with all of the latest news and excitement coming from ICFF South Florida 2018, be sure to follow along with House Tipster Industry on Facebook and Instagram.