Fashion isn't just about clothes; fashion is a lifestyle. And having fashion-forward bath and kitchen fittings is one part of the equation. Thanks to Brizo, incorporating high-end, modish fixtures is a breeze.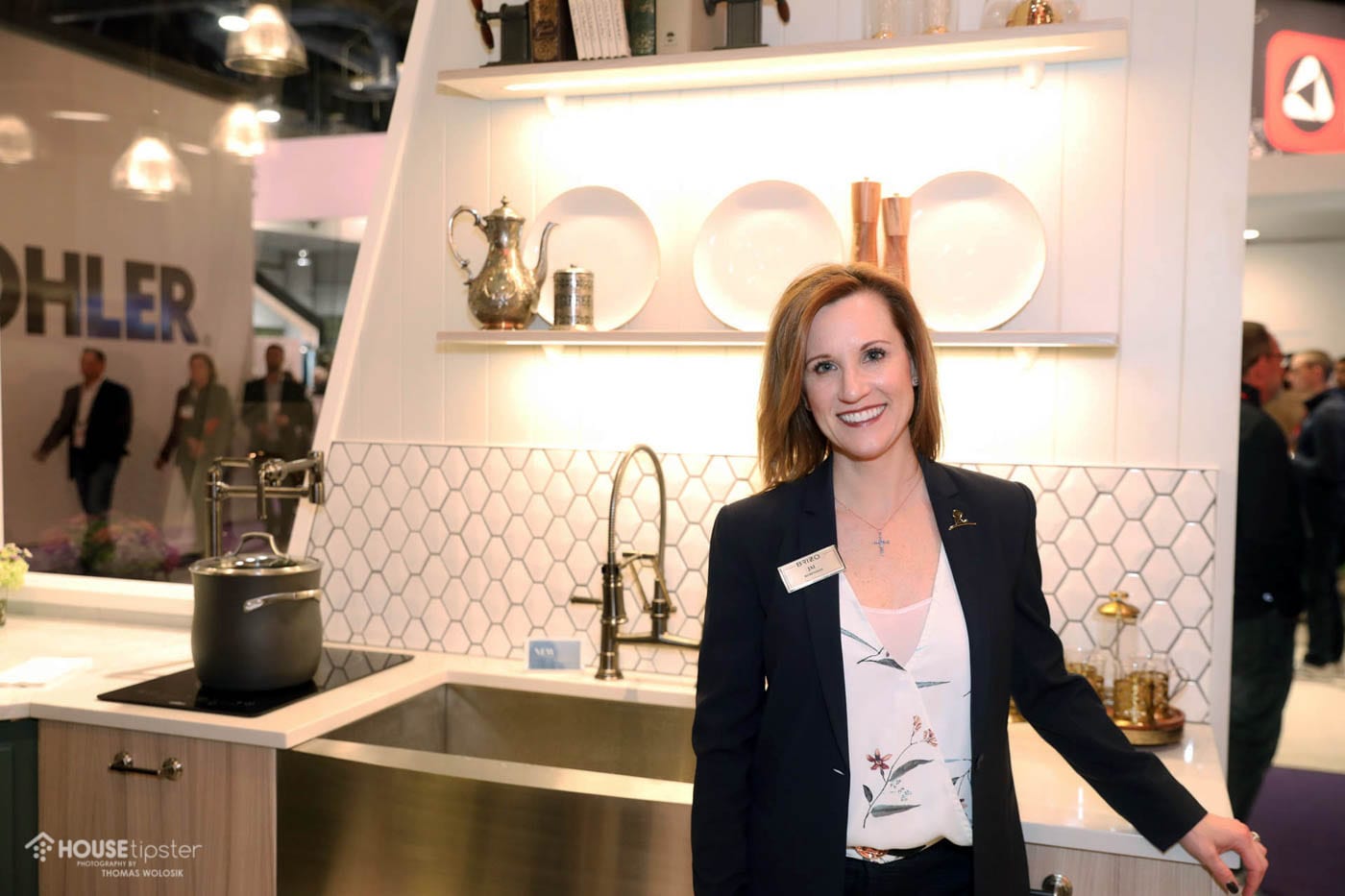 During the 2019 Kitchen and Bath Show, Brizo presented three new vanguard designs targeted toward the most discerning consumers. House Tipster had the pleasure of speaking with Jai Robinson, senior marketing channel manager at Brizo, to get the scoop on these designs, and more.  
Invari
Invari, Brizo's latest featured bath collection, combines modern design with traditional, elegant elements and curated finishes. Every product in the ample lineup, from the Raincan showerhead to the drawer knobs and pulls, is customizable down to the finish.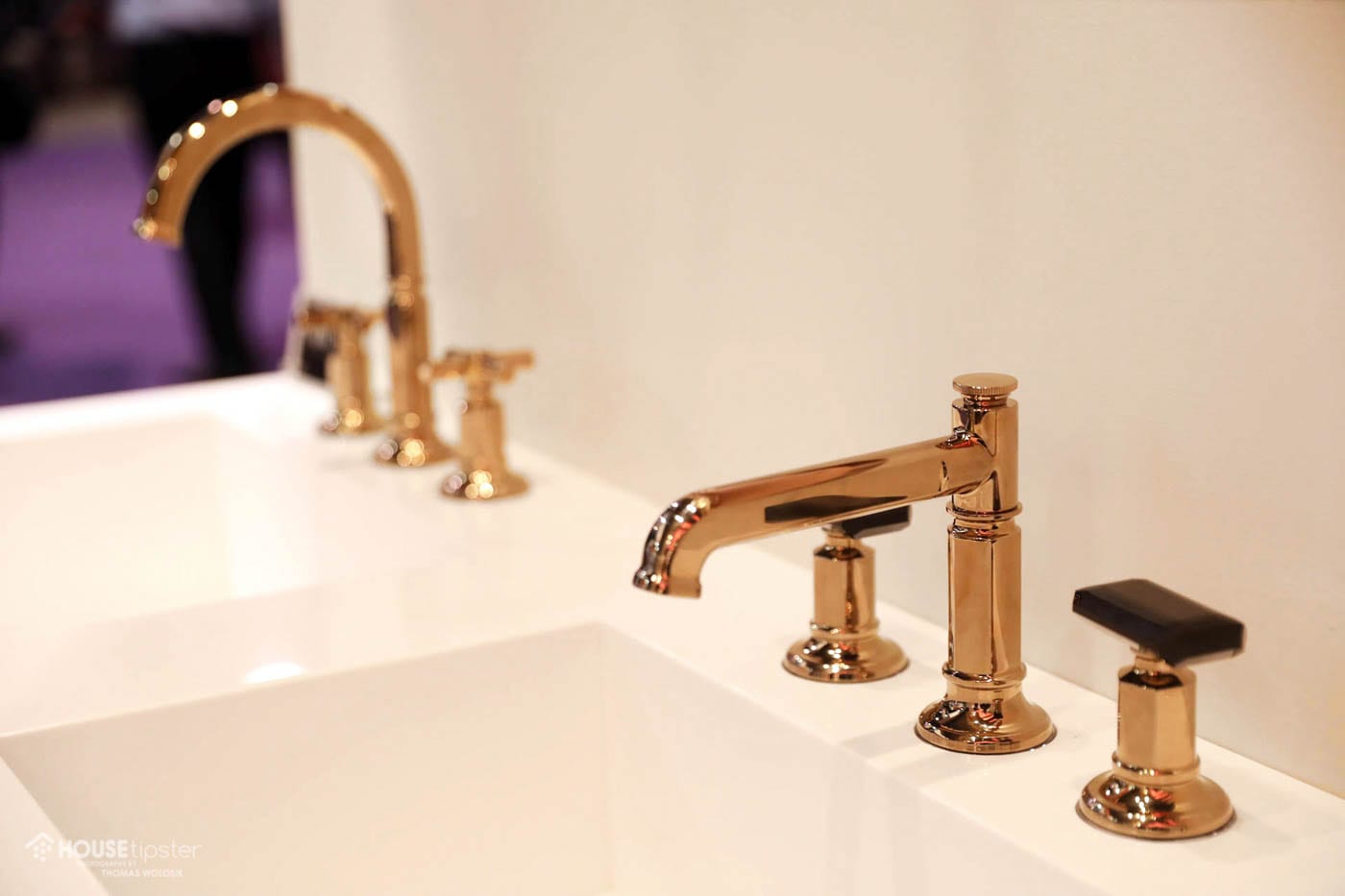 Brilliance® Polished Gold, Brizo's newest finish, is destined to play a starring role in Invari. However, the golden sheen truly radiates when combined with Brizo's black crystal knob option. Aside from Brilliance® Polished Gold, Invari is available in four other finishes: Brilliance® Luxe Nickel®, Brilliance® Luxe Gold™, Brilliance® Luxe Steel™ and Polished Chrome.
Besides the outward appearance, Invari is also rich in technology and functionality. For example, Invari's adjustable shower is perfect for those who find traditional showerhead heights to be either too high or low.
Atavis
Atavis, another Brizo standout and an exclusive design for Ferguson, is scheduled to hit shelves later in 2019. This collection explores the transition from old to new, with homages to classic machinery and menswear infused throughout.  "We're taking something that looks old and making it new and fresh again," Robinson explained.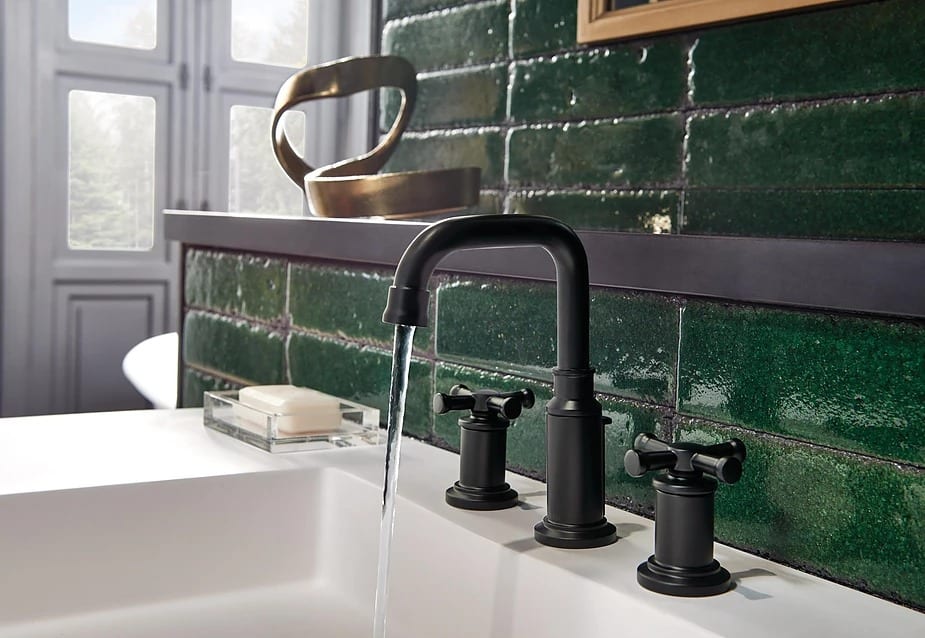 Touches such as a classic plumbing T-joint on the single-hole lavatory faucet give the line an industrial look with a contemporary twist.
Rook
The Rook Kitchen Collection has remained a customer favorite since it debuted, so Brizo decided to take the same style and translate it into kitchen collection. Although the Rook Kitchen Collection is traditional by nature, it's polished and luxurious at the same time and feels more feminine than Atavis and Invari.
Innovation reigns in Rook, including a state-of-the-art kitchen faucet spot with articulating joints and Brizo's SmartTouch technology. The entire line is available in two new finishes: Brilliance® Polished Gold and Brilliance® Luxe Steel.
Tipster TV has released the full facebook LIVE episode from our special interview, be sure to check it out below.