The 2019 Kitchen and Bath Industry Show (KBIS) in Las Vegas was teeming with innovative, on-trend products, including a lighting-rich display from ELK Group International.
In years past, ELK Group International used KBIS to show their vanities and high-end pieces such as touch-controlled mirrors. But for 2019, the multi-brand company decided to display their ever-expanding line of kitchen and bath lighting options, garnering a positive response from expo attendees.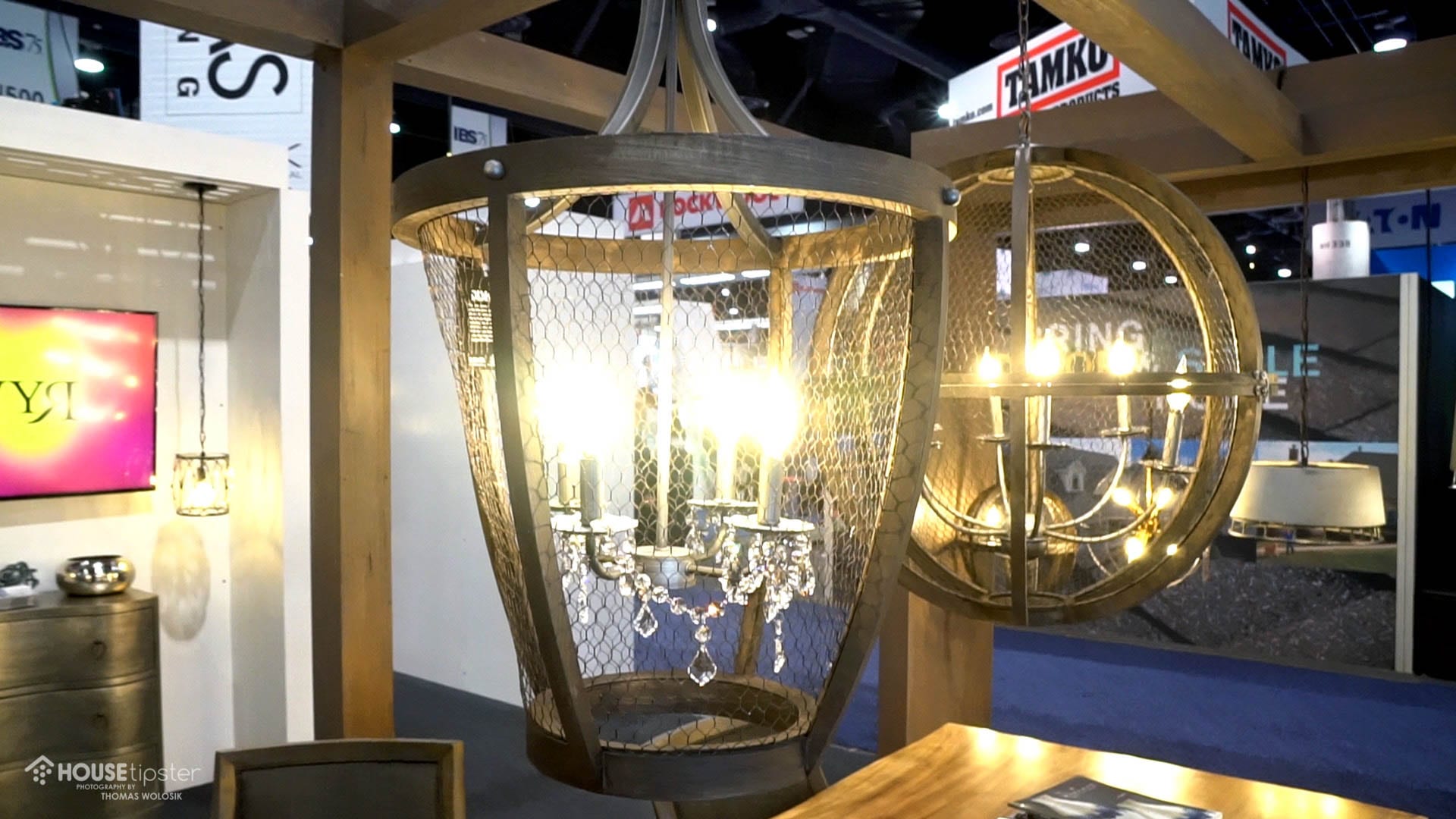 ELK Group International, which includes such brands as ELK Home, Ryvyr, and Thomas Lighting, featured key products across virtually all price points and design tastes. "We go the gamut," explained John Sena, vice president of business development at ELK Group International. "We offer contemporary all the way to traditional products at a variety of cost points."
This segmentation translates into distinct product brands that represent the end consumer's budget and needs.
What's New for ELK Lighting and Dimond Lighting
High-end consumers looking for a more tailored, curated product often find ELK Lighting and Dimond Lighting to be the best places to look. These "aspirational" lines feature higher quality materials and a custom look at a higher price point.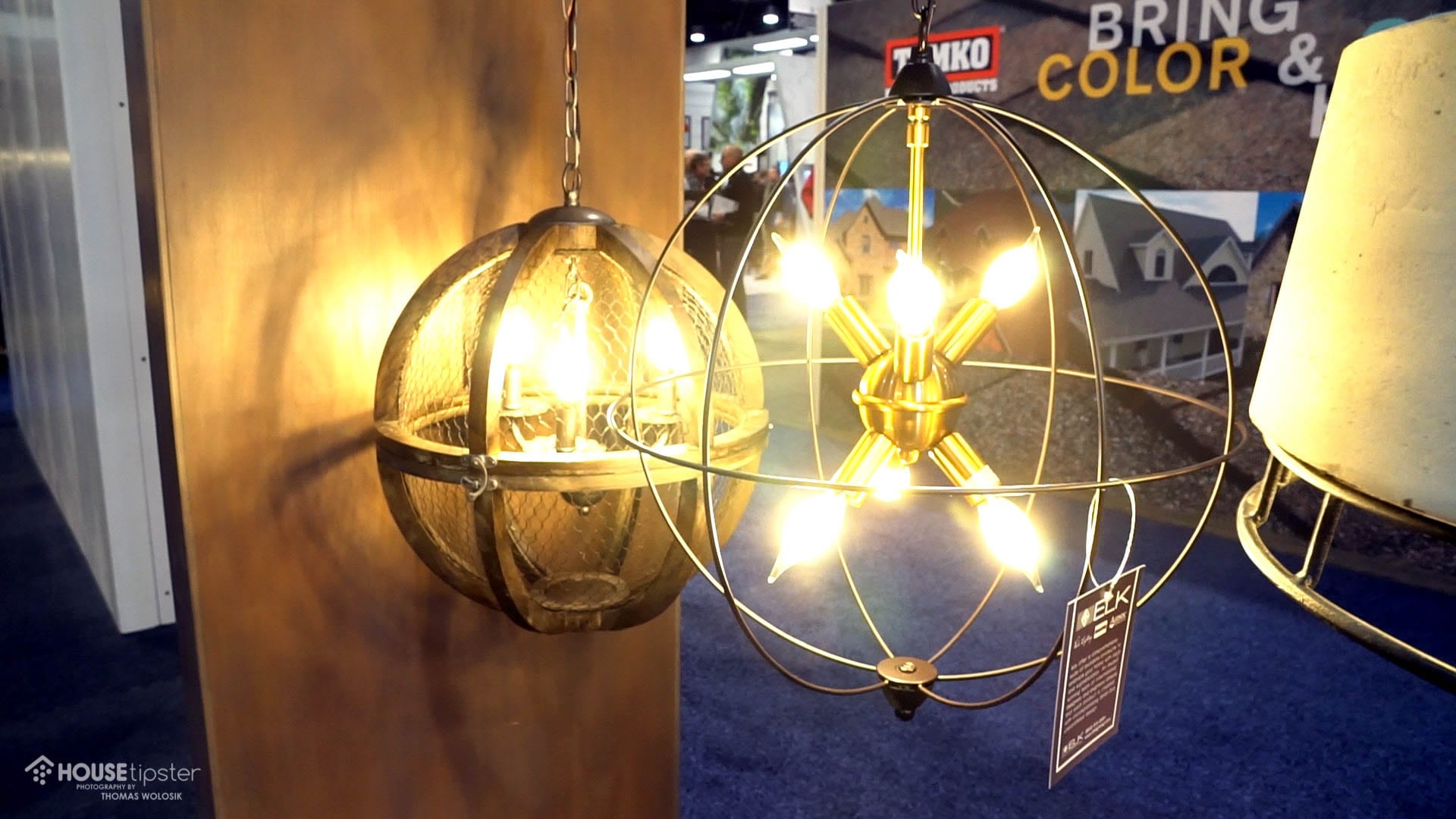 Although Sena admits that there's no "one style" that consumers prefer in the current market, there are definite shifts in what's trending as seen throughout the new ELK Lighting and Dimond Lighting collections.
Arguably, the biggest trend this year is the industrial farmhouse look. For this style, darker metals and natural grained woods are taking over what as an abundance of whites and greys.
Just don't expect this industrial farmhouse aesthetic to resemble the French countryside look of yesteryear. To play off this new modern-meets-rustic design scheme, designers included lots of wood and hammered metals. Cabin-like finishes, including unfinished brass and matte, were also scattered throughout the collections.
Geometric shapes are also influencing some product designs as seen by ELK Lighting's Sputnik.
Thomas Lighting Additions
While not as fashion-forward as the other brands, Thomas Lighting offers consumers a bit of everything at a budget-friendly level.
And yes, style and design are still evident throughout Thomas Lighting's many collections. As Sena explained, "With Thomas, we take the particular styles that have legs and are proven from the ELK [Lighting} side… we know they're going to be around a while. We cost them down and make them more affordable for builders."
Thomas Lighting offers everything from ceiling lights to wall and recessed lighting options with multiple finish options. For 2019, the brand is increasing its environmentally-friendly lineup with more integrated LED products.
Overall, ELK Group International continues to move the needle forward. Although they only showcased a handful of their 8,000 SKU product lineup, their style and consumer-focused feature prove why they're a leader here at KBIS and across the industry.
Tipster TV has released the full facebook LIVE episode from our special interview, be sure to check it out below.