Lamps Plus Pros offers trade professionals access to unique designs and trade pricing and has become one of the nation's leading lighting sources over the past 40 years. At the 2019 Kitchen and Bath Industry Show (KBIS), the company presented their latest designs, many of which are exclusive to the brand.
To get an insider's look at what Lamps Plus Pros is offering the market for 2019, Account Managers Tess Florio and Cindy Picolomini gave House Tipster an exclusive tour around their booth in the Salon by KBIS showroom.
Standout Products for 2019
Trends dictate much of the lighting industry, and Lamps Plus Pros says one step ahead of the pack with their exclusive design selection for items such as sconces, pendants, chandeliers, table lamps, and ceiling fans.
This season, Lamps Plus Pros showcased an array of sconces featuring brushed brass by itself and also mixed with other metal finishes like black and nickel. Combined with the brand's LED Edison-style bulbs, the sconces of this season show that traditional designs mixed with modern elements are the wave of the future.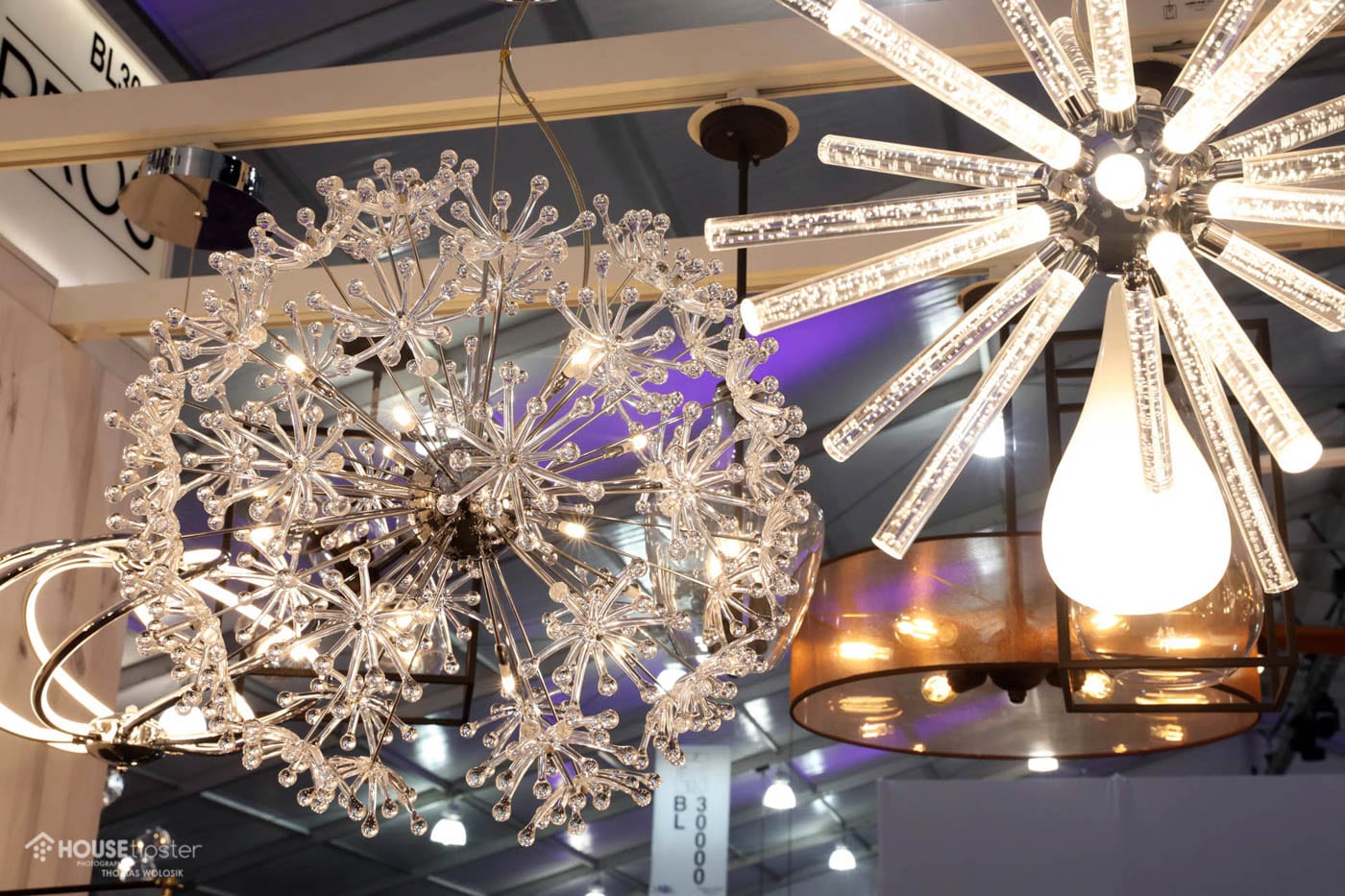 Versatility also plays a big role in the company's 2019 product line and is evidenced by their Sputnik-style modern bubble fixture. The unique, eye-catching style works just as well in social spaces such as dining areas and kitchens as it does in bedrooms. Another favorite, the Possini Euro Felicity chandelier, features the same masterful design, with additional lucite decorative pieces that produce a major "wow" factor.
For a genuinely artistic piece, the KBIS Award-nominated Coyle Anodized LED Pendant fits the bill. "It provides a warm, appealing color rendering," explained Florio.
Industrial meets modern for many of Lamps Plus Pros's newest designs, resulting in grid + mesh materials, and art deco accents. Mid-century modern also features prominently in products such as the Casa Delta-Wing ceiling fan, while traditional dominates through the Casa Morrissey Collection.
Consumer-Focused
Aside from top-notch designs, Lamps Plus Pros is dedicated to serving the trade population through customer-service extras like same-day shipping and concierge service. "We want to fulfill all the designs needed, and we can always assist our customers from start to finish. Come to us for your lighting projects," said Picolomini.
"Whether you're a professional interior designer, builder, architect, or contractor, Lamps Plus Pros account managers will work with you to specify designs that fit your project budget and timeline."
Tipster TV has released the full facebook LIVE episode from our special interview, be sure to check it out below.