What is your bold? For Thermador, a century-old luxury appliance manufacturer, this is the big question of the season.
It's safe to say that "bold" is a perfect way to describe Thermador's robust appliance lineup, which is consistently considered exceptional and cutting-edge and is often the go-to choice for interior designers around the world. But the company's boldness goes beyond functionality; it also centers around style and design.
KBIS Showroom
Walking around Thermador's bright and beautiful showroom at the 2019 Kitchen and Bath Industry Show (KBIS), it's hard not to notice the company's daring displays of color and innovation.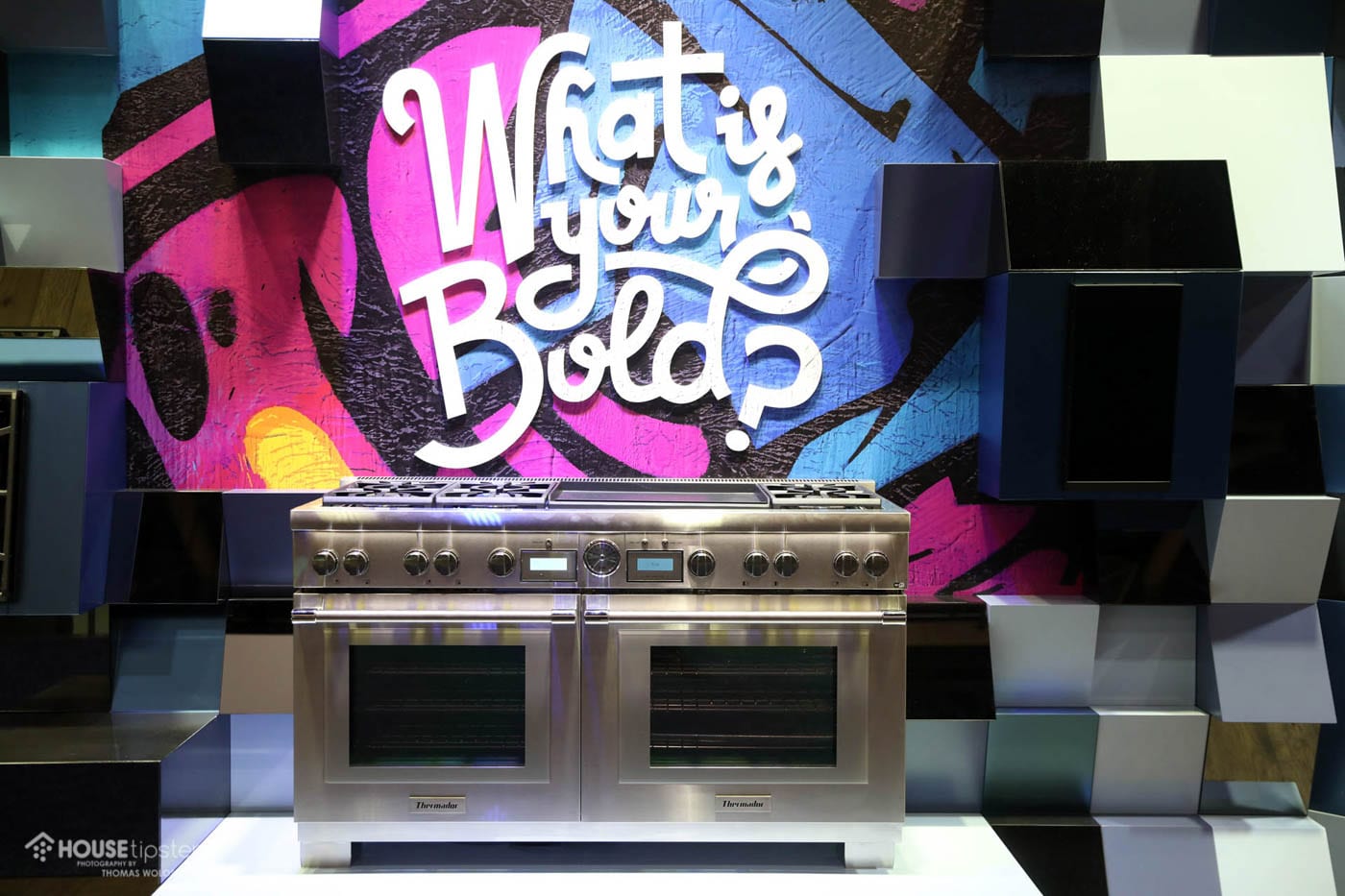 Thermador's tremendous new product lineup within both the Professional and Masterpiece Collections, placed within a backdrop of 70s and 80s-inspired design elements, gave each appliance a story and brought a new life to the ever-evolving brand.
Designer Juanita Galliford used inspiration from an art installation in Milan to create the stunning showroom, which includes everything from a simple, wall-integrated vignette to an  "Entertainment Center" experience. Although the appliances naturally took center stage, Galliford's showroom design helped give them a universal appeal.
Masterpiece and Professional Collections
Both Thermador's Professional and Masterpiece Collection feature the same state-of-the-art technology and functionality, but what sets these lines apart is style.
Professional is more "bold and beefy. It's a true-American range," Galliford told House Tipster host Christopher Grubb at KBIS.
On the other hand, Masterpiece is more integrated and sleek and is designed to work as a standalone piece or integrated into a wall of flush cabinetry.  "The newly redesigned Masterpiece Collection blends seamlessly integrated design with contemporary lifestyle, featuring vibrant color touchscreen displays and sleek handles."
Options and Technology
To keep up with customer demands, Thermador continues to increase the styles and finish options that help set them apart from other appliance companies. In truth, the design possibilities feel endless; from unfinished brass and lacquered gold accents and mixed metal setups to custom refrigerator panels.
It's safe to say that Thermador gives designers and homeowners the ability to create a truly personalized product manufactured to stand the test of time.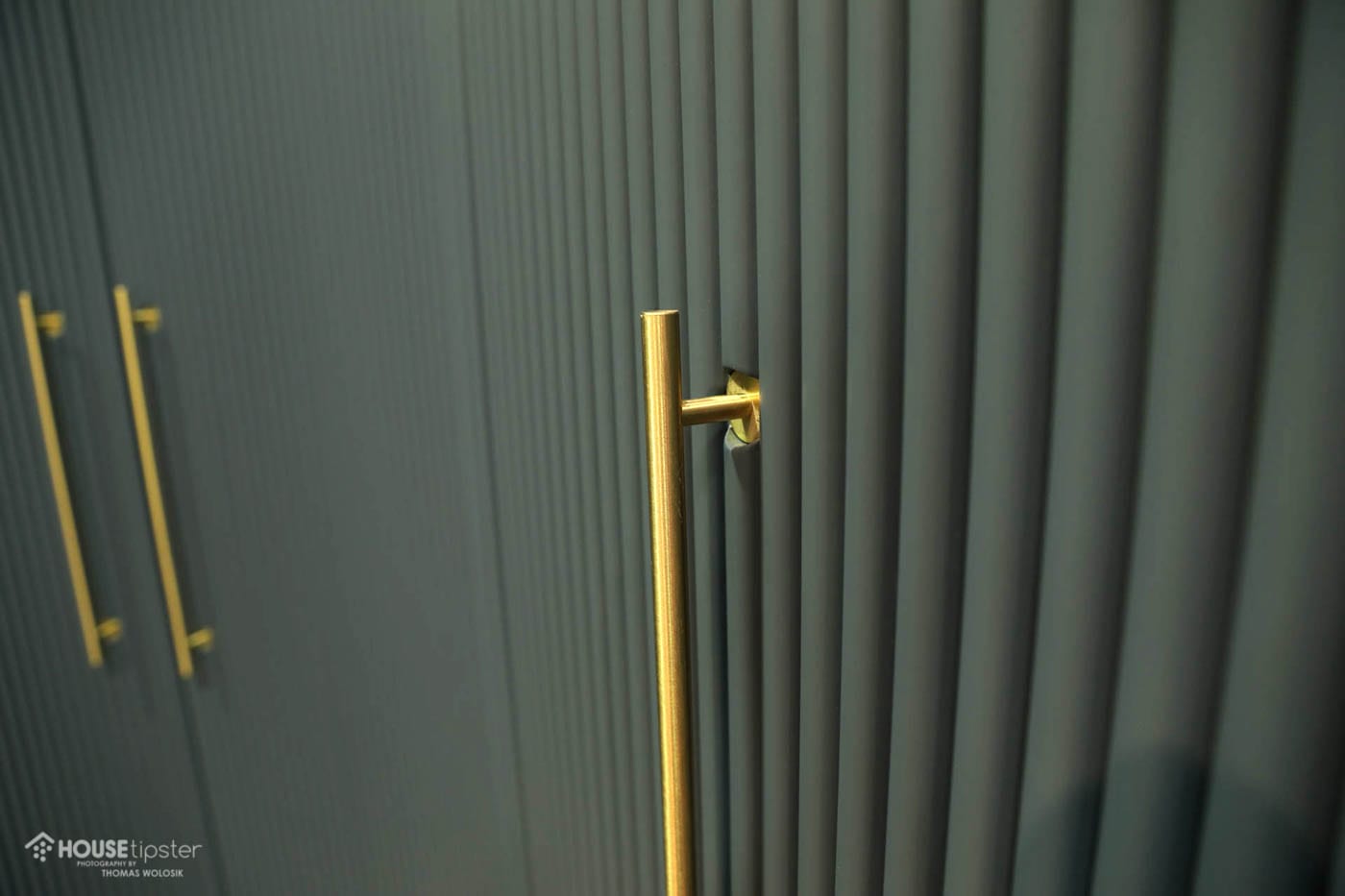 As Thermador continues to increase their technology integrations, get ready for Bluetooth-enabled dishwashers, push to open fridges, and soft close doors in all of their products.
Tipster TV has released the full facebook LIVE episode from our special interview, be sure to check it out below.
Thanks to Thermador, there's an appliance out there for any  "bold" lifestyle.