The Codarus showroom at the 2019 Winter Las Vegas Market was bustling with event attendees, including designers, shoppers, and other industry professionals, eager to catch a glimpse of the company's ever-expanding array of design clients.
As a sales management company, Codarus represents new and established home accessory, furniture, linens, rugs, and lighting brands such as Ave Home, Lili Alessandra, and Bloomr. The carefully curated selection they bring every season to markets such as this one in Las Vegas continues to turn heads and secure a loyal following.
Annie Selke
House Tipster guest trend spotter and host Patti Carpenter always looks to Codarus to learn about what's up-and-coming in the world of home design. For Carpenter, the goods coming out of brands like Annie Selke's textile collections Pine Cone Hill and Dash & Albert, infuse the perfect combination of modern elements with quality materials.
Using "optimistic color" as her guide, Selke adds a sense of blurred lift to every she creates. Right now, pinks, corals, and blush tones against a white backdrop dominate her Pine Cone Hill line. Splashes of acidic mustard yellow then add a warm and vibrant touch in multiple collections such as Oiseaux and Ines.
According to Cody Ables, founder of Codarus, Selke gets inspiration from old documents, fabrics, and carpets.
The latest must-see products from Annie Selke's Pine Cone Hill are a result of a collaboration with North Carolina-based designer Laura Park. Feminine touches and sweet, soft colors round out the line, which includes bedding, pillows, rugs, and artwork. A shag rug, another result of this design duo's partnership, isn't just one of the softest carpets on the market, it also features versatile muted tones.
Dash & Albert, Selke's rug line, makes use of the same colors as in Pine Cone Hill. "The mineral level of color here is perfect for any home and any space," noted Ables.
Bloomr
New to Codarus and the US market is Bloomr, and "imitation vegetation" brand originating from Europe.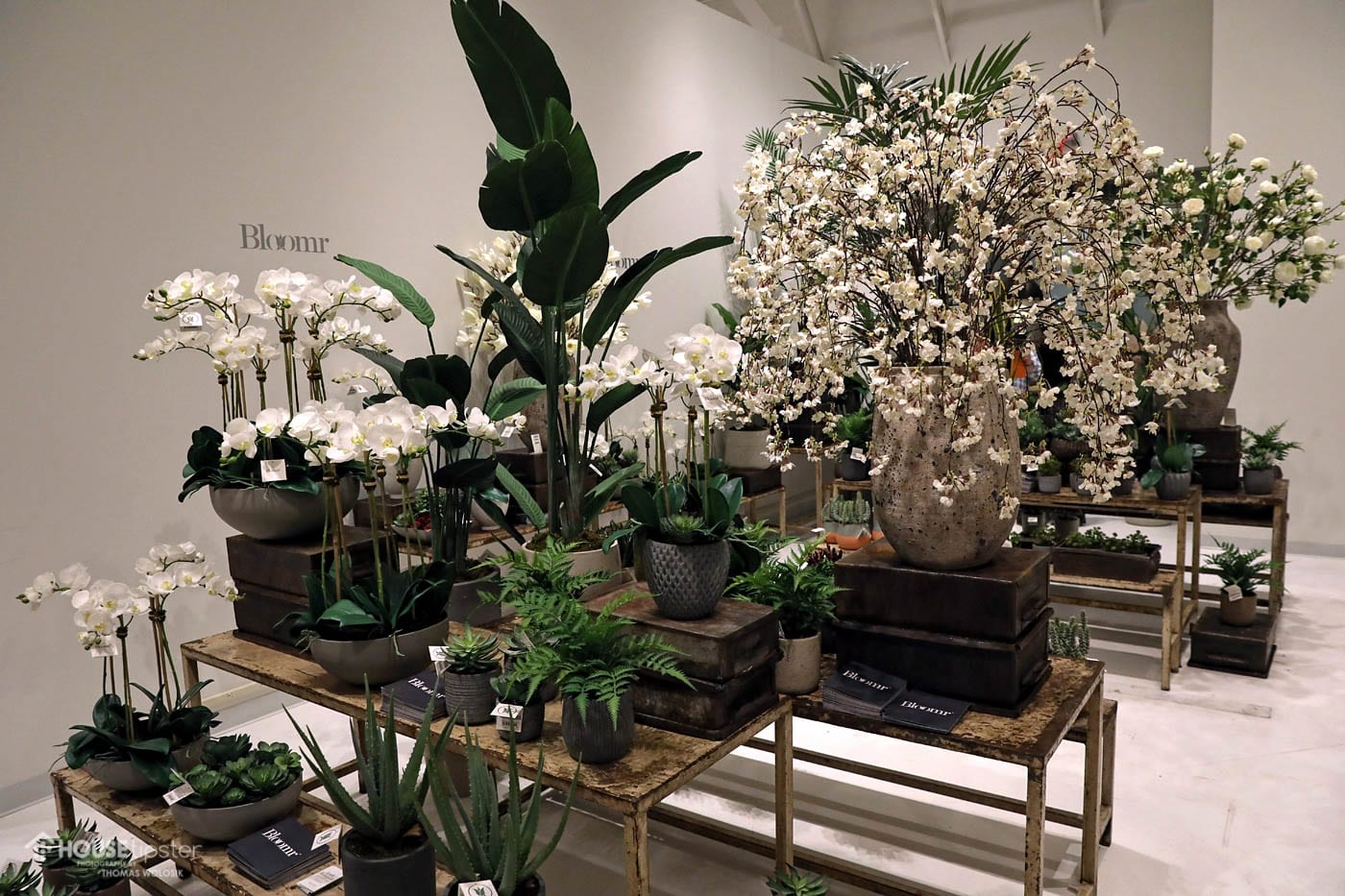 Known for their luxury imitation products, Bloomr designs and manufactures plants that are high-quality and extremely realistic. The brand offers every variety of plant, from succulents to orchids and elaborate floral arrangement. Concrete art deco-styled planters are their bread and butter, but they also offer glass and ceramic as well.
Handley Drive
Handley Drive's showroom vignettes added a juxtaposition to the Annie Selke product lineup. The two-year-old brand's incredible colors and finishes are reminiscent of yesteryear and are "trend-right," according to Carpenter.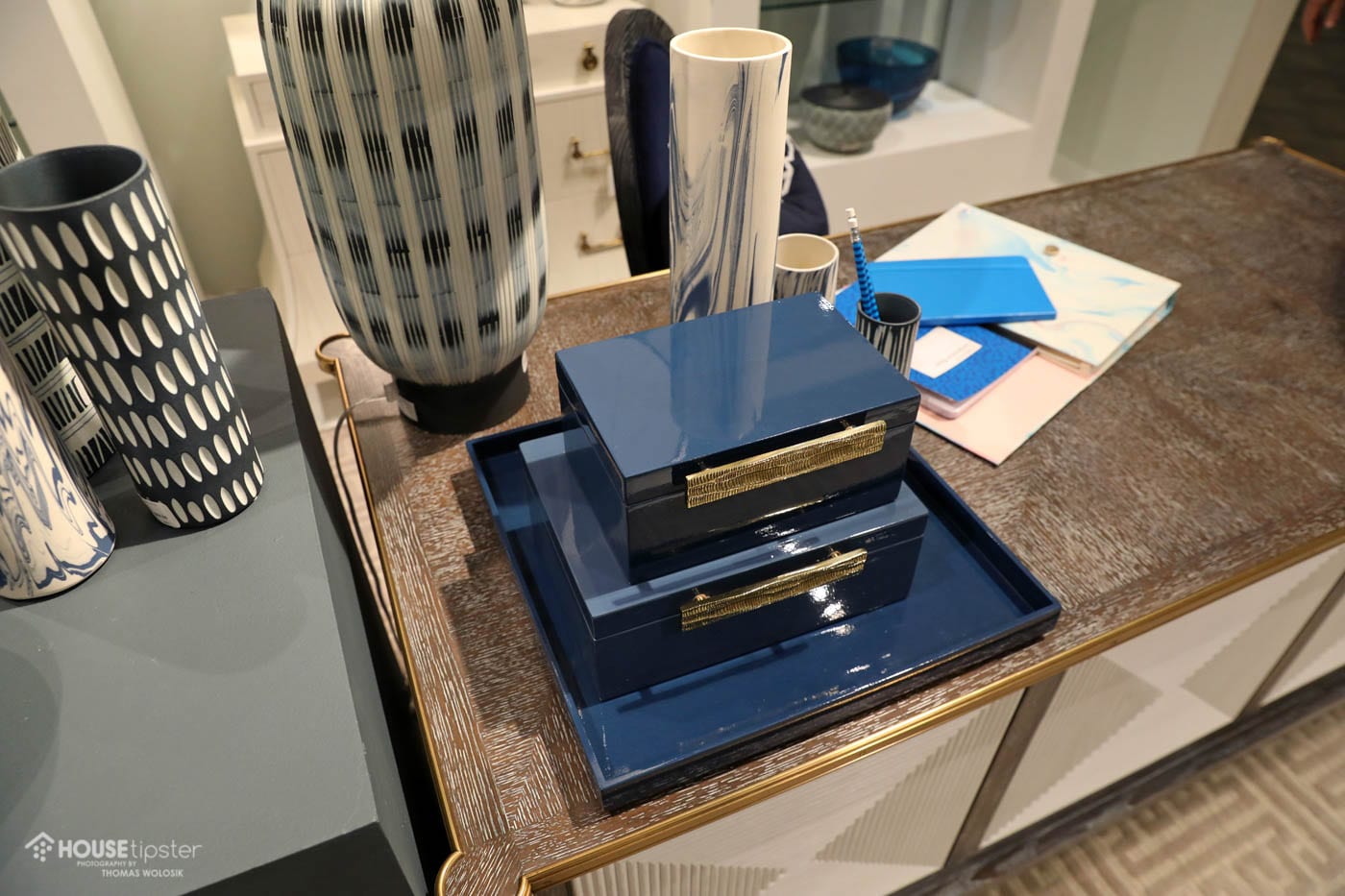 Handley Drive relies heavily on bolder art deco influences and sculptural touches. There's a raw look throughout the collection, see in particular in the metallic gold lusters, which are more brassy and warm than in seasons past.
Large scale wall art, a prominent trend here in Las Vegas, make up a good portion of Handley Drive's wall decor category.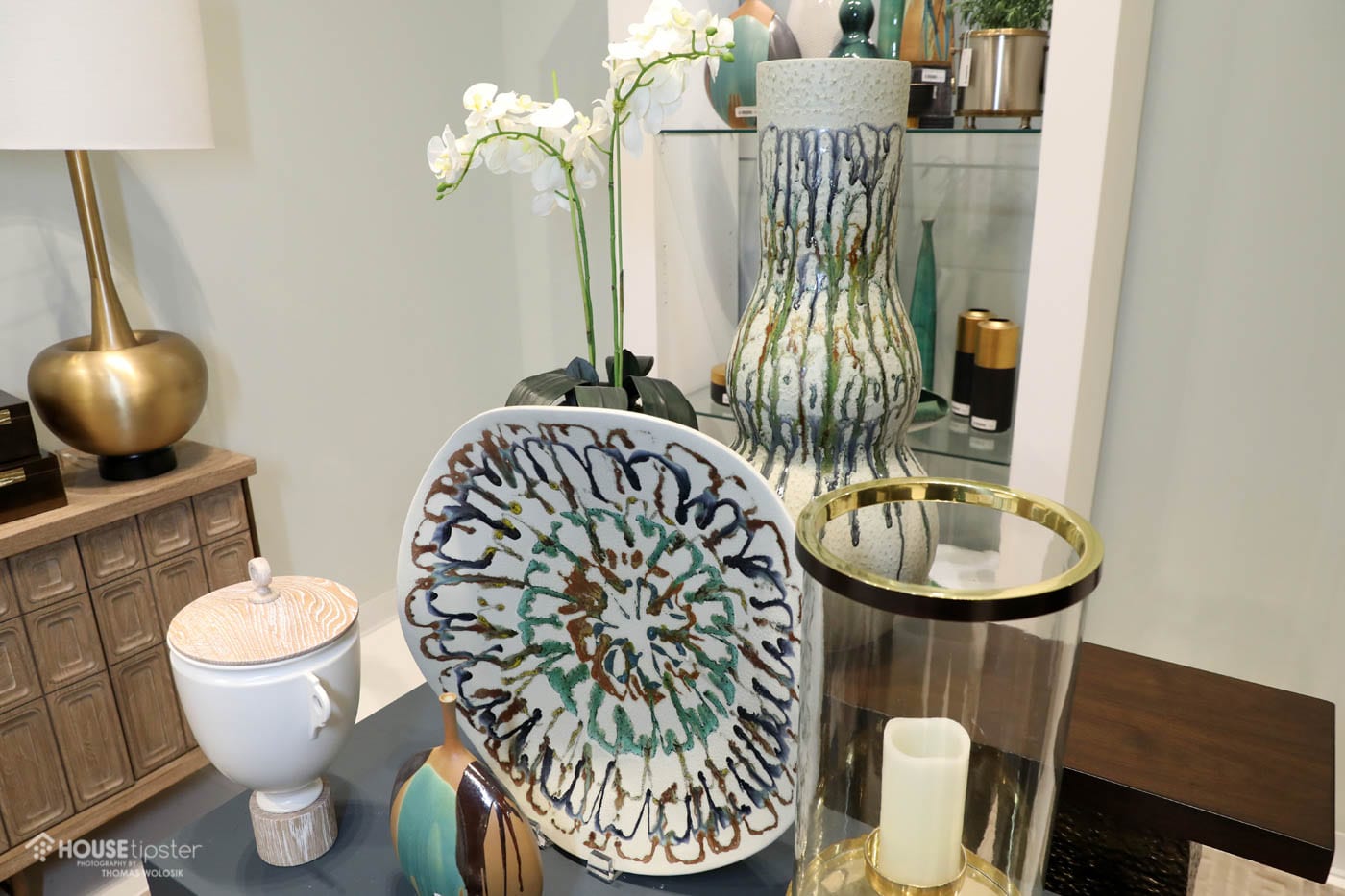 There was so much to see and experience at the Codarus showroom, and these three brands were just the tip of the iceberg. We're eager to see what Codarus and their brand partners come up with next!
Tipster TV has released the full video coverage from our special interview, be sure to check it out below.