Booth A442 at the World Market Center in Las Vegas, Nevada, which is the permanent 15,000 square foot exhibit space for Zuo, was hopping during Summer Market. This biannual event, which brings designers, architects, buyers, and brand representatives together to browse the latest trends and innovations in gifts, furniture, and decor, is the ideal place to check out what companies like Zuo are adding to the industry.
And we couldn't get enough of what we saw.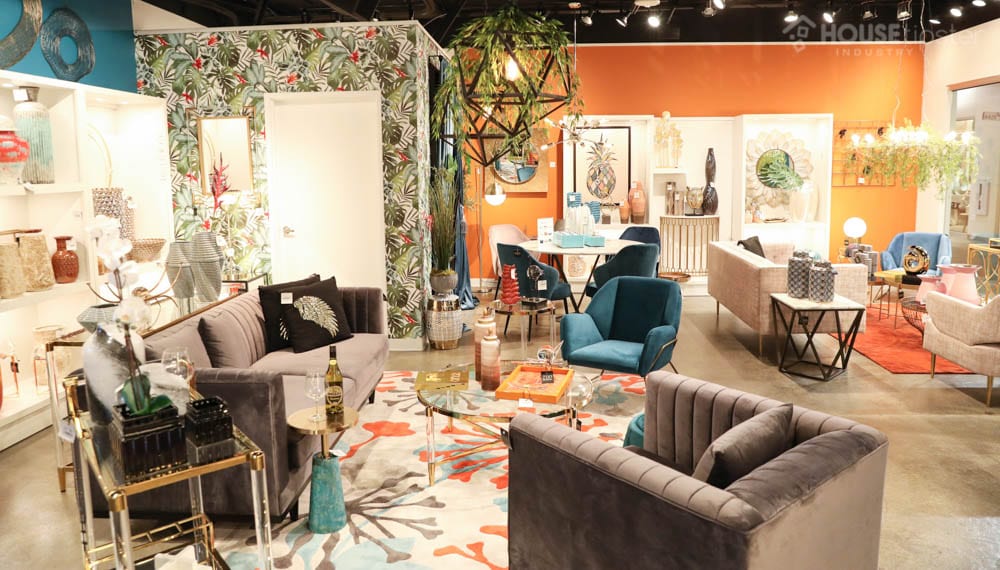 Over the years, Zuo's designs have always caught the eye of our team because we love the way they combine colors, fabrics, and materials to create stunning contemporary pieces. In fact, this 13-year old company does a lot of things right.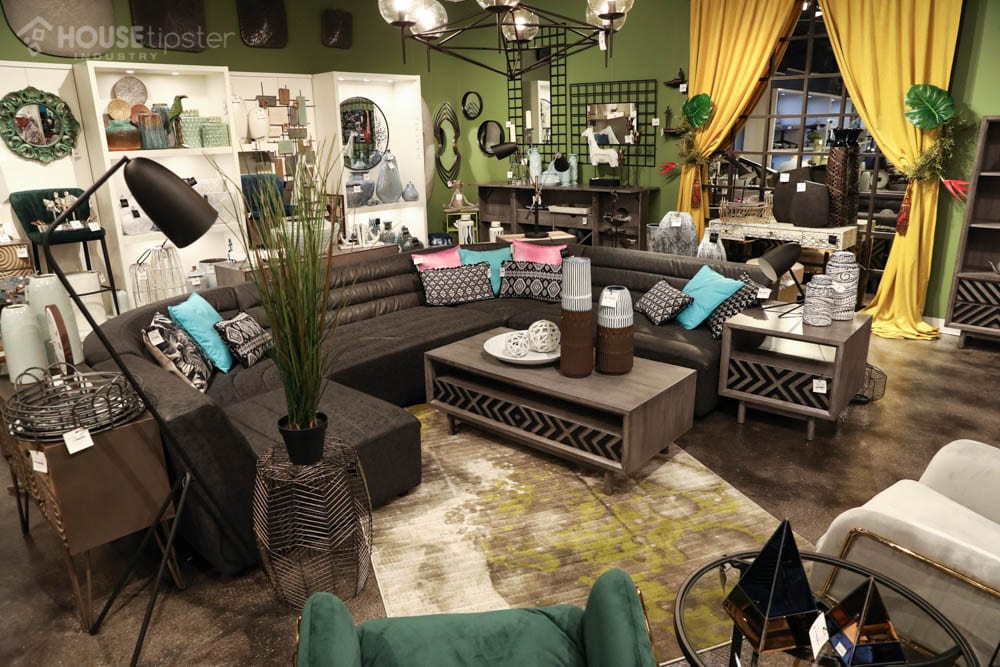 They offer a slew of fabulous products (5,000 and counting!), including indoor and outdoor furniture, lighting, and decor, and they bring hundreds, if not thousands, of new product to Market twice a year. Zuo stays ahead of the curve, and inspires other manufacturers and designers along the way.
During an interview with Serena Martin, Marketing and Trade Show Coordinator for Zuo, the House Tipster media team had the chance to browse hundreds of new products offered by the modern-inspired company, and we learned about the ways Zuo is adding fresh ideas to the ever-changing market.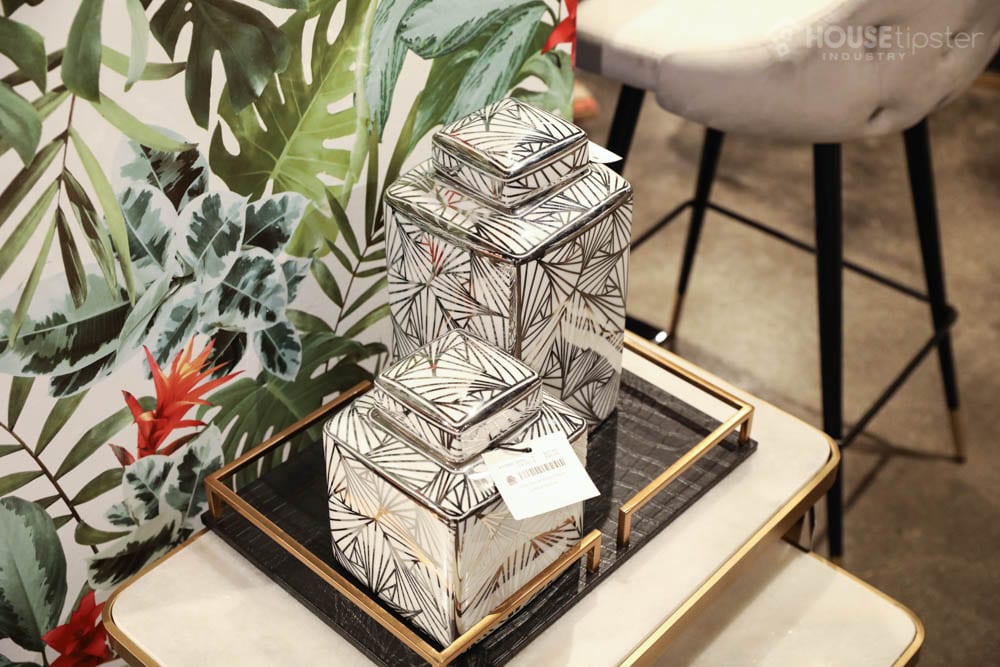 According to Serena, one of the most exciting new collections Zuo is showcasing this year is the Oasis Collection. She described the series of tables, sofas, and chairs as, "beautiful, burnished, and very mid-century modern." Serena explained that this collection is destined to be one of the best sellers because it's chic, luxe, and many of the items feature a tropical velvet look.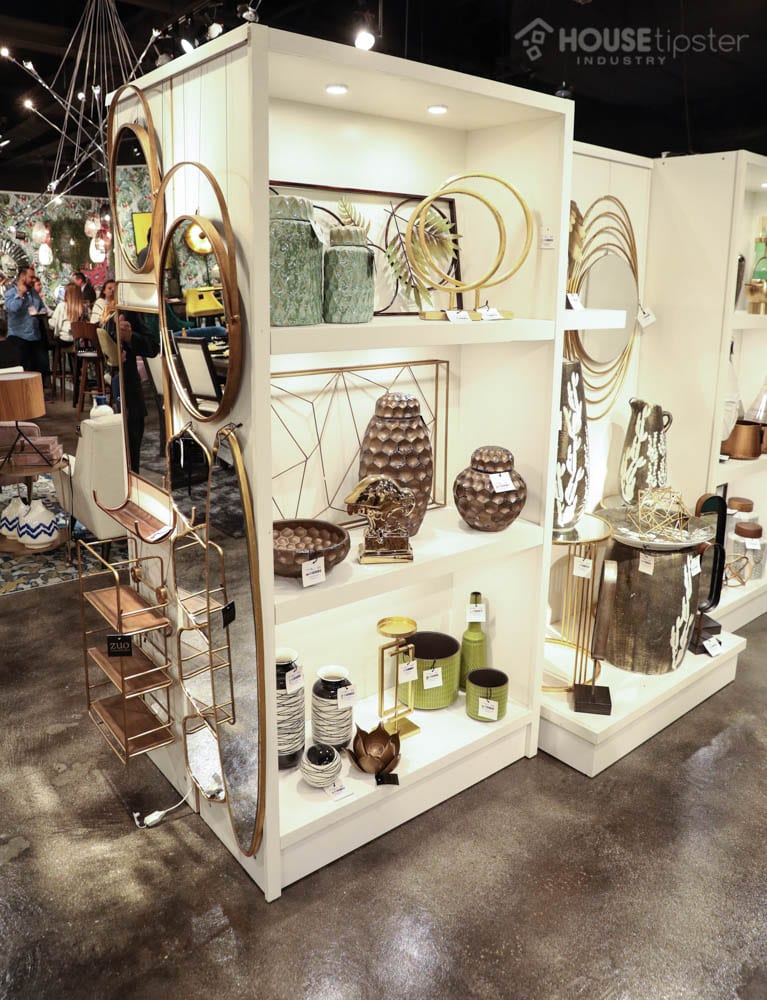 Other on-trend materials, colors and patterns Zuo has brought to market this year are marble, stone, an influx of pink velvets, and jewel tones, which are visible throughout their furniture and decor offerings. In particular, we took notice of Zuo's lounge furniture, sofas, occasional pieces, ottomans, and their hospitality-rated barstools.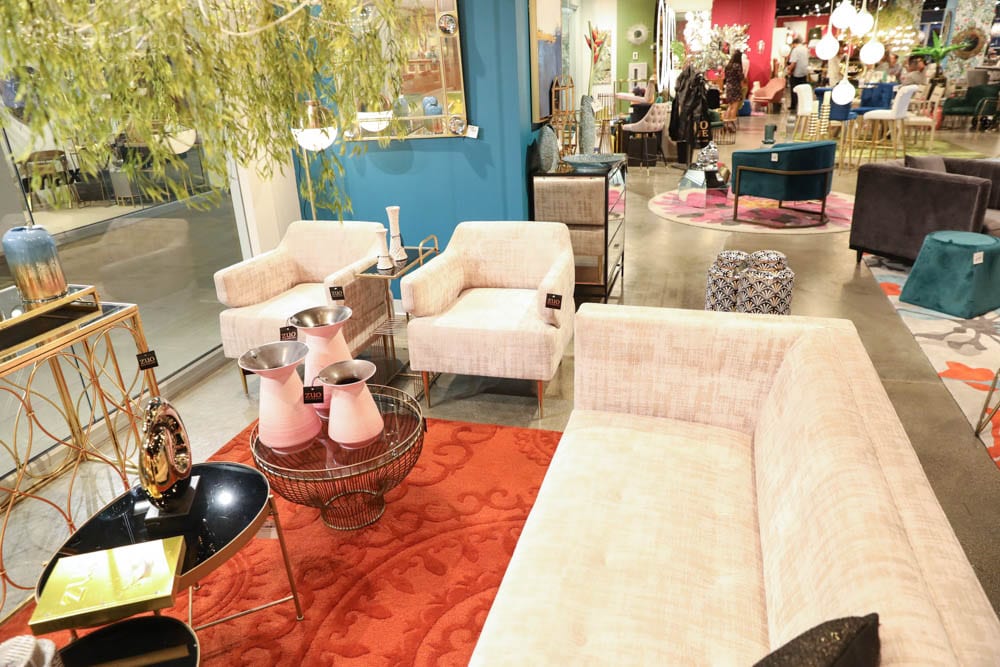 Like similar companies, Zuo sells their product line directly to the trade. Per Serena, "we work with everyone in the trade with a business license." As a bonus, there's no minimum order amount necessary to open an account, and they can ship anywhere from Canada to Columbia from their five stocked regional distribution centers.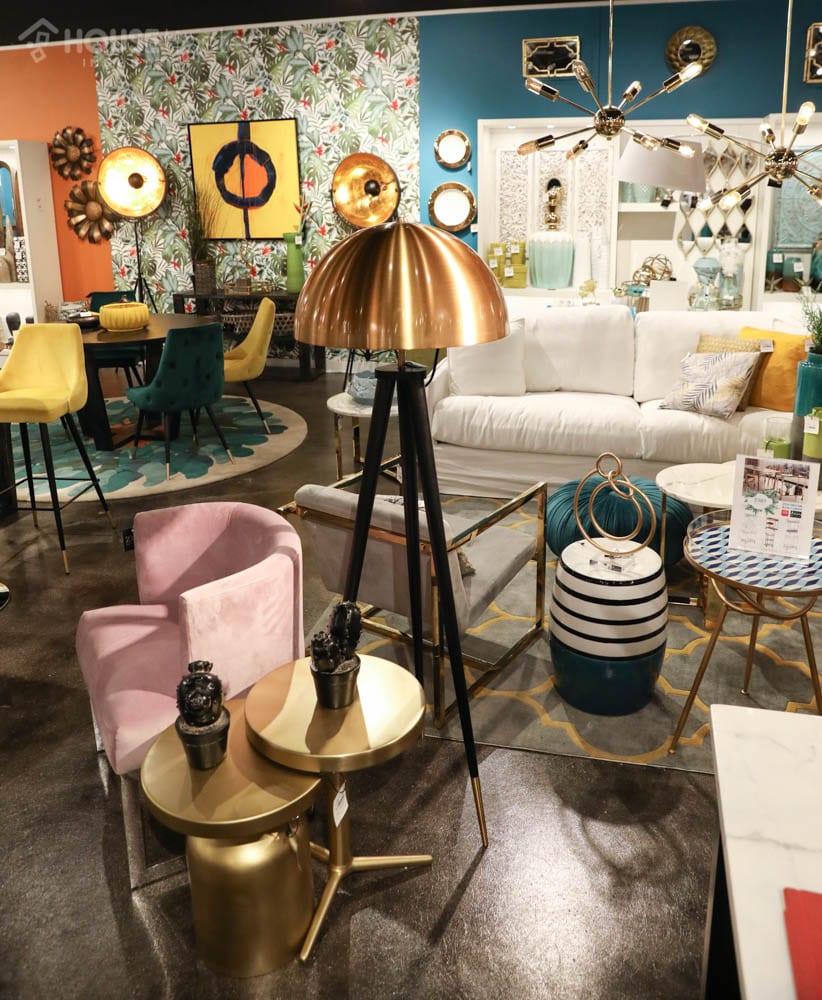 If you're eager to check out Zuo's extensive product line, head to their website: www.zuomod.com. There, you can browse their products and collection, and use their 3D models to see a 360-degree view of the products.
Tipster TV has released the full video coverage from our special interview, be sure to check it out below.