HBF Textiles is once again teaming up with Christiane Müller for a creative new collection called Lost & Found. The line, consisting of seven fabrics in 48 shades, are all about celebrating fine artisan work and the history of textile manufacturing.
The goal of the collection is to make consumers aware of the "culture and craftsmanship" that goes into the production of a fabric – and the lifestyle of the materials.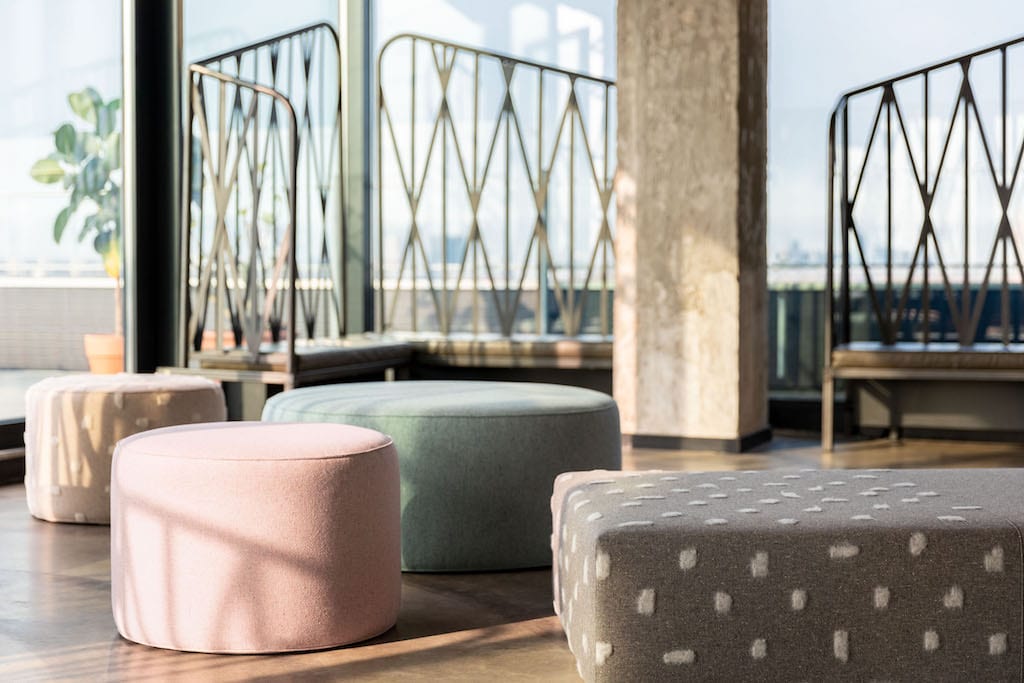 The design inspiration comes from Christiane Müller's focus on sustainability and thoughtfulness in production.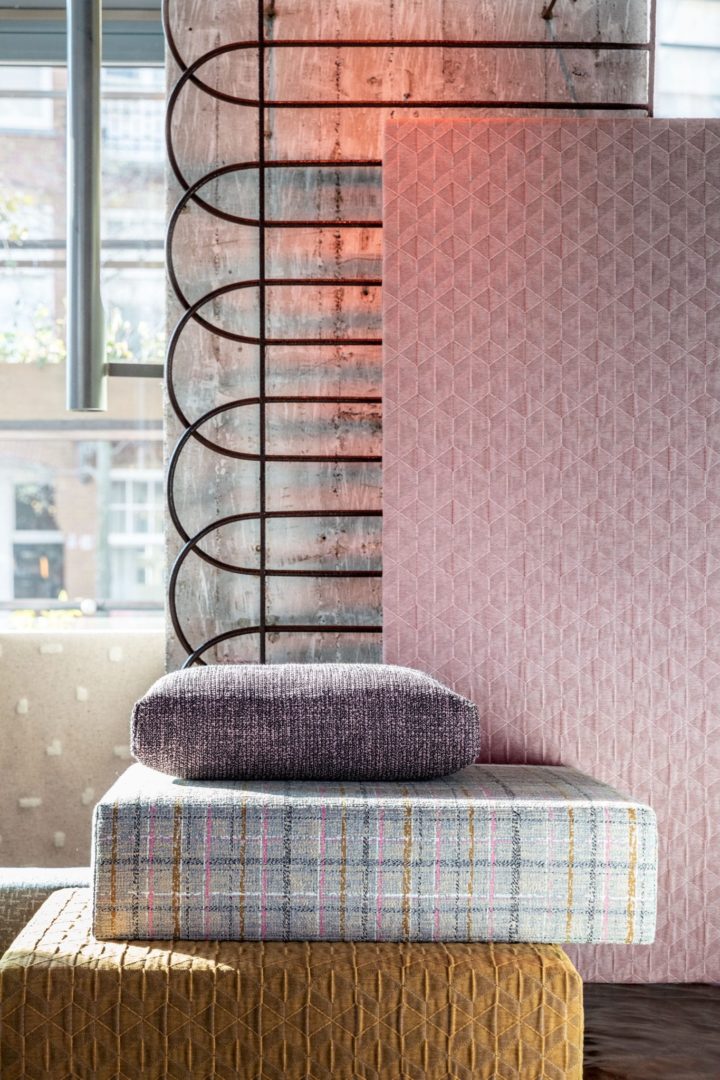 "When I started to work with textile mills, printing mills, spinners and finishers, I learned to honor the makers – the craftspeople with skills and knowledge," Müller said in a statement. "Creating contract interiors in our Amsterdam-based studio strengthened my belief in the need for timeless fabrics with a soul that provide comfort, tell a story, create a personality and add human value to a space.
"We are surrounded by textiles in our interiors, but which fabrics speak to us?" the designer added. "Which one wants to be touched, or improve our environment through function? With the Lost & Found collection, I want to tell a thoughtful narrative about the essential meaning of textiles in our daily lives."
The collection consists of a wide range of creative options, including Crafted Felt, an upholstery and drapery fabric formed with recycled mélange woolen yarn strands; Crafted Cloud, a needle-punched upholstery and drapery fabric made from recycled wool; Woven Memory, a wool and recycled cotton blend made from t-shirts; Timeless Twine, a soft and long-lasting chenille weave; Enriched Bouclé, a beautiful embroidered fabric; Quilted Comfort, inspired by 12th century under armor garments; and Cherished Knit, a lively twisted yarn mix.
"Lost & Found puts each textile back into the hands of its maker – building upon classic methods and reflecting on their history," Mary Jo Miller, HBF Textiles VP of Design + Creative Direction said in a press statement. "Our latest line embodies Christiane's dedication to the intricacies of fabric-making while still putting forth a nuanced collection that feels comfortable and inviting for today's interiors."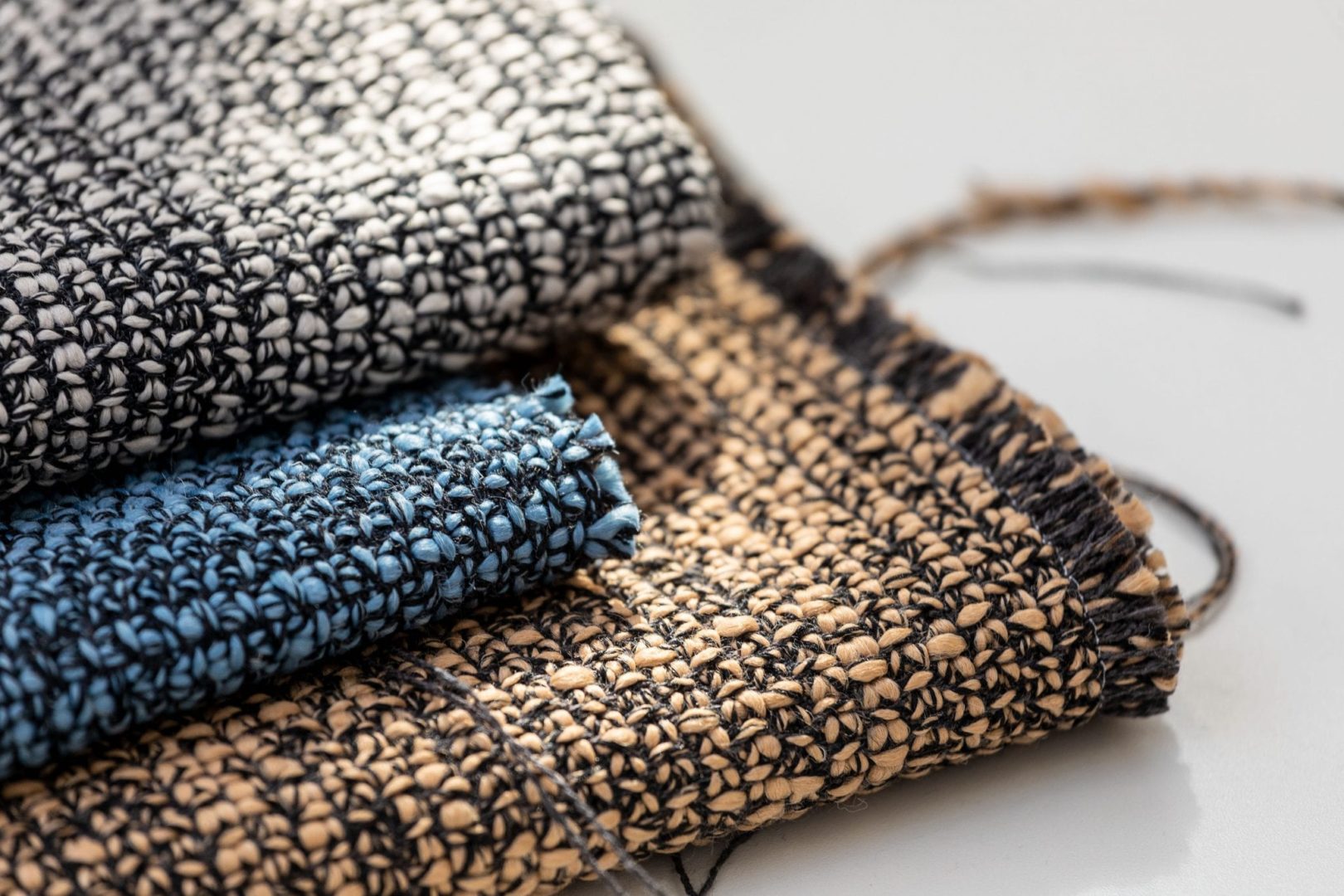 Keep an eye out for this new collection from HBF Textiles, which is set to be part of this upcoming season of NeoCon that's taking place June 10-12 in Chicago.