Although Cerrad has been on the scene creating beautiful tile designs out of their Poland-headquarters since 1994, the company just recently expanded into the North American market. And in a matter of a few years, they've become one of the top brands in the flooring and surface industry.
The 2019 International Surface Event (TISE) in Las Vegas was the perfect venue for the tech-friendly company to present their latest products and, according to Cerrad representative Jeffrey Estevez, "make a splash" on an international stage.
"We believe that our approach to design can be an excellent inspiration for architects, interior designers and investors who focus on originality, quality and a creative approach to composition of space."
Options abound throughout the Cerrad line: from large format wood-like tiles to natural and exotic stone designs. "This is not your grandma's tile!" House Tipster Guest Trendspotter Jennifer Farrell gushed.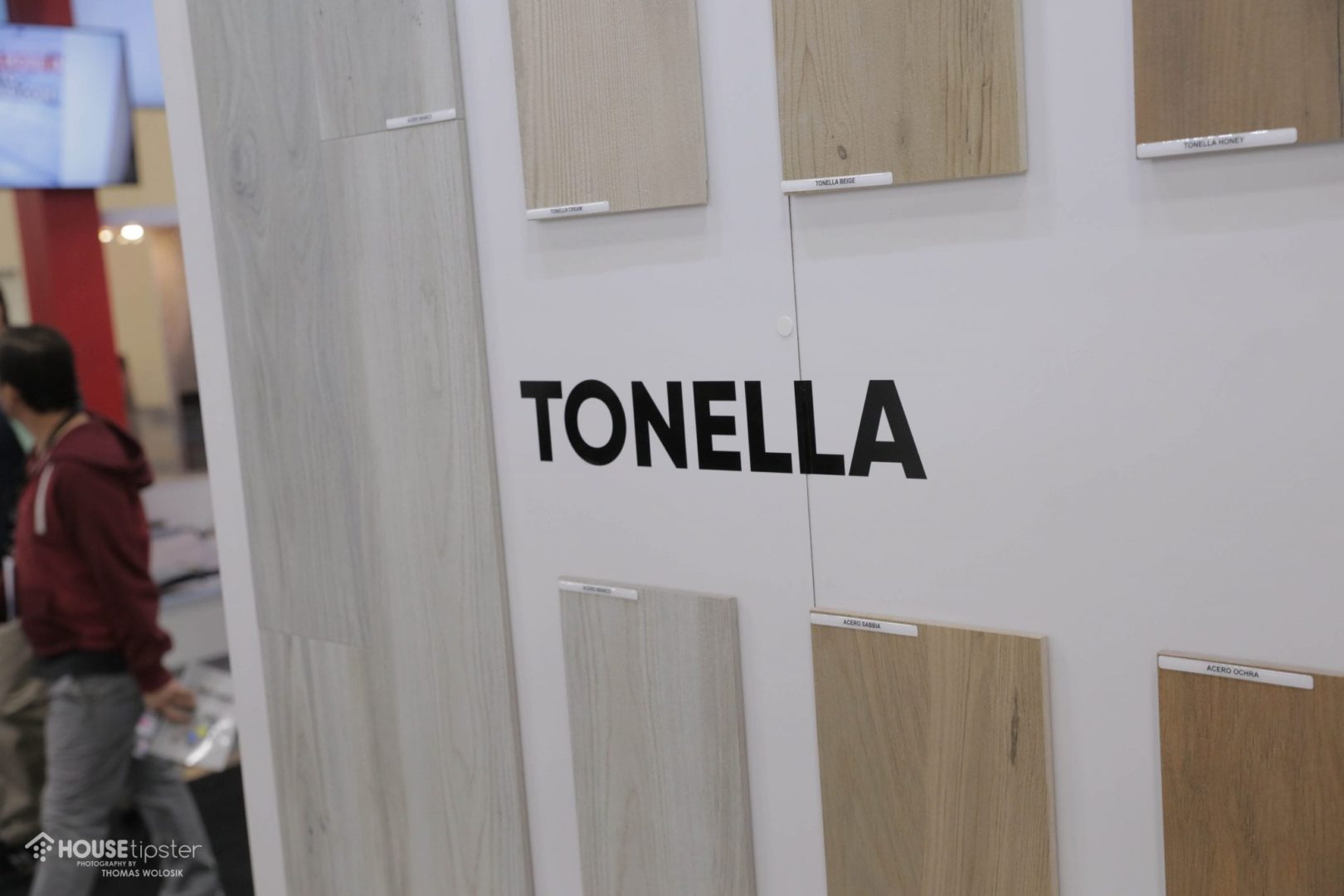 What does "large format" mean, exactly? For Cerrad, these slabs are much larger than the average tile, and often measure up to 64" x 129". Tiles of this size are ideal for a variety of different projects, particularly bathrooms, tub enclosures, and grand spaces such as hotel lobbies. Compared to traditional, smaller tile sizes, large-scale tiles requires less grout and are surefire statement-makers!
Size isn't the only thing that Cerradexcels at; they also command attention with their designs, which range from new-age concrete to wood and exotic natural stones. "At Cerrad, we can make whatever [design] you need for your home or commercial project,"  Estevez explained.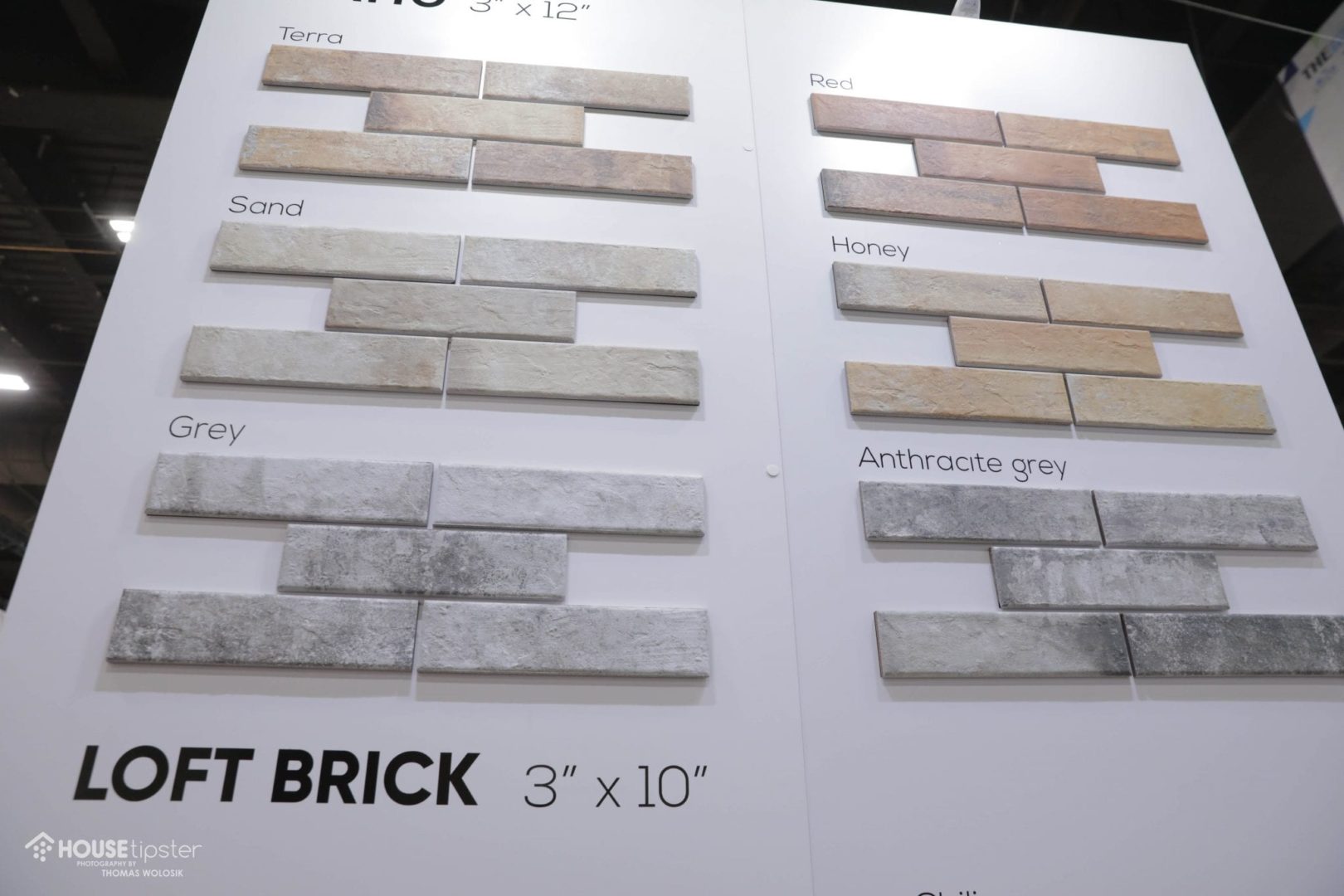 New and notable styles for this season include the weatherproof 24"'x 48" stone collection, featuring the brand's show-stopping design in Blue Onyx, and faux wood tiles in large planks which resemble hardwoods. V-shaped wood tiles, a proprietary shape meant for hard-to-finish areas like around stair treads, further prove Cerrad's role as a forward-thinking company.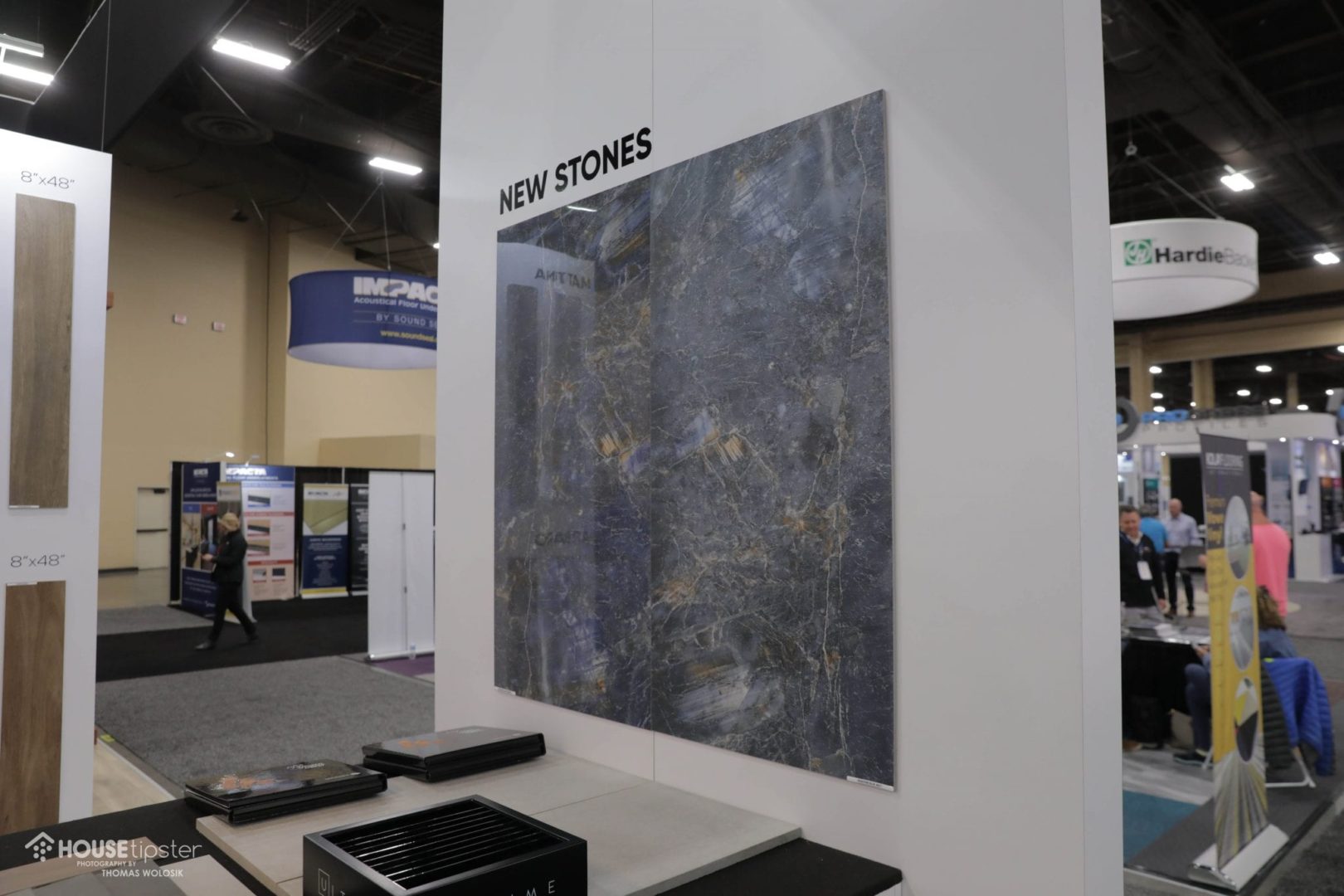 Overall, Cerrad's capability and range aren't just noteworthy; they are indicative of the future of tiling here in the United States and abroad. By listening to what designers and architects want out of their tiling, Cerrad is taking a road less traveled, and it's revolutionizing the industry.
Concludes Estevez, "We don't just want to give people a product, we want to help them produce the vision."
Tipster TV has released the full video coverage from our special interview, be sure to check it out below.