This winter season, Hallmark Floors presented a beautiful range of high-quality wood flooring design options at The International Surface Event in Las Vegas, Nevada.
At this insider event, the House Tipster Industry team spoke exclusively with Sylvia Bulanek, the marketing manager for Hallmark Floors, to learn all about the company's design strategy.
Ten years ago, Hallmark Floors made its debut as a high-quality and innovatively-designed wood flooring brand. Over the past decade, the brand has only expanded its impressive range of offerings to include materials that feel customized and catered to a variety of clients.
"We do small batch, high-design hardwood flooring, and we've slowly been growing our line," Bulanek said. "What makes our flooring unique is that it's all handcrafted. We have beautiful finishes, and we are always coming out with new products."
Hallmark's flooring also sets itself apart from competitors through its durable materials that are made to withstand everyday living. For example, some of the company's collections can be treated with Nu Oil, a treatment that nourishes the wood and erases imperfections.
"This is the perfect floor for restaurants or commercial projects," said Bulanek. "It's a family-friendly floor because if you have dogs or children, and they scratch the floors, it's easy to fix. It's a beautiful, low-maintenance collection."
Each piece of wood in the Hallmark line of products has been hand-elected, and has a story behind it. At the brand's TISE 2019 display booth, Bulanek showed off a piece of wood that was approximately one thousand years old.
"We take bogwood from river beds, when trees fall into river beds and marsh lands," said Bulanek. "Over time, the wood changes, and it has beautiful rich colors. Hallmark has now created a flooring that has the same features you find in nature."
Hallmark Floors doesn't just work with distributors: it also works with interior designers to bring their visions to life.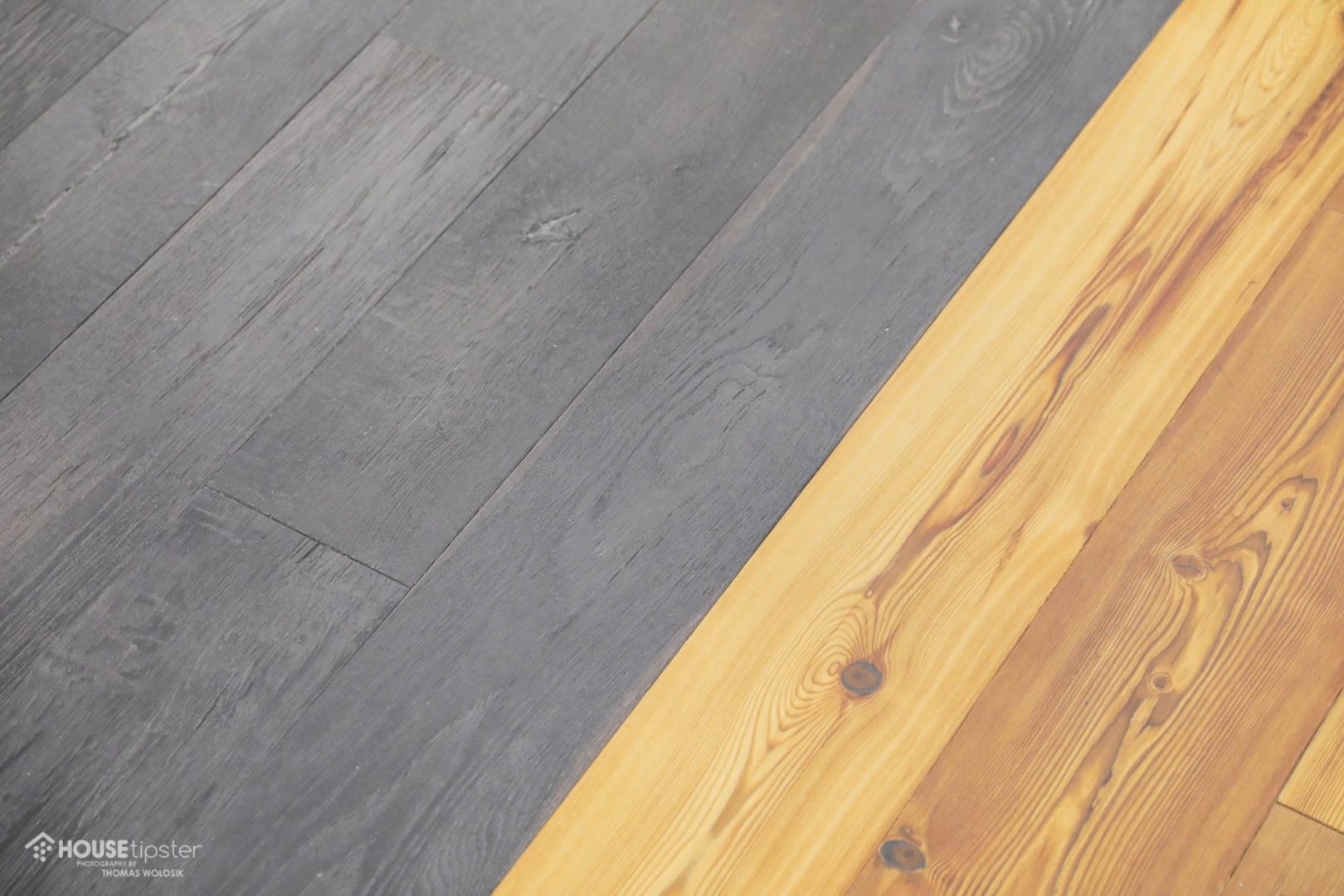 "We work with our team of interior designers to get their input on what they think is trending, so this collection is perfect for designers," said Bulanek. "You have a color in this collection for everybody. If you're an interior designer and you have a niche to fill, then we have a collection for you."