Fashion designer Virgil Abloh has officially launched a stylish bed, bath, and ceramics home collection for his popular streetwear brand, Off-White.
Previously, Abloh – who is also the current artistic director behind Louis Vuitton menswear – teamed up with other established home furnishings companies to launch specific pieces, including the Swiss brand Vitra and the Swedish mass retailer IKEA.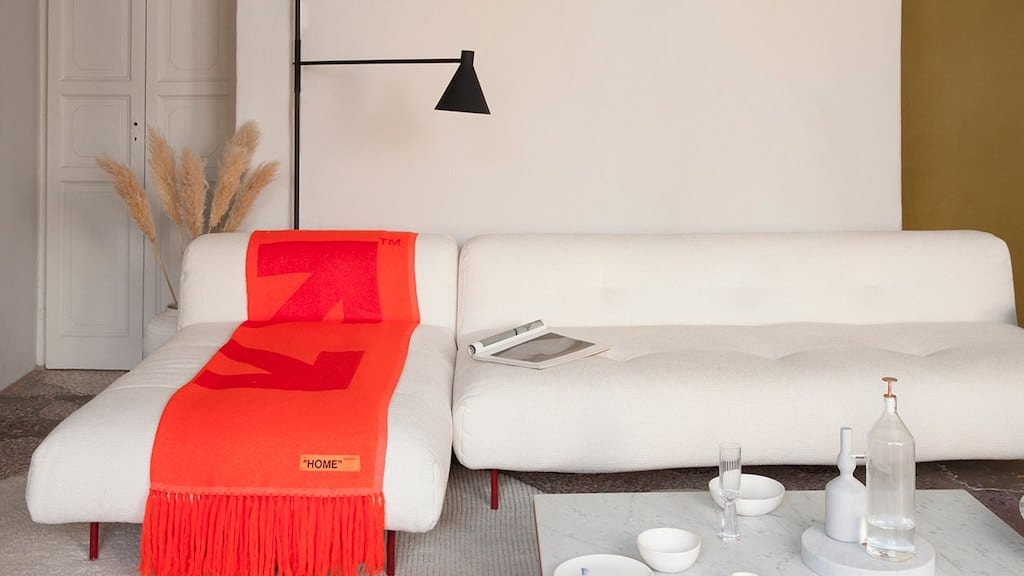 Now, these "HOME" designs are all about representing Off-White's minimalistic and logo-branded effortlessly cool signature style. Everyday items like mugs, towels, blankets, tableware, and linens are part of this crisp and aesthetically-pleasing range. Of course, it's all done up in the neutral off-white color scheme, with pops of red and blue color throughout.
The collection's categorical focus on elegant ceramics, bed, and bath products comes down to the must-have essentials – priced between $94 and $635 per item.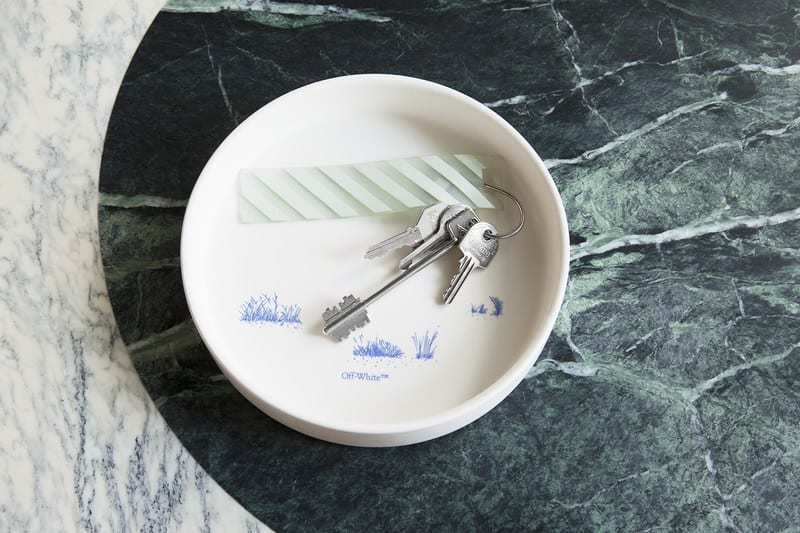 "To me, there are certain things that come to mind when you think about a home, or your home. It's familiar, comfortable. A place for you to relax and maybe entertain," the designer shared with Vogue. "I think these three speak to all of those comforts and the necessities that we've come to expect should be provided to us in a home.
The Off-White home collection launched exclusively at the brand's Mykonos boutique on August 22, but will be available online and through EMPTY Gallery starting on September 1.