When it comes to innovative, high-quality hardwoods, there are few companies better known and respected than Quebec-based Wickham Hardwood Flooring.
The company had a particularly strong showing at The International Surface Event (TISE), an annual expo celebrating floors, stones, and tile, where they were awarded "Best Large Booth" by event organizers. House Tipster host and interior designer Christopher Grubb immediately noticed Wickham's flag-laden space, complete with a set of stairs and a welcoming elevated entertaining area.
But Wickham brought more than a stellar showroom design to TISE. In fact, the 30-year-old hardwood manufacturer was on-site to present their latest product lineup, which includes an array of engineered flooring products.
Why did the traditionally hardwood-only company transition into the engineered hardwood category? According to Wickham's Derek Roy, engineered hardwood products are ideal for all weather conditions, particularly areas that are prone to humidity or arid conditions, which is why they're rising in popularity in areas such as the west coast.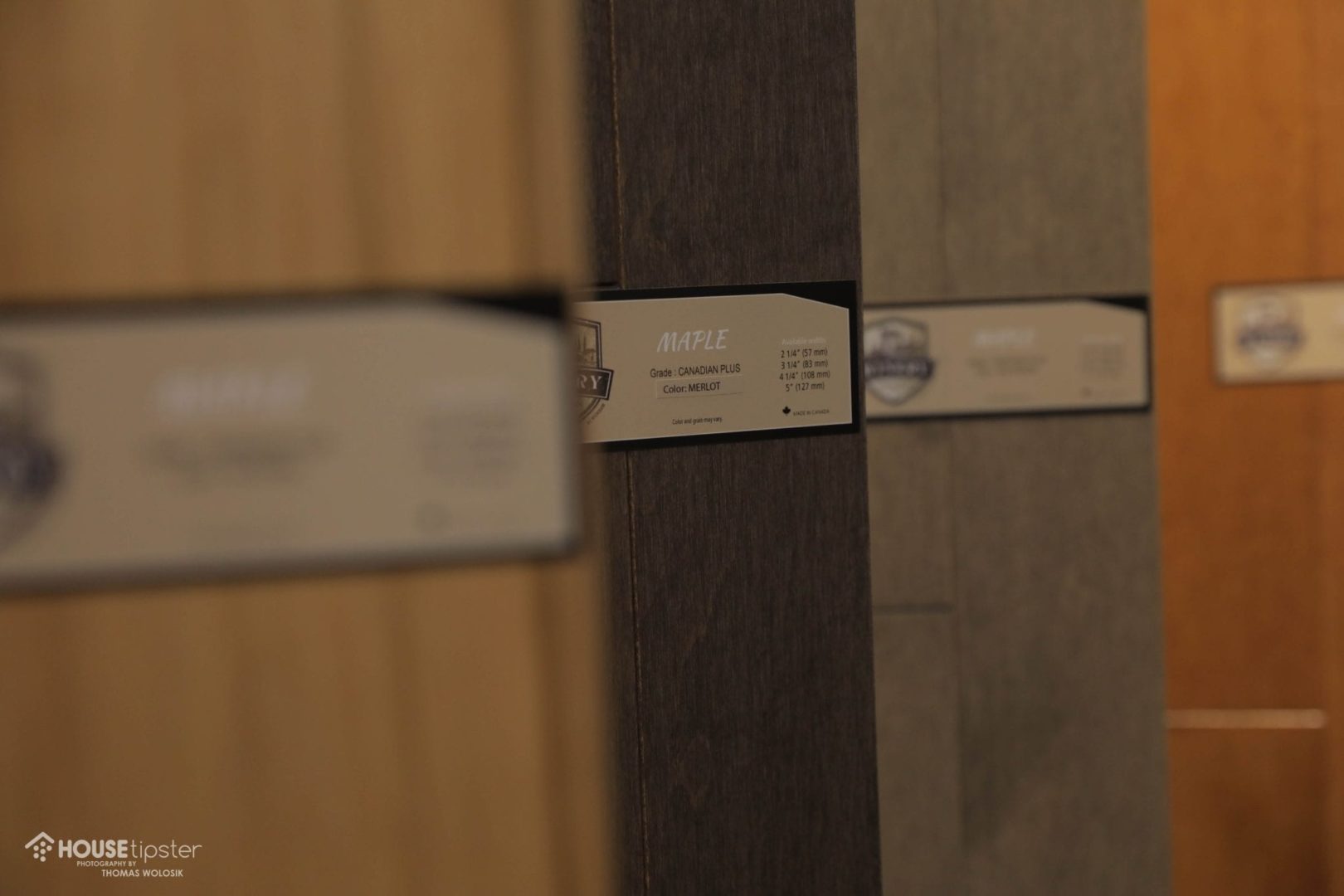 Although engineered floors don't necessarily respond as dramatically to the environment, technology has advanced at such a rapid pace that they look virtually identical to natural hardwoods. Plus, with a built-in 4mm top layer, the engineered flooring can be sanded and refinished as well!  
For 2019, Wickham has expanded its engineered flooring from a single 5" maple offering to ash, birch, and hickory as well. One of the booth's biggest showstoppers, a hand-scrapped engineered birch, drew the attention of TISE attendees and has helped the company earn a reputation as a leader in flooring innovation.
Color is another important element that Wickham is exploring. Currently, white and grey finishes are dominant in the brand's west coast lineup and are projected to remain prominent in the seasons to come.
Per Roy, Wickham Hardwood Flooring's expansion into the US market is just getting started. Be prepared to see the innovative company at more west coast-based design events in upcoming years!