Baldwin Hardware of Spectrum Brands Holdings, Inc. (NYSE: SPB) announces the launch of its newest product: Mixed Metal Levers. Baldwin has taken one of its most popular lever designs and expanded its finish offering to include mixed finish options. No longer taboo but encouraged, mixing metal palettes can add a touch of variation to keep any space from looking too tense or manufactured. The L029 and L030 levers are now available as à la carte sets and are available in 10 mixed metal finish combinations. Create a custom look within your home with these stunning new mixed metal levers, beginning at $140 per handleset.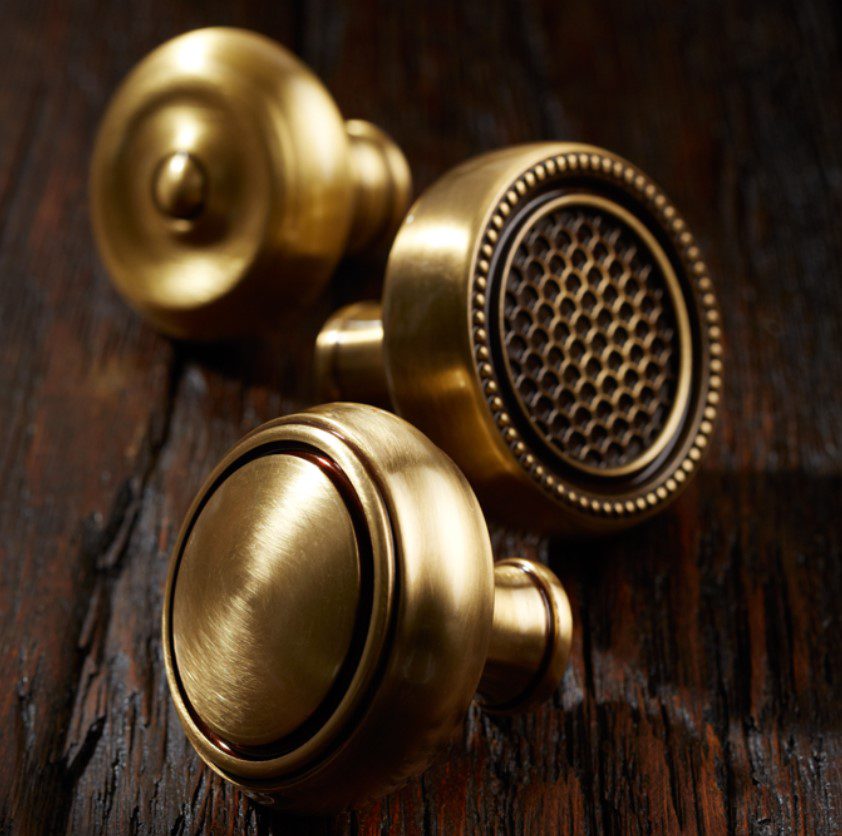 "You may recall the popularity of layering bracelets or necklaces in different metals two years ago," said Stefanie Kastner, senior product manager for Baldwin Hardware. "It's no coincidence that we're now seeing mixed metals becoming increasingly popular in home design styles. Jewelry trends often foreshadow upcoming design staples and the Mixed Metals Levers offer style versatility for a variety of décor aesthetics."
The Baldwin Hardware Estate™ portfolio is available through high-end showrooms. Visit the Baldwin site for more information about Baldwin door hardware.
Baldwin is a brand for the Hardware & Home Improvement (HHI), portfolio of Spectrum, a major manufacturer and supplier of residential locksets, residential builders' hardware and plumbing with a portfolio of renowned brands, including Kwikset®, Weiser, Baldwin, National Hardware, Pfister and EZSET. HHI is a leader in its key markets with #1 positions in U.S. residential locksets (Kwikset), Canada residential locksets (Weiser), U.S. luxury locksets (Baldwin), and U.S. builders' hardware (National Hardware), and #3 in U.S. retail plumbing (Pfister).   Spectrum has a global sales force and operates manufacturing and distribution facilities in the U.S., Canada, Mexico, and Asia.
Spectrum Brands Holdings is a home-essentials company with a mission to make living better at home. We focus on delivering innovative products and solutions to consumers for use in and around the home through our trusted brands. We are a leading supplier of residential locksets, residential builders' hardware, plumbing, shaving and grooming products, personal care products, small household appliances, specialty pet supplies, lawn and garden and home pest control products, and personal insect repellents. Helping to meet the needs of consumers worldwide, Spectrum Brands offers a broad portfolio of market-leading, well-known and widely trusted brands including Kwikset, Weiser, Baldwin®, National Hardware®, Pfister®, Remington®, George Foreman, Russell Hobbs, Black+Decker, Tetra, DreamBone, SmartBones, Nature's Miracle, 8-in-1, FURminator, Healthy-Hide,  Good Boy, Meowee!, OmegaOne, OmegaSea, Spectracide, Cutter, Repel, Hot Shot, Rejuvenate, Black Flag, and Liquid Fence. Spectrum Brands, a member of the Russell 1000 index, generated fiscal 2020 net sales of approximately $4 billion.