Alena Capra has accrued over 20 years of experience, winning several design awards for her projects. 
Previously selected as one of six praiseworthy picks for 2019 Person of the Year by Kitchen & Bath Business Magazine, Capra has gone on to work for various television programs, in addition to her experience as an interior designer.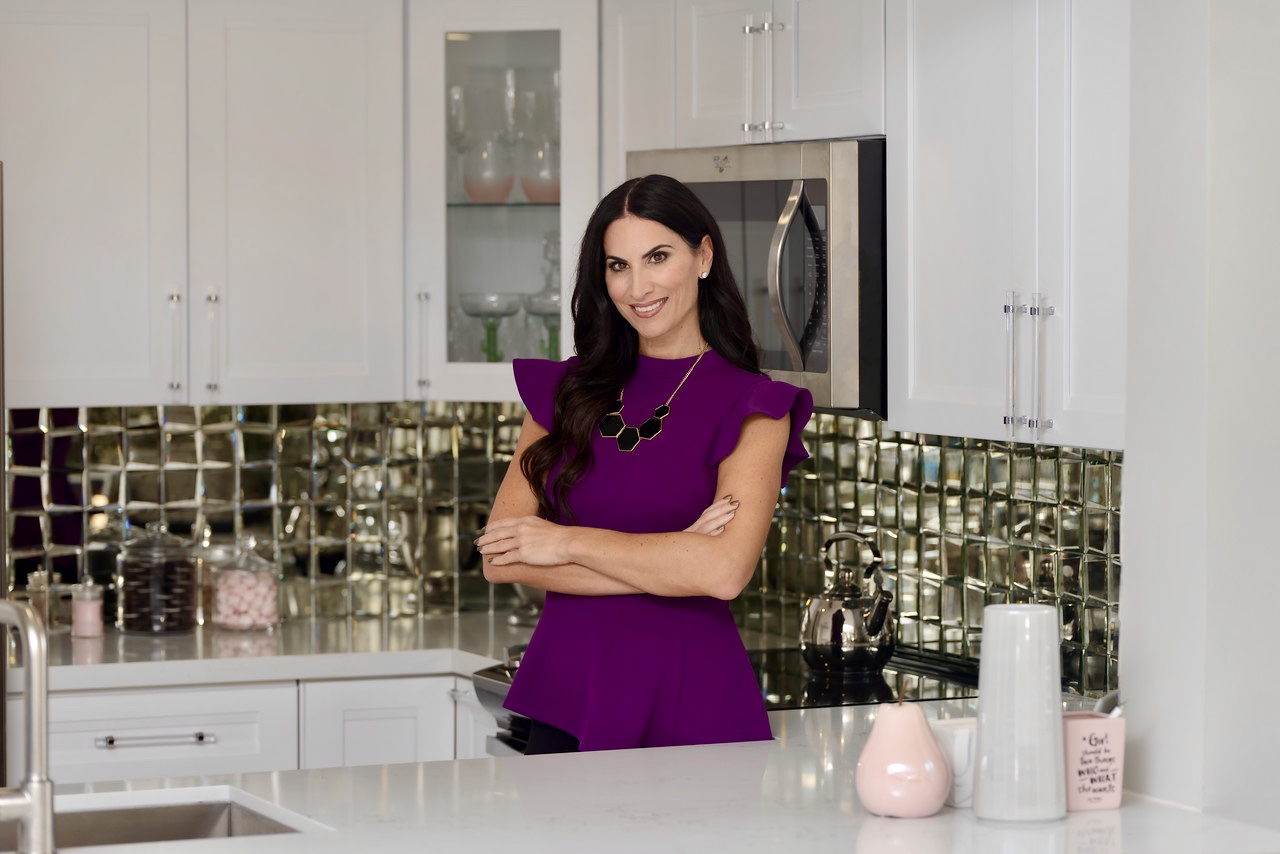 Currently, Alena is hosting a weekly show called SoFlo Home Project, for the Miami/Fort Lauderdale ABC affiliate, WPLG. 
Her previous experiences in front of the camera include several episodes of Designing Spaces, lead designer of Operation Build, which aired on the History Channel. 
Even participating as a competitor for Rowhouse Showdown in 2014 on FYI and designing behind-the-scenes for notable broadcasts like HGTV's Weekends With Luis in 2011.
SoFlo Home Project 
Creating ideas and working with the SoFlo Home Project team, Alena Capra discusses what kind of topics are prevalent each week with her producers. 
She said, "I've held this role for the past three years. It's been a lot of fun, we do this every week and it's a great opportunity to showcase South Florida residential design, local design talent, and tips for homeowners! Inspiration is shown every week!"
Typically focusing on residential design in the Dade and Broward Counties, the show highlights a mixture of design and architectural styles, whether it's a modern waterfront property or a historic home. 
She said, "I just love that South Florida has such a mixture of design styles. Each place is unique, it gives us the opportunity to delegate. Between my experience as a designer while also working on the show, it gives us the opportunity to see a lot, and I love that we can bring this to homeowners and viewers every week."
Alena Capra And The Way She Navigates Her Design Concepts
Talking about a project she worked on in the past, Alena retold her experience in designing spaces for clients with a certain theme or niche. 
One such project that she enjoyed designing, "I personally love that in that particular one, it was a closet, we had a house with hundreds of pairs of sneakers. It was very cool. So, sometimes the clients are doing something really fun, and you're designing around a collection, or a specific area, or something very special for the homeowners."
Alena also recounted her love for themed projects, creating rooms with tennis, football, and even Minions themes for children, working for charities like Make-A-Wish Southern Florida, Kid Sanctuary Campus, conceptualizing projects for the desired theme. 
For home projects, she tries to direct her focus on the general feel of the entire space, installing an environment that is long-lasting.
Alena recently completed a remodeling project in New York City, where the entire two-bedroom space was gutted and renovated. 
Working with the homeowners of this project on several other homes in the past, Alena set up a color palette, adding blues, whites, and greens. She also offered insights and input around the artwork installations. 
Capra reflected on her time in Coverings and other trade shows, where she acquired the latest information and trends from the tile and stone industries, mentioning the imperative of elements like porcelain slabs. 
Alena Capra Has A Look For Tiles
Although she also enjoys specified natural stones for countertops, Capra talked about her intrigue of porcelain. "You always have to consider the client's lifestyles," she said, "On a high-traffic floor, the main flooring, I love looking at large format porcelain.
Everyone wants less grout lines, every time they remodel, so the big pieces of tile always bring a grand look. And there are so many different options. I love using porcelain slabs, also mixing in natural stone quartzite on countertops."
For the past seven years, Alena Capra has been the Industry Ambassador for Coverings, the largest global tile & stone exhibition in North America. Also has been a Brand Ambassador for Robern. 
A graduate of both the University of Miami, and the Metropolitan Institute of Design, Alena has shared her cognizance in the industry. 
Published in a number of local media outlets, Alena graduated from both the University of Miami and the Metropolitan Institute of Design. 
Alena Capra has amassed a wide portfolio over the years of her experience in the industry, and is a Certified Master Kitchen & Bath Designer with the National Kitchen and Bath Association.
For more projects from reputable and well-known designers and architects in the industry, browse through our Spotlights page!