Italian-based kitchen and accessories brand Bocchi had a beautiful selection of spectacularly-designed fireclay sinks on display during this season's KBIS & IBS 2019 show in Las Vegas. The story behind the label's innovative designs is even more compelling.
The House Tipster Industry editorial team was live on the scene during this year's winter Kitchen & Bath Industry Show, and spoke exclusively with Dawn Robinson, the marketing and communications manager for Bocchi USA, to find out why their products stand out as so exceptional.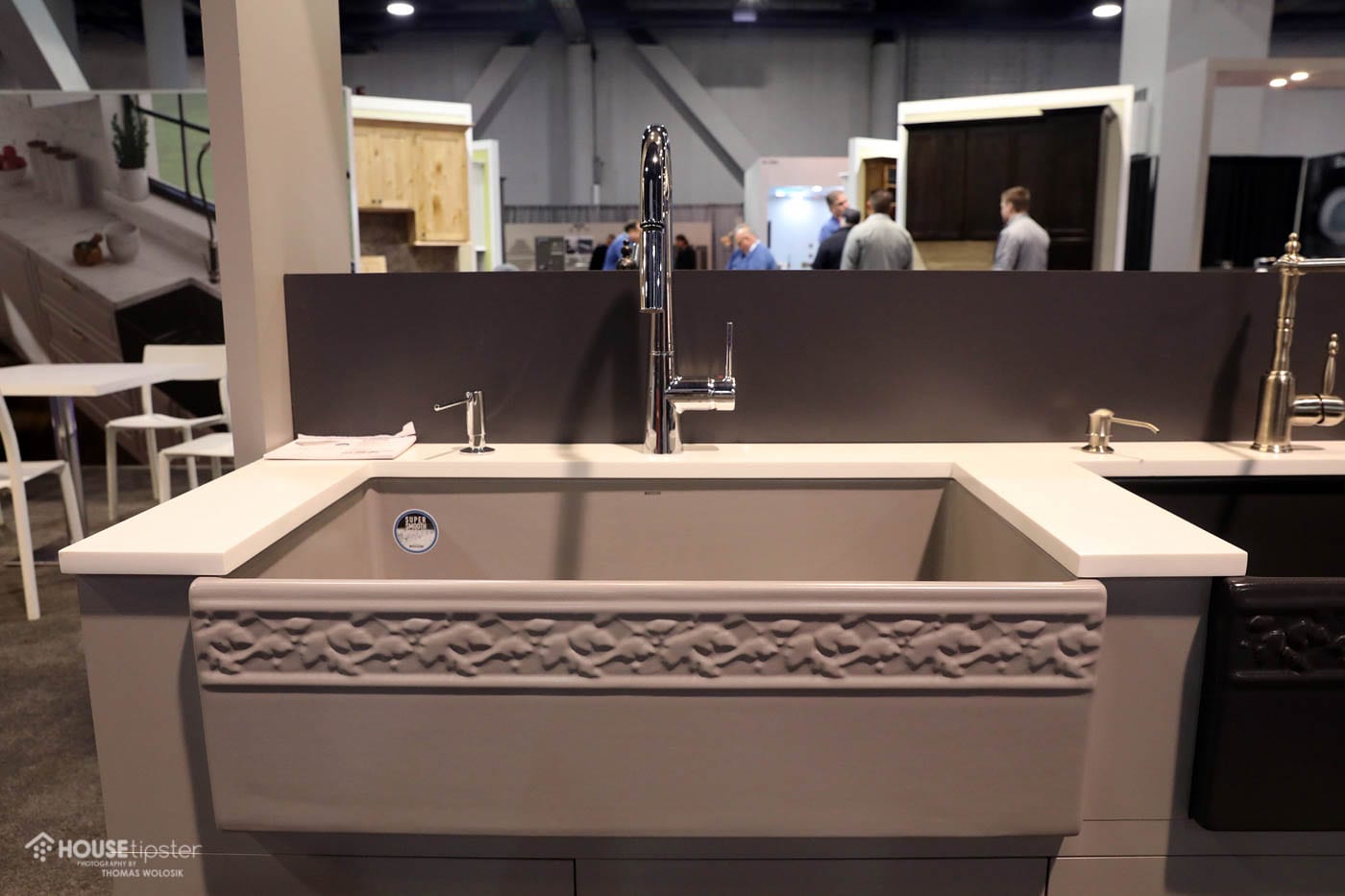 "What has made fireclay so beloved over the years is that it is an all-organic, all-natural product," Robinson said. "It's naturally chip-resistant, and scratch-resistant. But the beauty comes in the fact that it is stain-resistant. So in a kitchen, if you are spilling pomegranate juice, red wines, tomato sauces, and things like that, it will not stain your sink."
The amazing durability doesn't stop there.
"[The material] also heat-resistant," Robinson added. "Everything gets fired in a kiln that goes up to 2000 degrees Fahrenheit. So taking those hot pots and pans off of the stove and putting them into fire clay won't damage it. It's an incredible durable and functional product, but it's also very beautiful."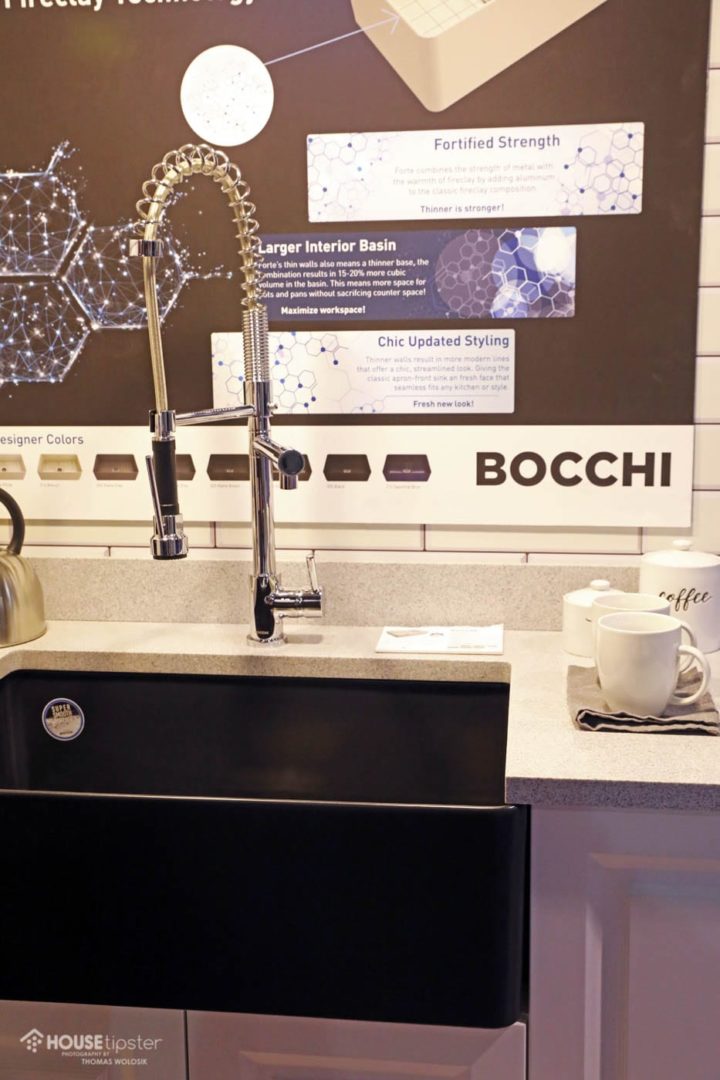 Bocchi has also developed a new technology that is making the fireclay sink walls thinner than ever, which has led the brand to the development of many sleek and modern new product styles.
"It gives you more cubic volume inside the basin, so you actually don't have to take up more counter space to get a bigger sink," Robinson explained. "It's also about 40 percent lighter than your traditional fireclay sinks."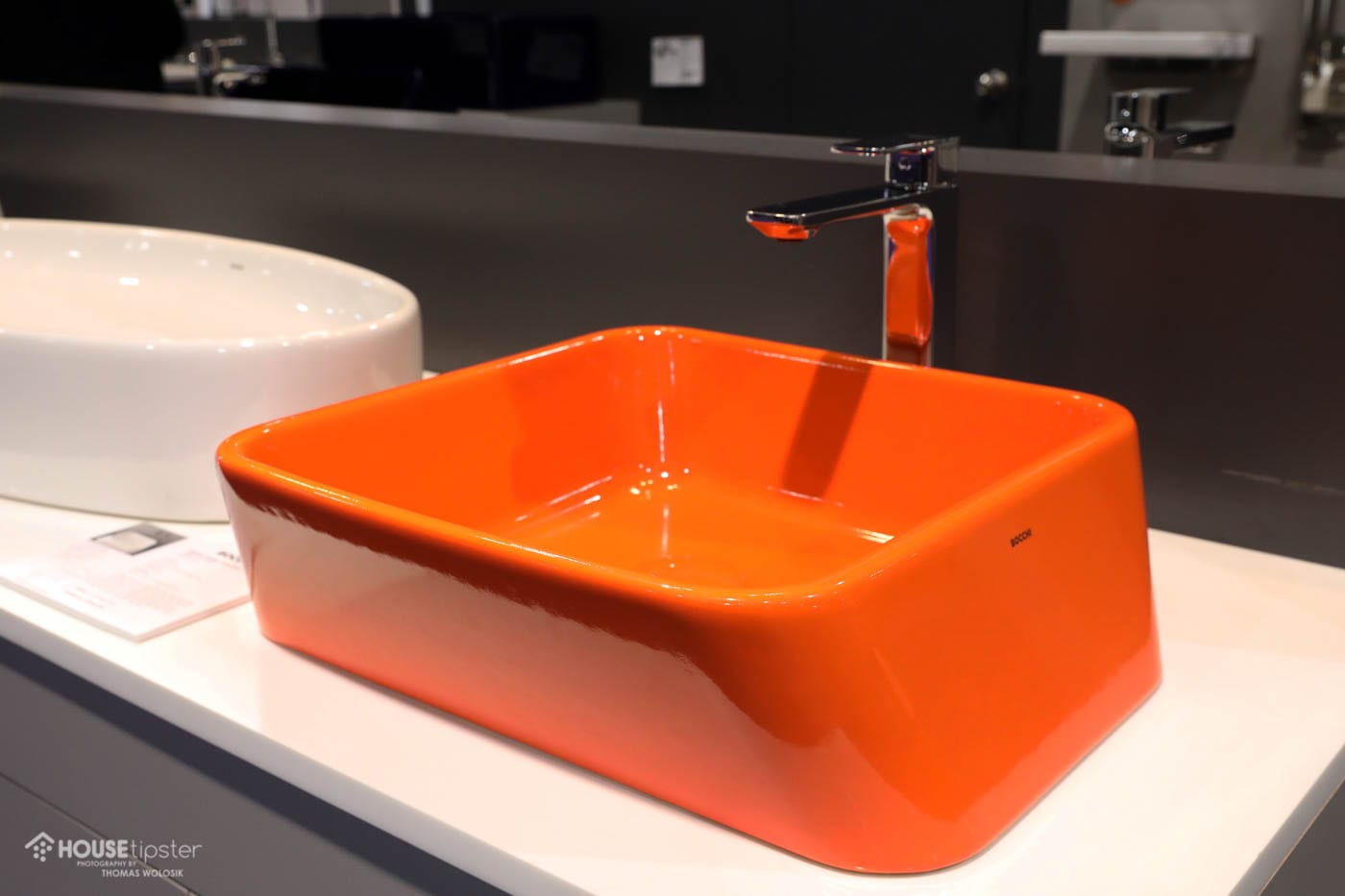 As an added bonus, despite the materials being thinner and lighter, they are actually even stronger than traditional fireclays, giving your kitchen sink even more fortification to withstand any lifestyle.
To experience more from the Bocchi booth, make sure to check out the exclusive House Tipster Industry LIVE episode we filmed with Dawn Robinson at KBIS 2019. Press play on the Facebook video below to get started.