German designer Sebastian Herkner – who recently won Maison & Objet's prestigious Designer of the Year 2019 award – has collaborated with ames on some new outdoor furniture pieces, including the Maraca Lounge Chair.
This vibrant and eye-catching seating design, which was inspired by traditional Colombian hammocks, is a continuation of the beautiful CARIBE collection that Herkner and ames released last year.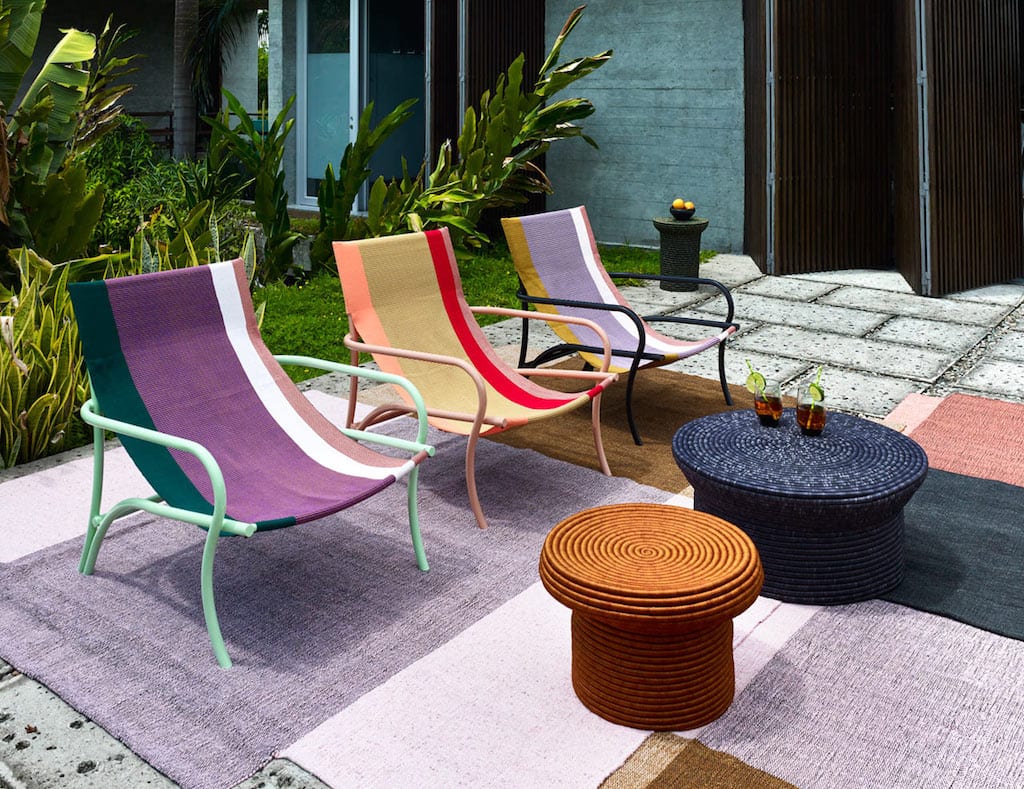 To draw new inspiration into this ames Sala collection, Herner joined ames CEO and creative director Ania María Calderón Kayser on a trip in her home country of Colombia. The colors, textures, and materials of the South American nation are apparent throughout the new outdoor product line.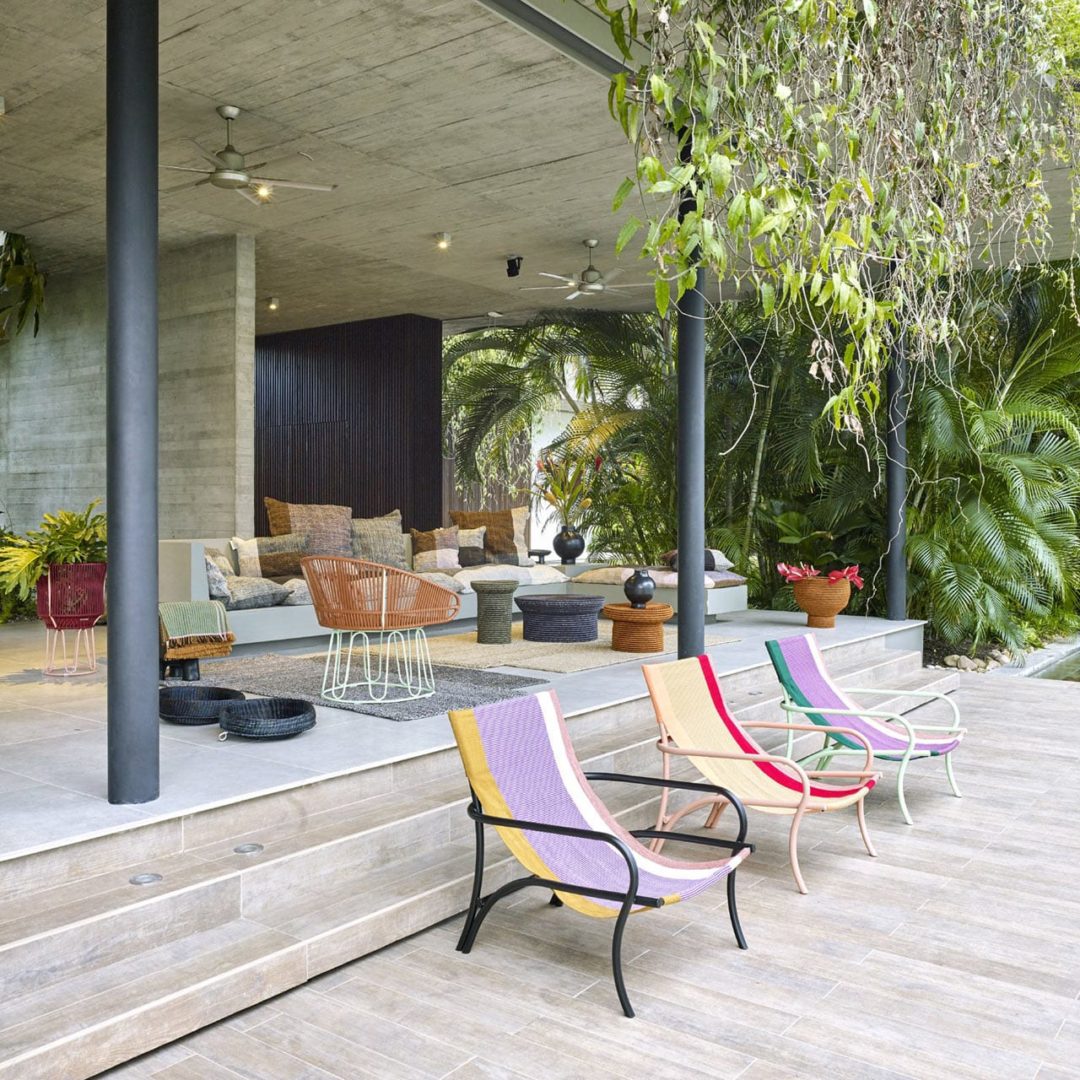 "Natural colors and ethnic designs represent the pure joy in life – so Maraca is a real eye catcher," ames shared on its website. "The chair is made of 100% wool and tubular steel, and it comes in three different color variations."
The low-slung lounge chairs are especially perfect poolside, on sunny patios, and in cozy dining areas around an outdoor fire pit.
Another seating standout in the collaboration is the Herkner-designed Circo dining line, a series of chair designs and side tables that are handcrafted with powder-coated steel and leather straps that withstand the weather.
In addition to the Maraca and Circo chairs, Herkner has also created ten colors of artisanal Nobsa rugs – stunning textiles which are made from handwoven wool, and feature an elongated center section that makes the floor coverings look color-blocked and multi-layered.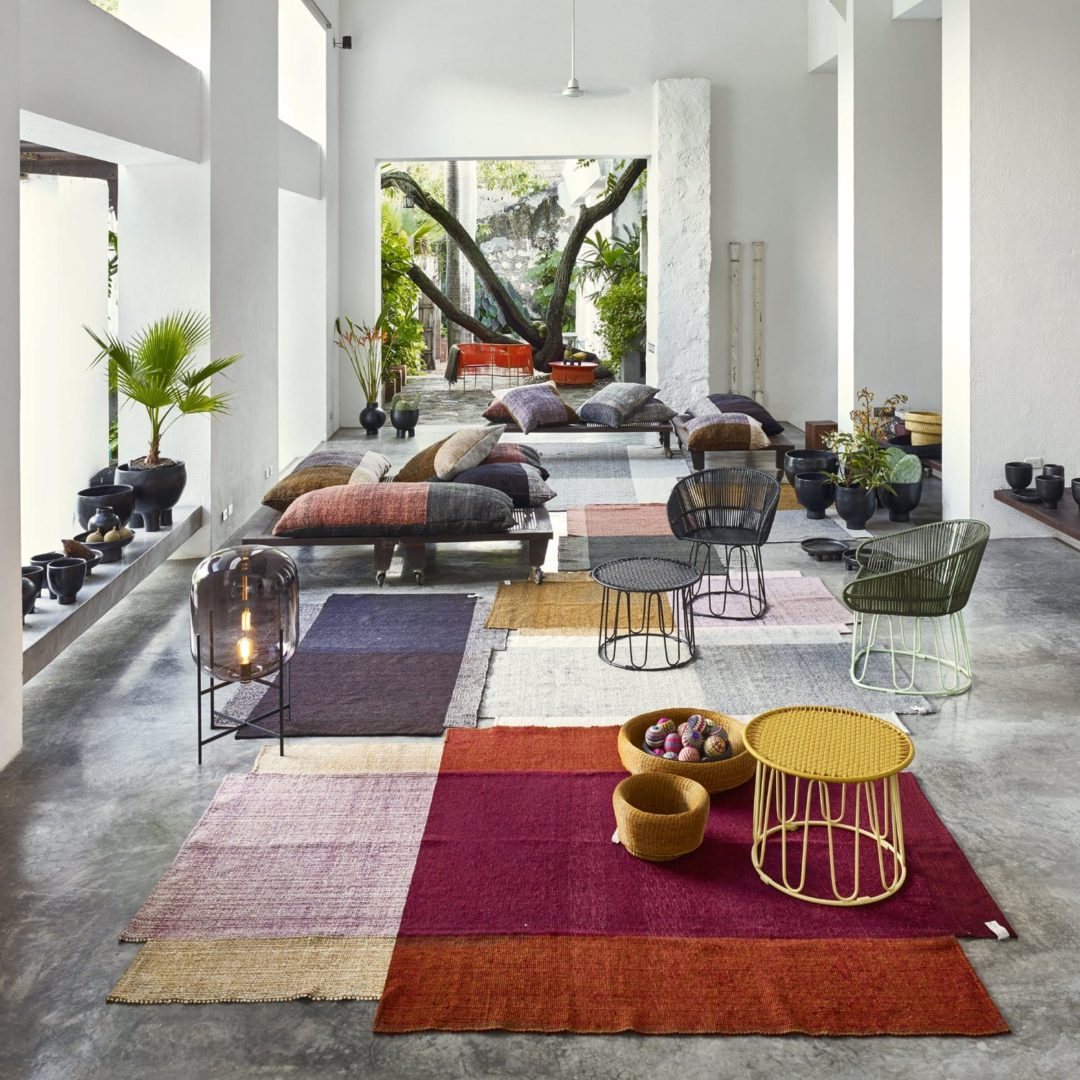 "The designer was inspired by the patterns of the plastic bags, in which Colombian farmers carry their potatoes," ames shared about the Nobsa rug line on its website. "The choice of colors and the technique of weaving in different directions lend the rugs their special look."
Together, all of these pieces add unmatched color and comfortable livability to an inviting outdoor space.