First, Behr Paints released its comprehensive color trends palette that it believes will be impactful in the new decade ahead.
Now, Behr has unveiled its official Color of the Year 2020: Back to Nature S340-4.  A pale yellow-based meadow green, Back to Nature signals a return to all things natural in 2020 – and beyond.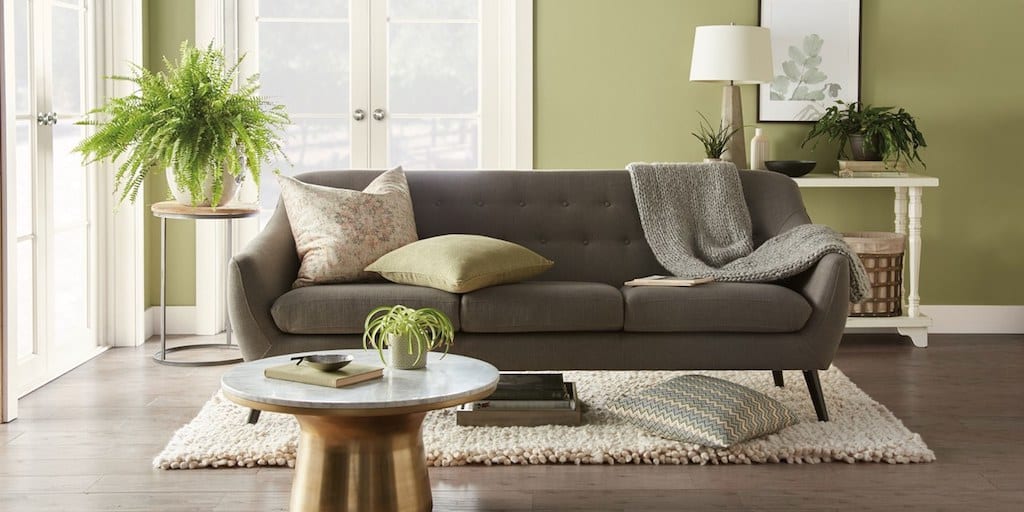 "As we enter the next decade, we strive for vibrancy in life and shape it how we choose," Behr announced on its website. "As nature's favorite color, Back to Nature is a restorative and revitalizing green hue that engages the senses and pairs well with other colors both inside and outside your home."
Last year's Behr color pick was a bolder, mid-tone blue called Blueprint. So how did Back to Nature snag the Color of the prestigious Year 2020 title? According to the brand, it represents where we're collectively headed – and where we ultimately aspire to be.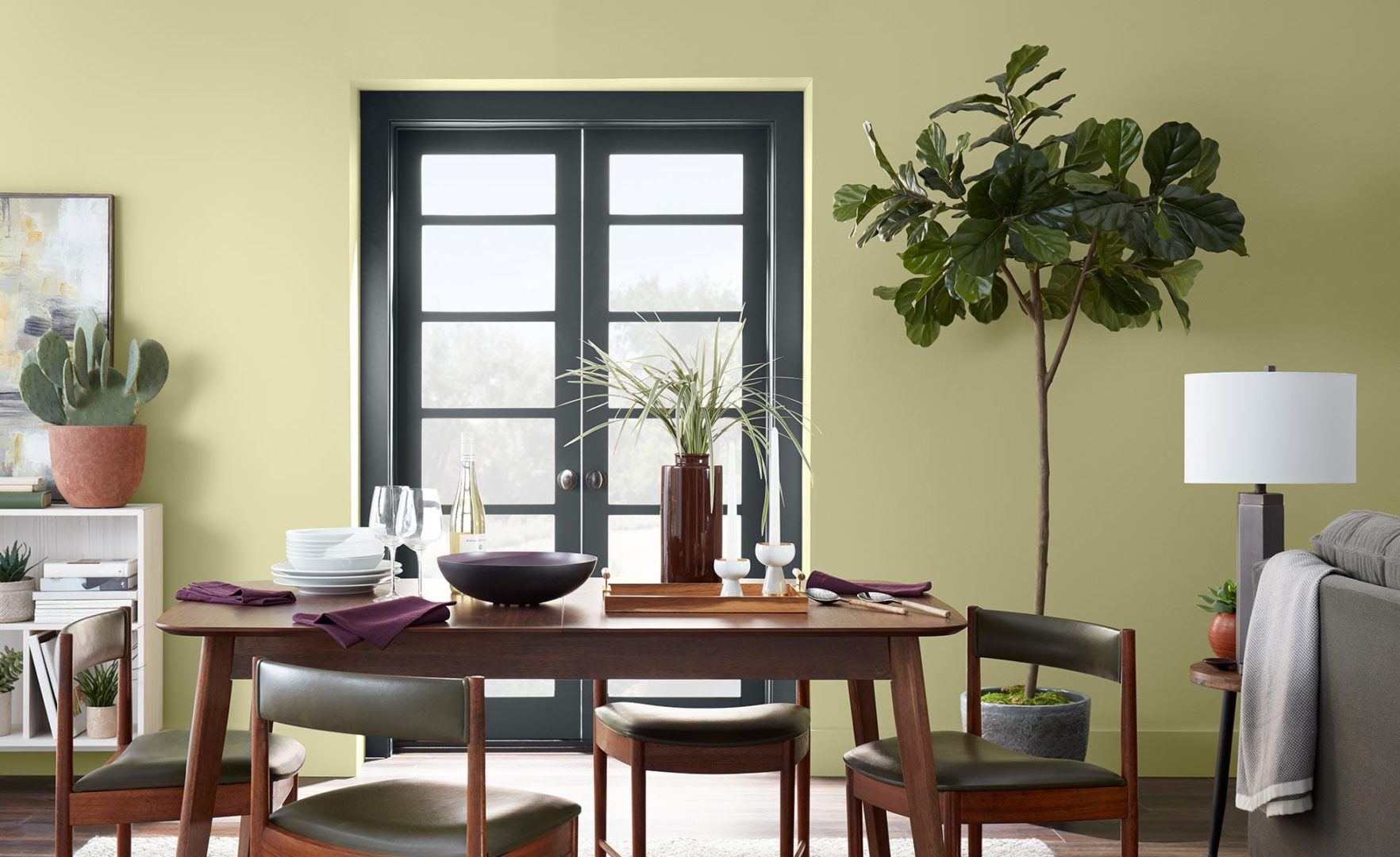 "We look at green as being nature's favorite color," Erika Woelfel, vice president of color and creative services at Behr, said in a statement. "It takes us to a place that feels effortless, like a hike in the woods or a walk on the beach, and it's a color that signifies life and mortality. We think that at the rise of a new decade—it's a really important color to consider."
At an industry event announcing the color selection, Woelfel explained that this shade, "nature's neutral," can be about finding balance, promoting tranquility, reconnecting with the great outdoors, and more.
"Getting out there in nature also is known to have a huge impact, a positive impact, on our health and wellbeing," Woelfel said. "It also has been shown to improve creativity, boost memory, improve your problem-solving skills."
To see more applications of Back to Nature, be sure to check out our complete color trend lookbook here.
Curious to see what other paint companies and interior design brands will name as their own Color of the Year 2020 picks? Stay tuned to House Tipster Industry, where we'll be bringing you the latest color news and trends as it happens.