Every 30 days, Sherwin-Williams names a trending paint Color of the Month pick. The May 2020 hue is a dusty blue neutral.
This month, the paint brand is highlighting Stardew, SW 9138 (221-C3) as an emerging trend.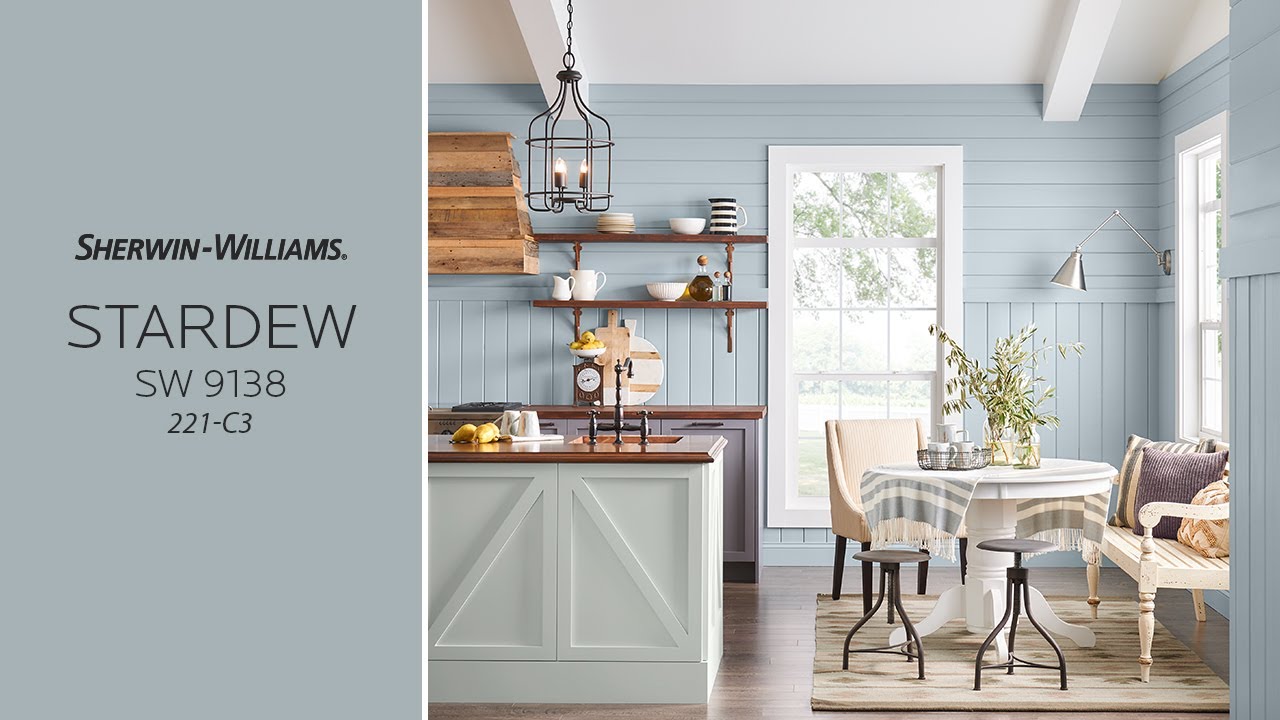 "The great thing about Stardew is that it's really versatile: it's almost like a boat that can carry color along with it," said Sherwin-Williams Director of Color Marketing, Sue Wadden. "It's really light, it's really airy, it's really atmospheric, but it can kind of recede into the background and it doesn't have to sit center stage."
"It can be used virtually anywhere, whether it's a restive space like a bedroom, or a kitchen and bath environment," Wadden added. "You can pair it with navy or timeless neutrals for a really classic look, or brighten it up with a citrus green and yellow, and even red, for a bold mid-century vibe."
So which specific complementary colors does the brand recommend with the refreshing blue-gray Stardew this season?
"Combine it with Eider White SW 7014, Caviar SW 6990, Beige Intenso SW 9096 and Rock Candy SW 6231 for effortless charm," Sherwin-Williams shared about the shade.
Want to see even more helpful color trend reporting from Sherwin-Williams? Check out the brand's full Colormix Forecast for 2020 here.
To see more from the Sherwin-Williams May 2020 Color of the Month, Stardew, be sure check out the brand's latest video below. You'll see the shade at work in many applications throughout the home!
For more color styling tips featuring Stardew, be sure to check out Sherwin-Williams' video from Director of Color Marketing, Sue Wadden.