Michael K. Chen's Architecture Studio based in NYC, recently completed a stunning children's library project for the Concourse House.
The Concourse House, a shelter serving young children and women in the Bronx, provides residents a safe space where they have the support necessary to transition into permanent housing. The library is the shelter's newest educational component meant to give the youngest residents a dedicated area to read, learn, and participate in group activities.
MKCA's design team used an underutilized mezzanine area with a vaulted ceiling for this colorful library project. Custom shelves, comfortable seating, and color-coordinated accents round out the multipurpose space,  all of which were contributed by area designers and fabricators.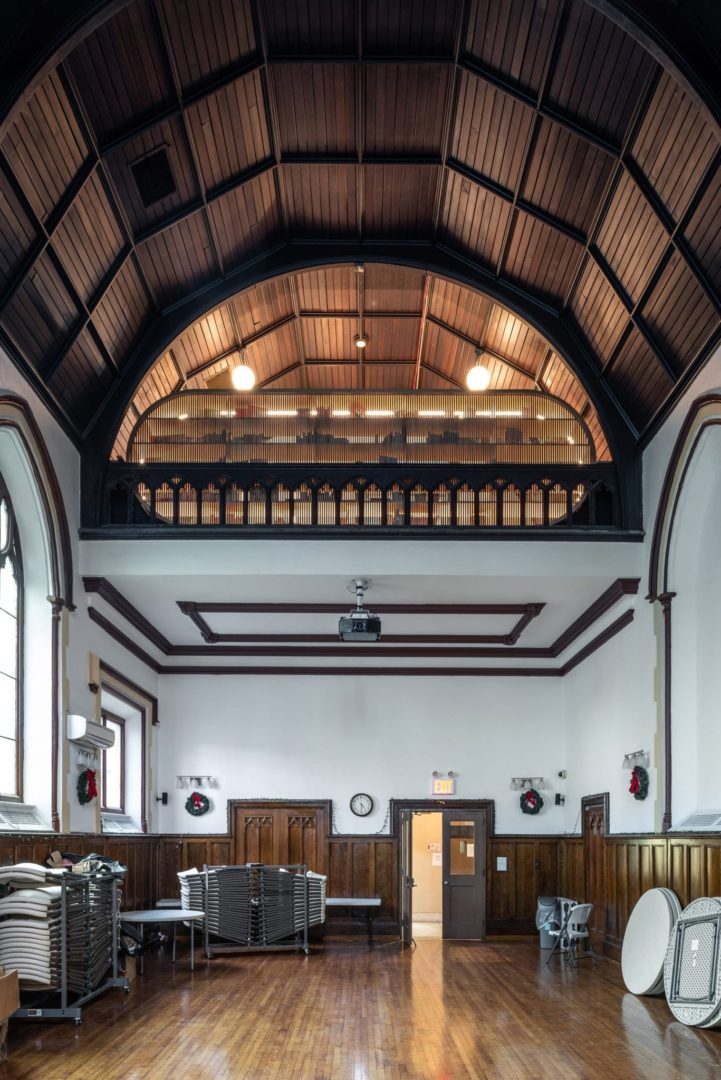 The pro bono project was made possible due to MKCA's efforts, along with the financial support of generous donors, and a donation of 1,200 books from Sisters Uptown Bookstore.
"The love of books and of reading is something that defined my own childhood, and that of everyone on our team. The space for imagination and for reflection that books afford is such a gift, especially for kids who don't currently have a permanent home, or might not have a space of their own. It's a privilege to work with Concourse House to make the library a reality for such a deserving group of children," said MKCA founder Michael Chen.
Photography by Alan Tansey