Some of the hottest – and most enduring– social media trends involve artistic pop-up installations where guests can snap Instagram-worthy photos in front of elaborate displays.
But with The Elepop NYC, a new art experience that is opening up in downtown Manhattan this weekend, the story goes beyond your basic photo opp. In fact, this interactive event focuses on elephant conservation, appreciation, and education – and visitors' tagged photo posts online just keep spreading the word about the impactful designs.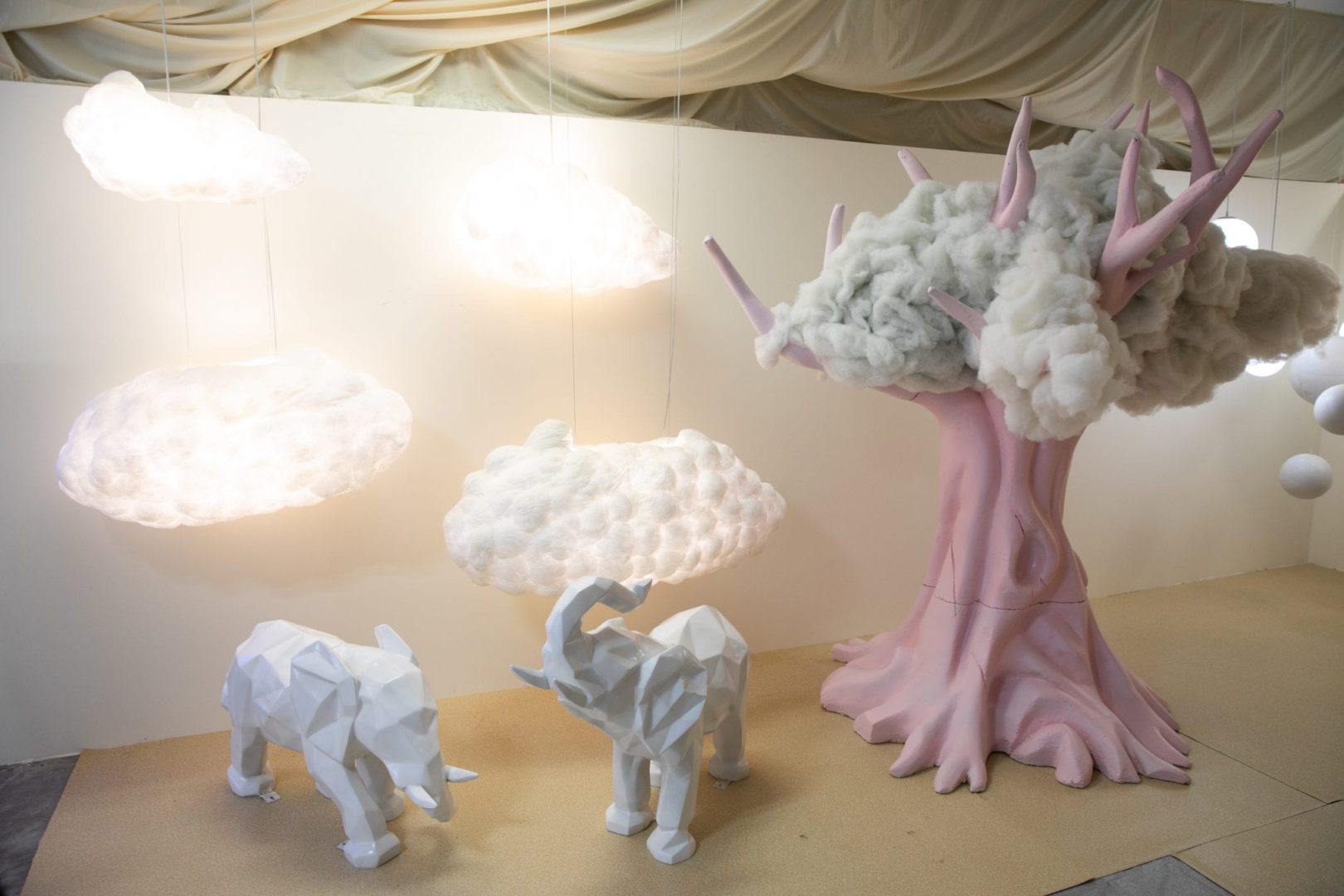 The House Tipster Industry team was able to take a first look around the elephant-themed space at an early press preview yesterday morning, where we spoke exclusively with experienced installation artist and The Elepop NYC co-founder Song Zhao.
"I think it's a really great cause to use the pop-up to attract the public and embed a more social responsibility message," Song shared. "Everyone's talking about influencing others, and we want people to become a micro-influencer that influences their surrounding friends and family with this core idea."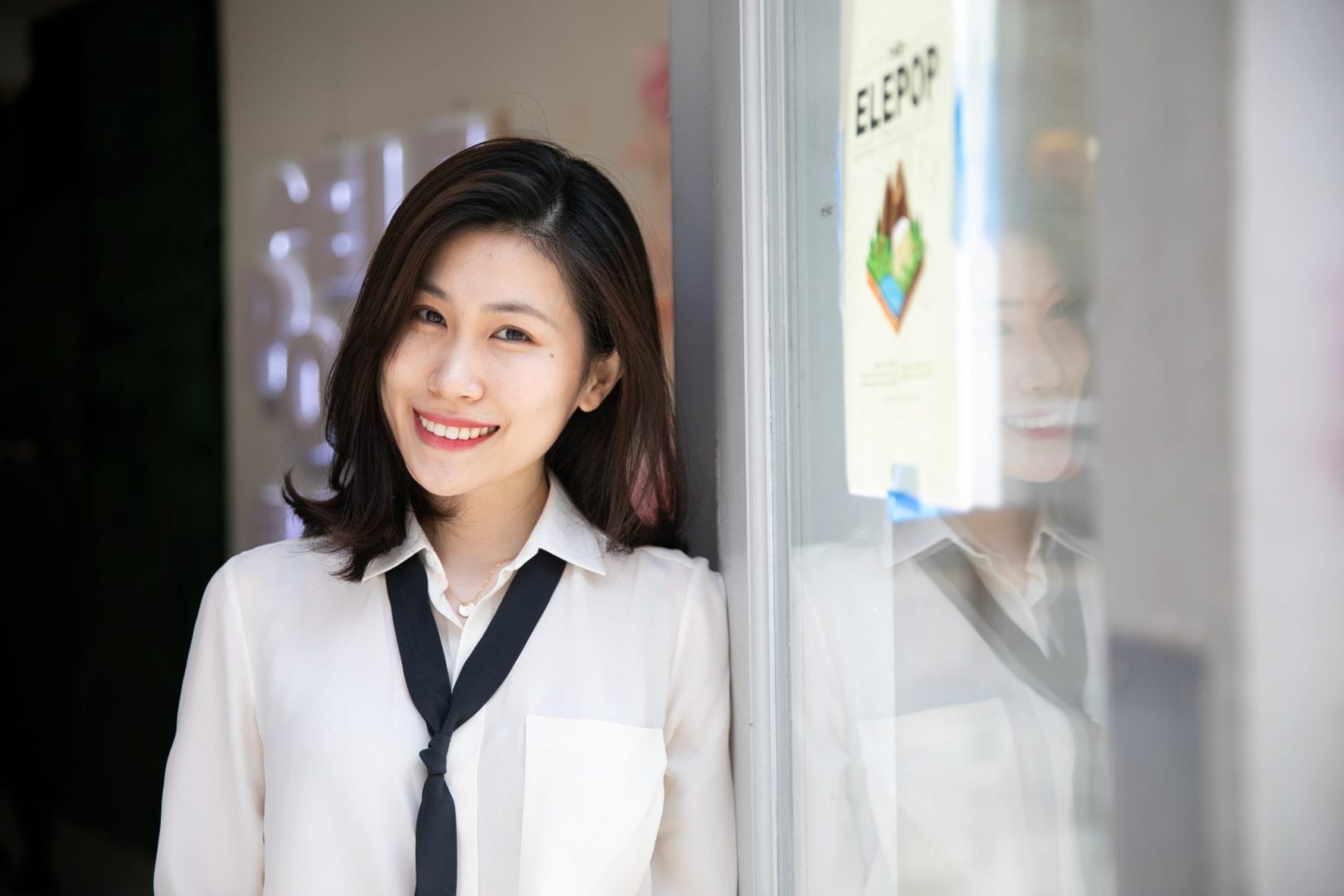 The creator explained that it was important to her to design a space in partnership with World Animal Protection, an organization that works to promote animal welfare and stand up against animal cruelty around the globe. Ten percent of ticket sales from the art museum go back to funding the organization's global preservation efforts.
To bring this colorful installation to life, Elepop has partnered with MagicLamp Art Lab, a multimedia interactive art technology development and creation company that has worked on numerous installations.
Fabric flowers, puffy cloud wall hangings, fuzzy elephant trunks, sculpted pastel-colored trees, Dalí-inspired warped clocks, and a grand, striking yellow cage fill the space and grab your attention right away.
The larger-than-life pieces in the collection, crafted with a mix of statement-making materials, all work together to raise awareness about issues like animal welfare efforts, the black market ivory trade, animal-centric tourism, and how elephants' lives impact our daily ecosystem.
"Our team did this with plastic installation sculptures, fiberglass, and metals," Song explained.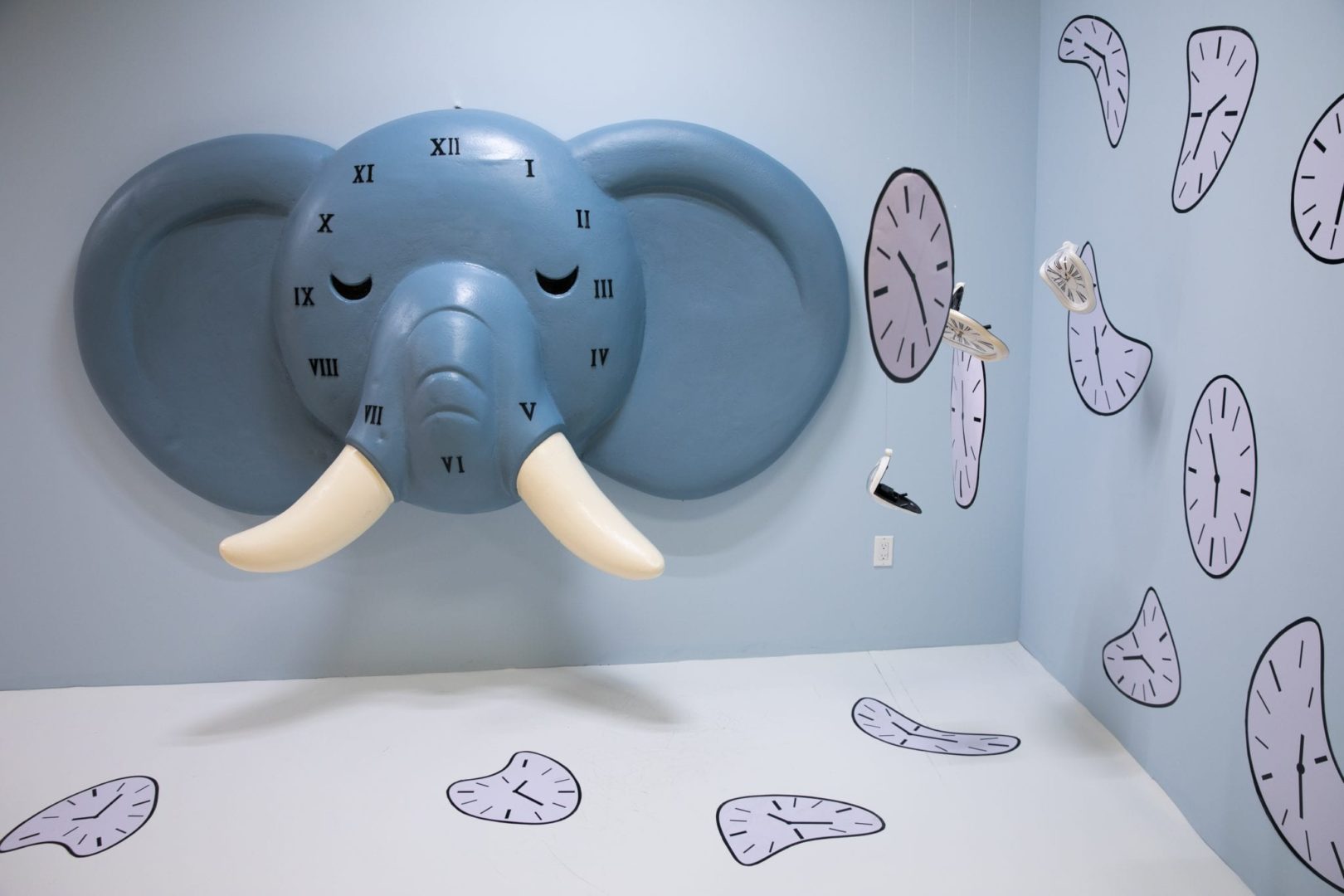 The Elepop NYC experience will be open from April 27 to July 25, 2019. You can visit the daily pop-up event at 321 Canal Street, or stay tuned for the event to reach other cities throughout the country. The creators are working on stops in Washington, D.C., Miami, and Los Angeles before eventually heading back to Shanghai.