Hammerton American Artisan Craft Lighting may have humble roots, but the Salt Lake City-based company has exploded onto the scene in recent years. Blending traditional design and manufacturing techniques with contemporary styles, Hammerton brings the best of both worlds to the design industry.
House Tipster Industry spoke with John Howard and Nancy Shott of Hammerton during the Spring 2019 High Point Market. The brand's Market showroom featured a beautiful and vast array of the brand's US-made lighting in styles to meet virtually every consumer's need.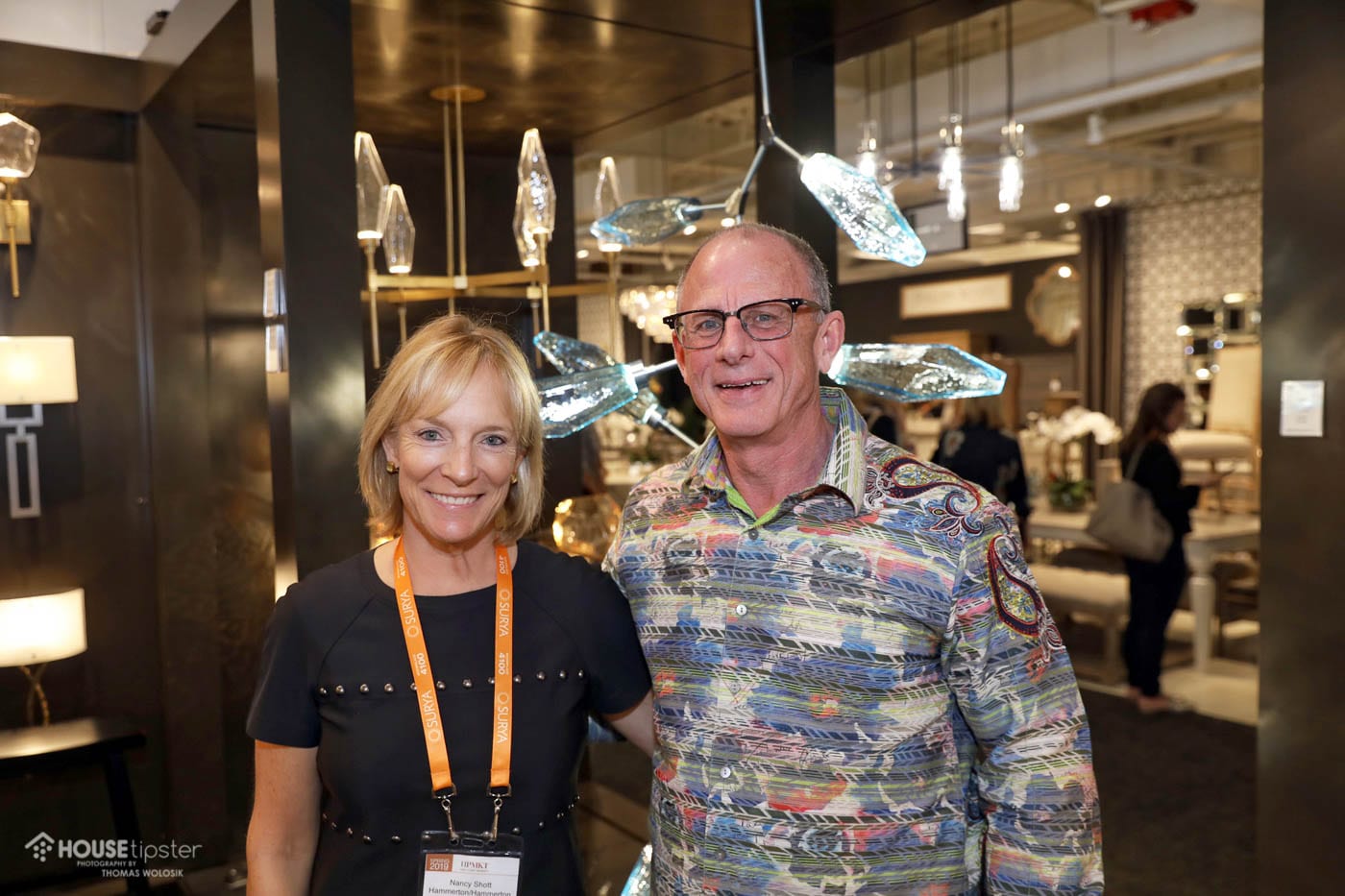 "We blow a ton of glass a week, and we have an enormous amount of capabilities," Howard told the House Tipster team.
In fact, nearly 15% of the company's workforce are industrial designers and engineers, meaning they have the knowledge and capacity to focus their attention on custom lighting projects and intricate design work.
Whether choosing custom or premade models, Hammerton ensures consumers get the best quality product available in the marketplace. Take the Element Chandelier, one of Hammerton's signature custom pieces and a stunning example of the brand's creativity.
"Element is an exploration of symmetry and asymmetry," Shott explained. Each glass pod is created symmetrically but is arranged in an asymmetric way to fool the eye. Eye-catching and extravagant: Element is the ultimate statement fixture.
Hammerton's Outdoor Collection is another showstopper.
The designs are on-trend, and the materials are made to stand the test of time. AAMA 2604, a premier powder coat covering, ensures the finish remains regardless of weather conditions. If that weren't enough, the entire Outdoor Collection comes with a lifetime finish guarantee.
The Gem Collection, Hammerton's bestselling design, is another unique line in that offers hand-blown glass in gem shapes perfect for kitchen and dining areas.
Going above and beyond is par for the course at Hammerton. For example, many of their blown glass designs feature LED chips versus a traditional bulb to ensure the focus is on the glass and not the light.
Hammerton's optic blown glass models are mouth-blown and available in three different shapes, whereas the kiln-made glass is often used for sconce shades and pendants.
When it comes to high-end lighting, no one aces the execution quite like Hammerton.
To hear more from our conversation with Nancy Shott and John Howard, make sure to catch the recap of our High Point Market live stream video with the duo in the Facebook post below.