B.A. Torrey founder, interior designer Andrew Torrey, is thrilled to be participating in this year's 46th Annual Kips Bay Decorator Show House. This luxurious event, running throughout the month of May in central Manhattan, is not only a moment to showcase some of his latest cutting-edge design ideas, but it also benefits the Kips Bay Boys & Girls Club's after-school programs.
House Tipster had the great opportunity to catch up with the designer at the event's VIP unveiling evening, where we learned all about the artist's work and his impressive commitment to the craft.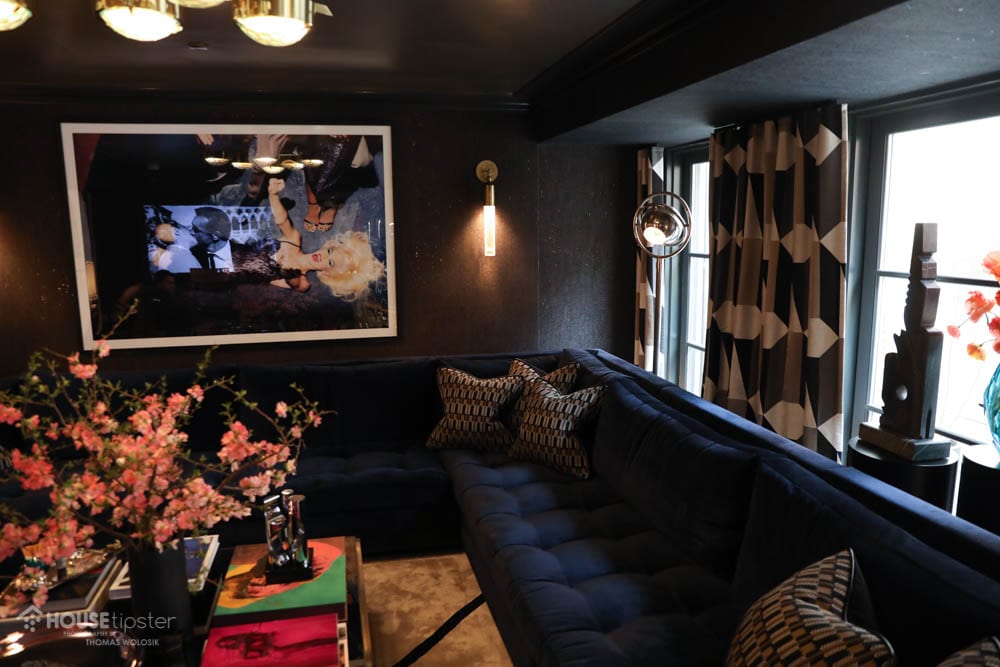 "Being involved with Kips Bay is so incredible, not only do you get to be surrounded by some of the best designers and people working in this industry at all levels of expertise, but you also get to do something for a really great cause, and raise money for kids," he tells us exclusively about his involvement. "It's great for all of us because we get to showcase our skill and our passion, but to be able to raise money for kids and do something nice is really incredible."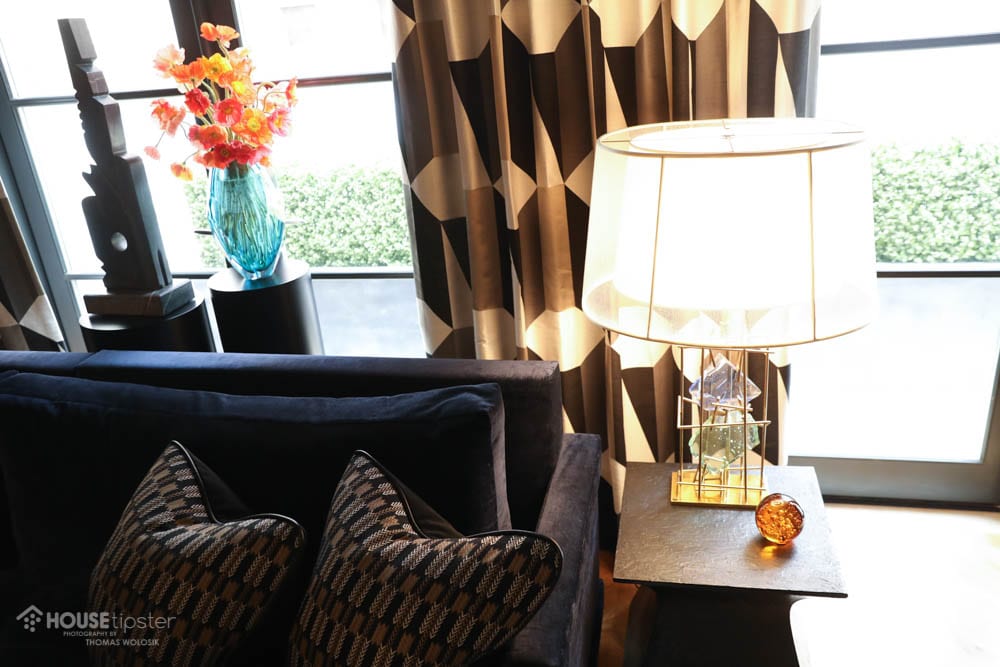 Torrey's own specific room for the 2018 Show House is titled "The Afterparty," and it is all about celebration – and appreciating all of the finer things in life. To create the space, he revamped a den area in the event space's New York City brownstone that now serves as a party host's dream entertaining room.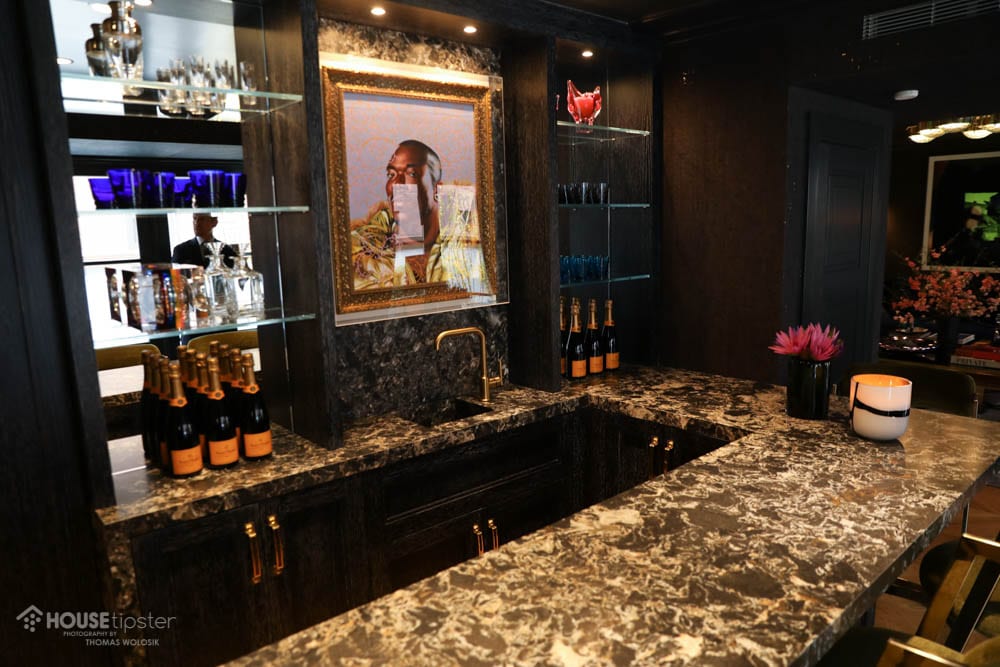 The room is "supposed to be very specific to a decadent, indulgent lifestyle, surrounded by beautiful art, beautiful things, best quality, very luxurious finishes, high quality construction and material. But also not precious," the designer tells us. "The stone is very strong, everything is very muscular. Everything has a real sense of strength to it as well. Frankly, the millwork and the stonework, I think doing this extra effort and putting this kind of custom finish into this room is something that really stands out."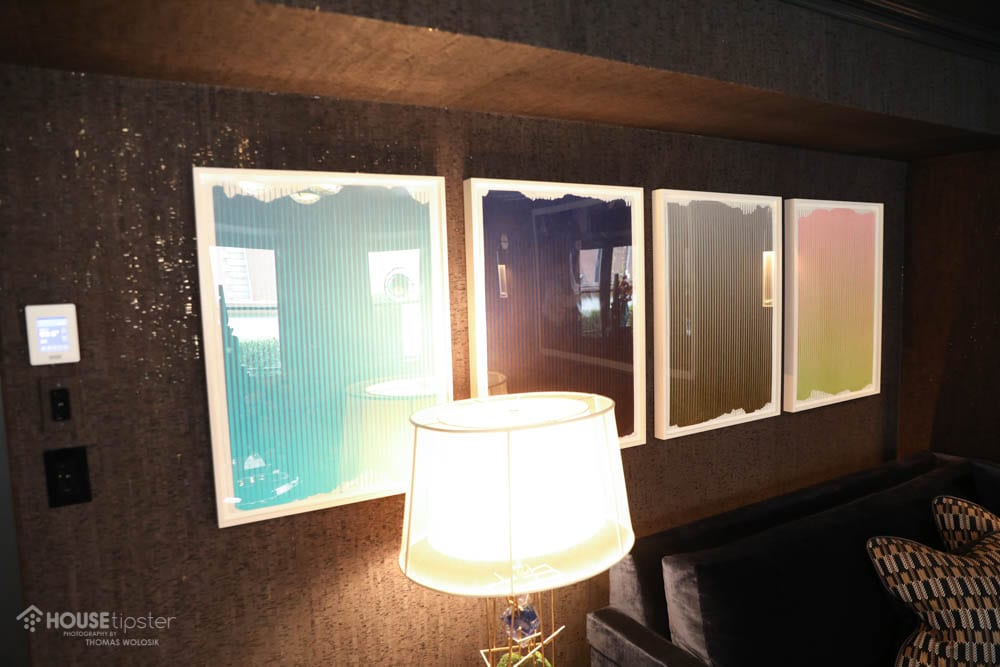 These weighted elements are perfectly balanced with pops of bright color, interesting light fixtures, and sculptural pieces placed throughout the room. B.A. Torrey's space features striking works by artists like Kehinde Wiley, Charles Lutz, Andrew Brischler, Ellen von Unwerth, and Maynard Morrow. When we asked the designer to name his top three favorite features of the room, he had to give the art-driven room a shout out.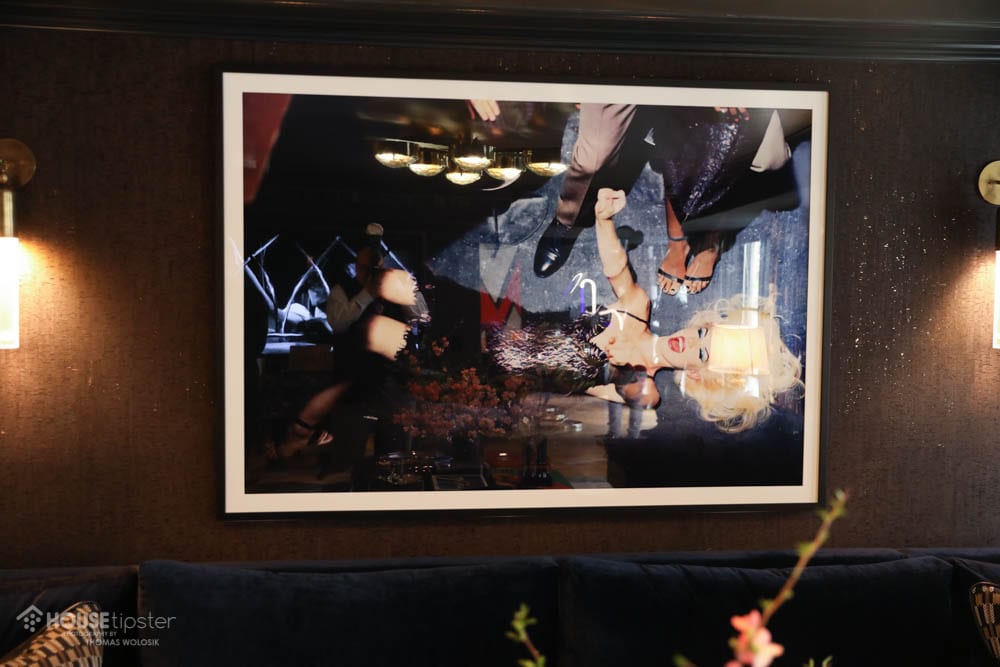 "To me, the strongest elements of this room are the large sectional sofa, which I custom-designed and had built for the space; the cork wall covering, which shimmers at night and has a gold foil backing; and the artwork, the artwork really speaks for itself," he says.
Tipster TV has released the full video coverage from our special interview, be sure to check it out below.