If you're all about neon color, fun geometrical shapes, and 1980s pop culture, then you are going to be floored by Sasha Bikoff's latest design experience. The interior designer is the mastermind behind the show-stopping and electrifying stairwell at this year's 46th Annual Kips Bay Decorator Show House, a stylish event in New York City that benefits the Kips Bay Boys & Girls Club's after-school programs.
House Tipster was on the scene for the 2018 Show House's VIP unveiling, and guests couldn't help but marvel at the dizzying array of vibrant rainbow colors, sparkling textures, and shapes composing Bikoff's spiral staircase. That is exactly the effect she hoped to accomplish in the first place.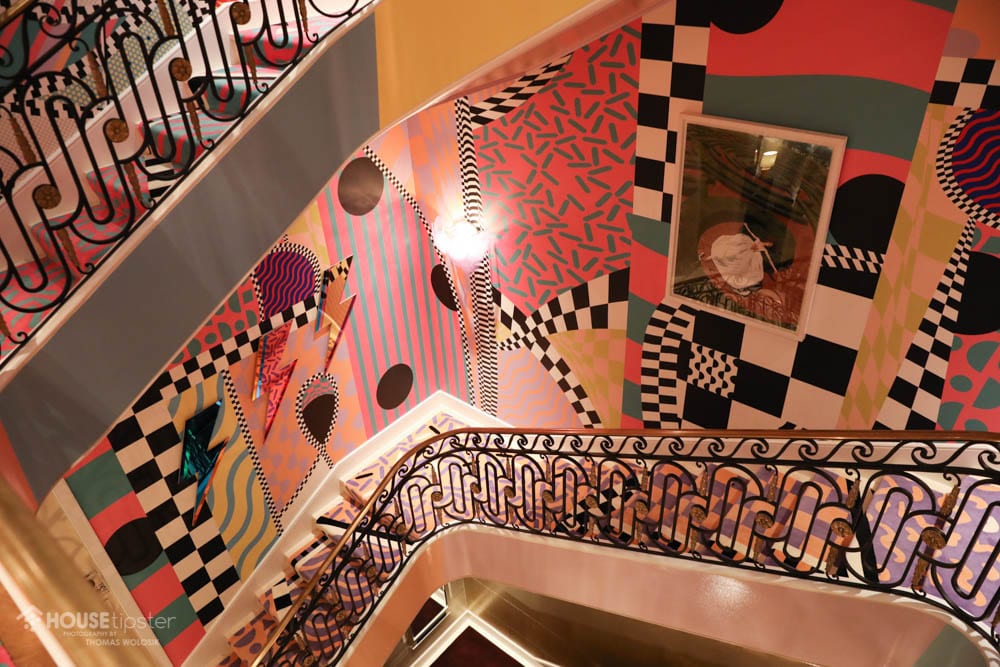 "It's really important for me to design an experience and a vibe for people that walk through," the designer tells us as she showcases her space.
The stairwell features eye-catching details at every turn, from zig zag elements, colorful custom carpeting, painted murals, vintage light fixtures, and Polaroid photos of top 80s supermodels and music acts adoring the walls and mirrors. Everywhere you looked, there was a fun reference or recognizable feature that brought back whimsical memories.
"This staircase was inspired by the 1980s Italian Memphis Milano movement, and its color palette is inspired by 1980s Miami Art Deco revival," she explains. "It was really important for me in this space to create a sense of creativity and inspire the kids of Kips Bay. So I really wanted to keep it fun, young, bright, and exciting for all of them."
Sasha Bikoff knows all about the charity programs that the Kips Bay Boys & Girls club does for over 10,000 children around the Bronx, and wants to ignite these students' creativity through her work.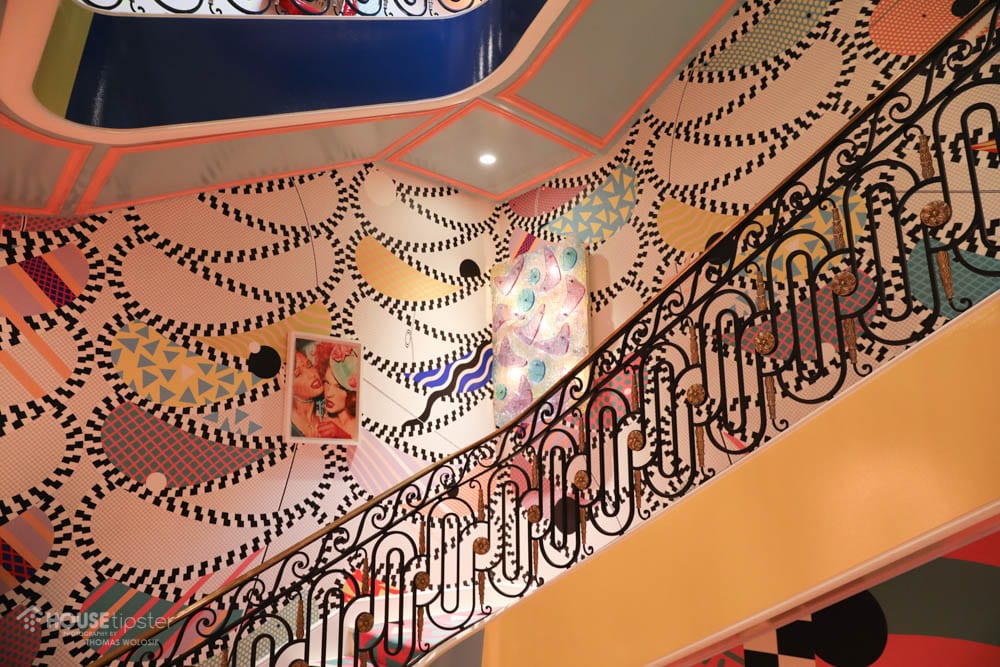 "I've spent a lot of time with the kids, and I noticed that they were very interested in dance, art, and music. I wanted to translate that into my stairs, which is why I moved toward the Memphis Movement, which I feel like has a lot of references to music," she shares. "When I was designing the space, I saw myself dancing up the stairs, and all these graphics came to my head. It all turned into an explosion of color. My important mantra with design is to not have any design rules necessarily. But I really like to reference the past. So here, we're referencing the 80s, and to breathe fresh life and give a new take on older moments in design history."
You may be sitting back and marveling at the designer's impressive work, but also wondering how you would ever be able to incorporate such statement-making colors and shapes into your own home décor. Luckily, Bikoff has some advice for you.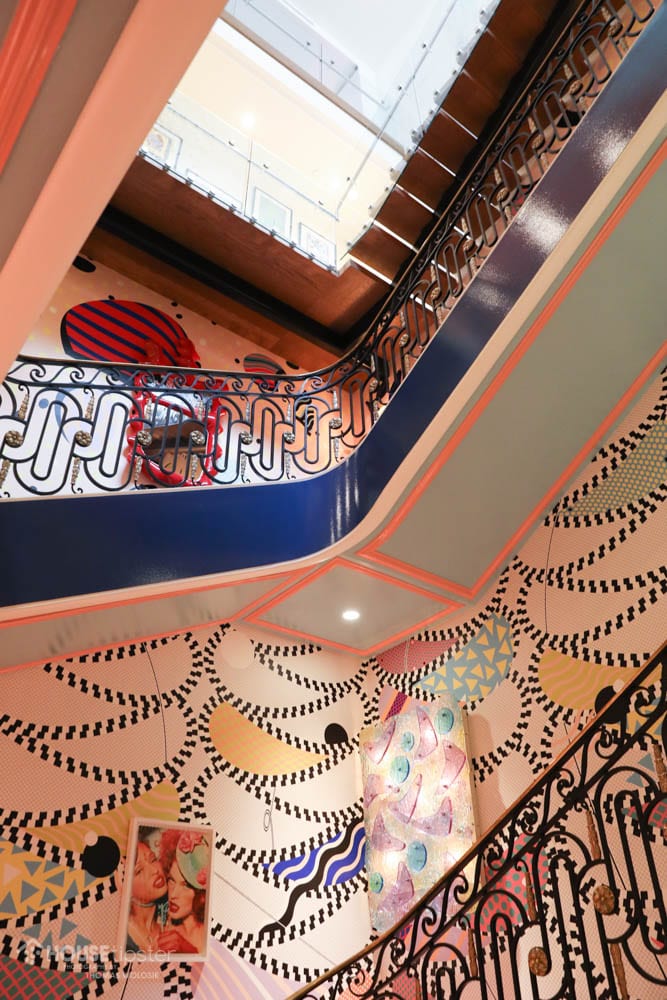 "I always tell people, if they're afraid to use color, they should really look into what their favorite colors are and be bold, be brave, and just go for it," she advises. "If your favorite color is purple, don't be afraid to paint your room purple. And don't be afraid to mix different colors together. I find that my favorite color combination is pink and green, but it's really, really important to be fearless with design, and if you take that approach you will create something super unique that you can call your own."
The designer's fearlessness is evident in this captivating stairway, and it was a wonderful transitional space for journeying throughout the other incredible rooms within this year's Kips Bay Decorator Show House.
Tipster TV has released the full video coverage from our special interview, be sure to check it out below.