What happens when you combine graphic pop art and the most luxurious of home furnishings? You get something truly original – like the colorful and creative new collaboration between furniture design brand POLaRT and Mexican artist Montiel.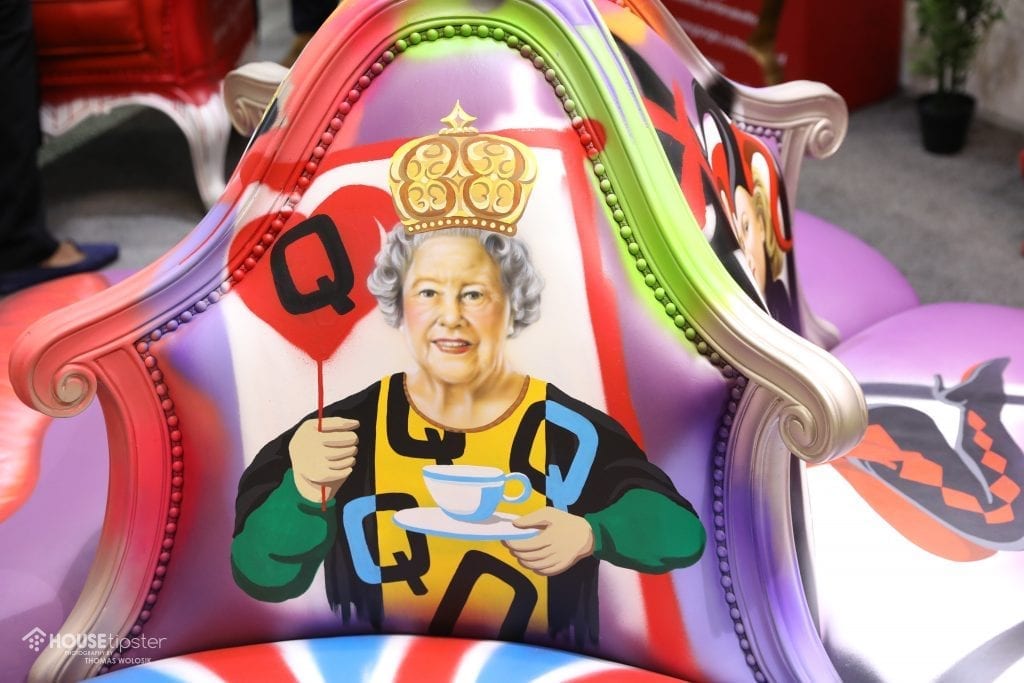 The latest customized, hand-painted designs from this artistic collaboration were on display at the Javits Center in New York City during this season's BDNY 2018 event. The combinations are just stunning.
This vibrant collection is all about juxtaposing modern art aesthetics with classic chair forms, bookshelves, standing clocks, and credenzas. Inspiration and innovation can be seen in each piece in the line – both through its form and decorative elements.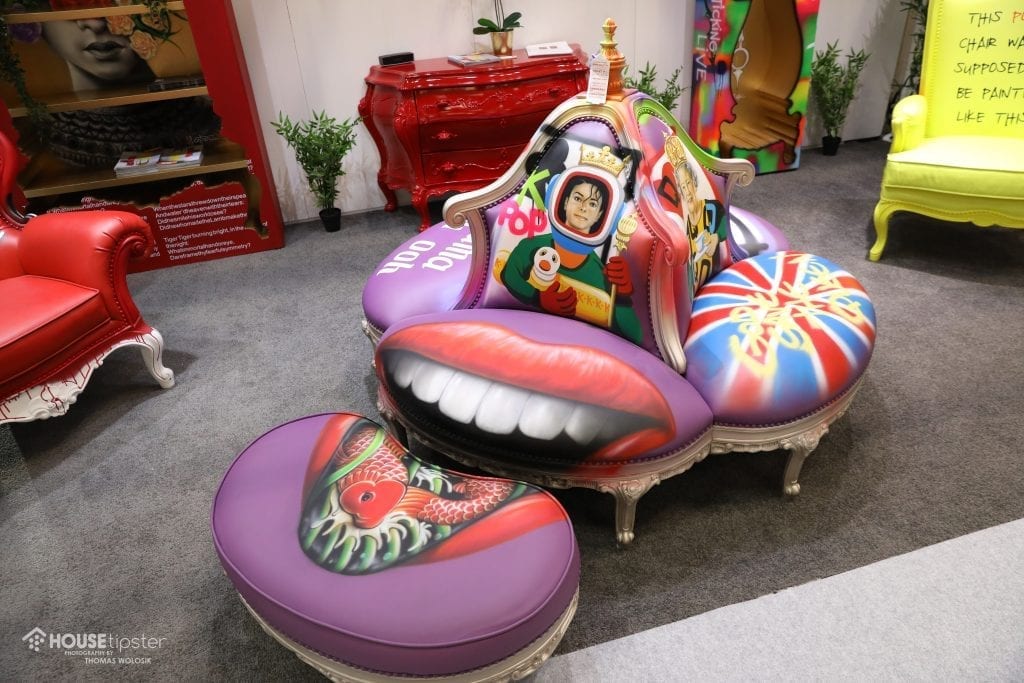 In one furniture piece called "Royal Semi-Flush," a trio of recognizable icons like Michael Jackson, Queen Elizabeth II, and Freddie Mercury can be seen depicted in bold graffiti art with playful nods to pop culture and music history.
This seating arrangement is composed of three ornately detailed chairs placed back-to-back in a circle. A coordinating ottoman at the foot of one cushioned chair finishes off the graphic art effect.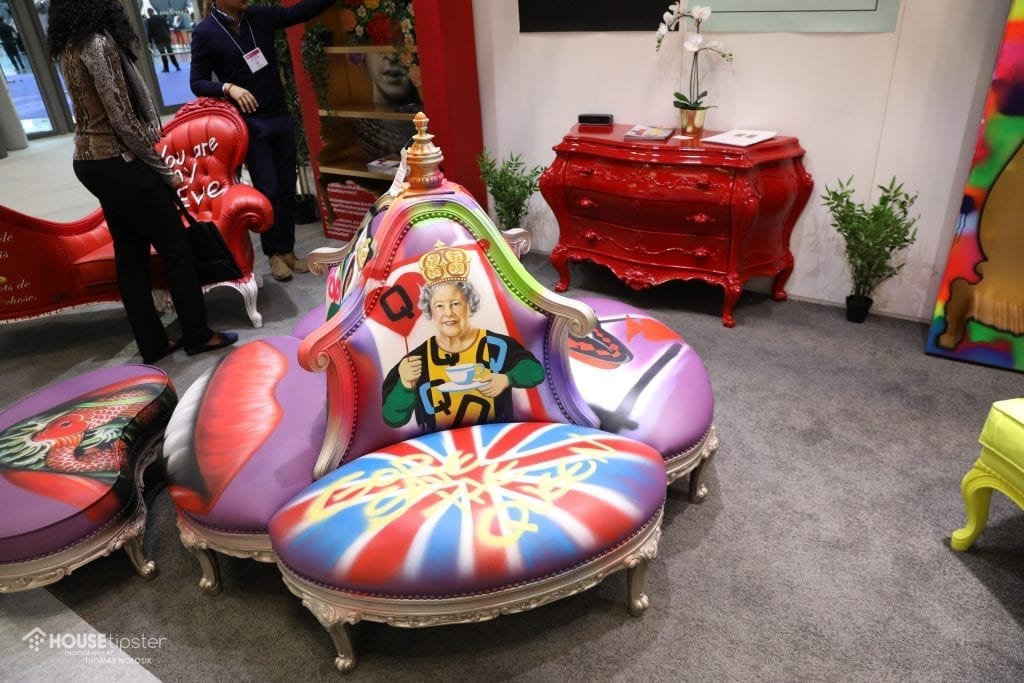 Classical art motifs and even some biblical scenes are explored through other pieces. A standout example is POLaRT and Montiel's "The Creation of Contempt."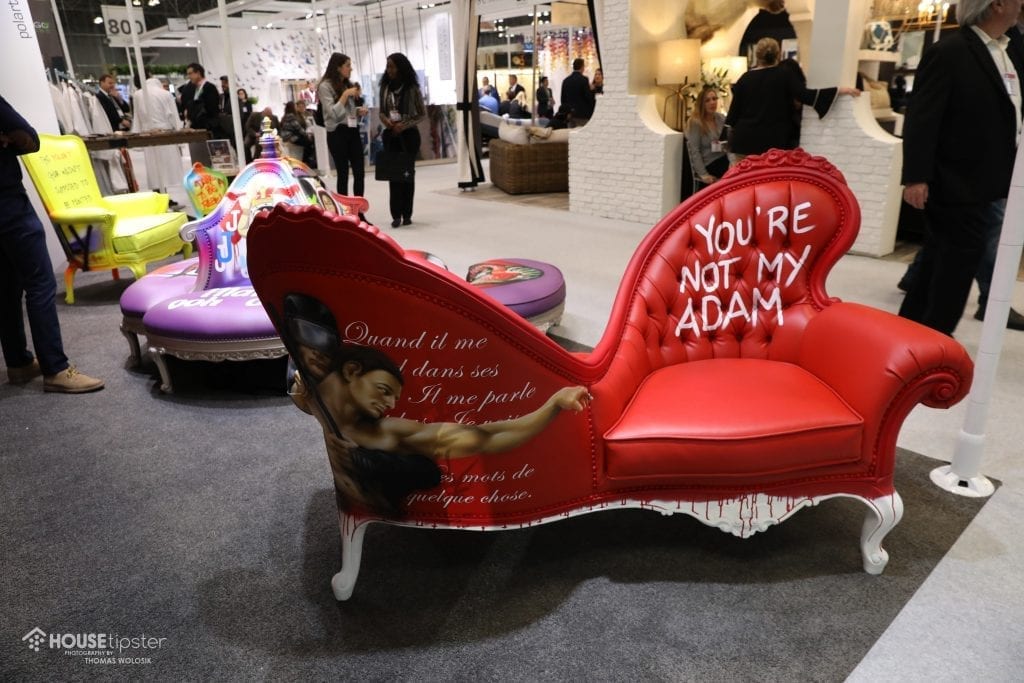 This unique item puts a fun spin on the popular idea of a cozy "love seat" sofa, by forcing conjoined seats to face away from one another.
As if the set-up isn't already killing the romance for you, the decorative detailing on the opposing sides of the chair backs read "You're Not My Adam," and "You're Not My Eve." Ouch!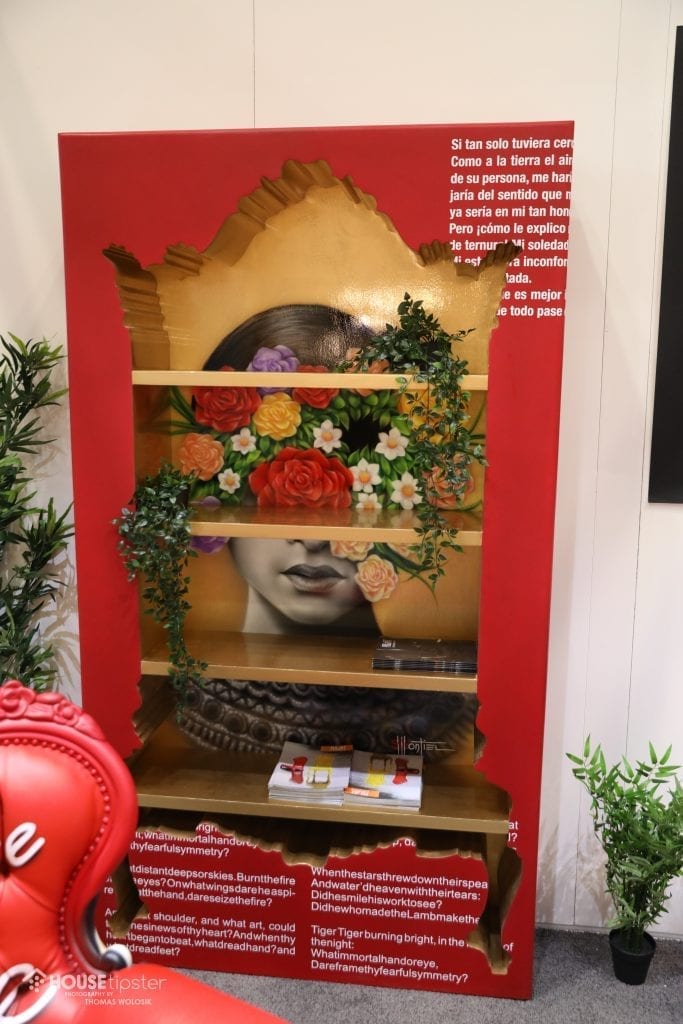 This collection also takes a self-reflexive approach, acknowledging what they imagine viewers are thinking when they take in the one-of-a-kind designs.
For example, you may wonder why one chair may be painted a solid neon lemon-lime shade. The striking piece, titled "Cash Only," is tagged with a graffiti line. It reads, "This POLaRT chair wasn't supposed to be painted like this."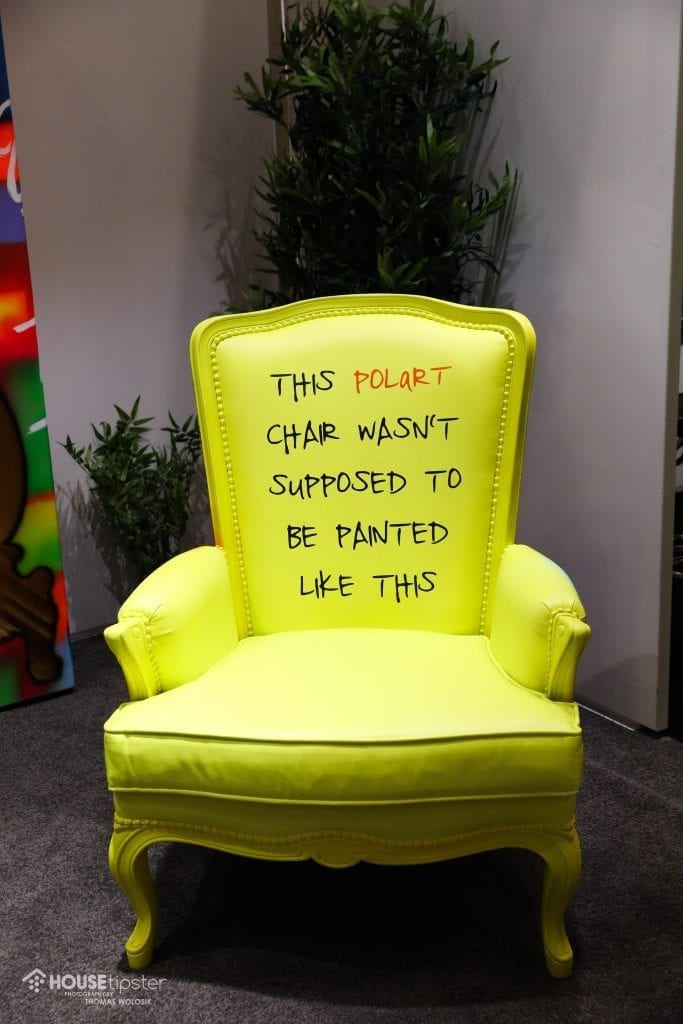 Of course, there is no apparent "mistake," here. But it is clever to imagine this special item as a leftover floor sample just waiting to be turned into a brilliant piece of art!