Interior designer Vanessa Deleon is proudly celebrating the launch of Art Deco, her bold new TileBar collaboration.
This latest collection is composed of graphic black and white marble tiles – created with Nero Marquina, White Carrara, and Thassos marble – with striking brass inlays that blend together a variety of inspirations.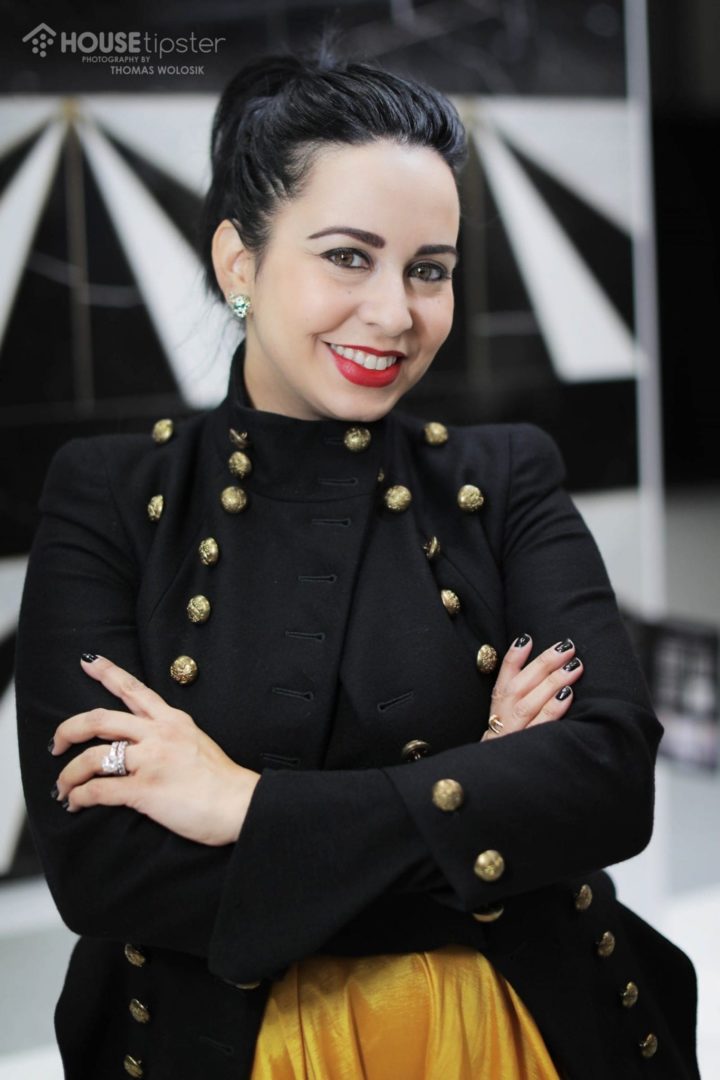 "It's a modern take on a classic look," Vanessa told House Tipster about the Art Deco series. "What's awesome about this [collection] is it's versatile. So you can use that one 24" x 24" pattern and change it in different directions to create an entirely different look. It's especially versatile for a designer who wants to put their spin on it."
Vanessa is inspired by a mix of international and historical influences for these designs.
"My inspiration is Art Deco with a Cuban flair. It's my heritage, but here I've played on the traditional black and white marble that you'll find in old buildings," she explained. "Geometric patterns have always been a thing for me, the innovation of mixing metals with the marble makes this really unique."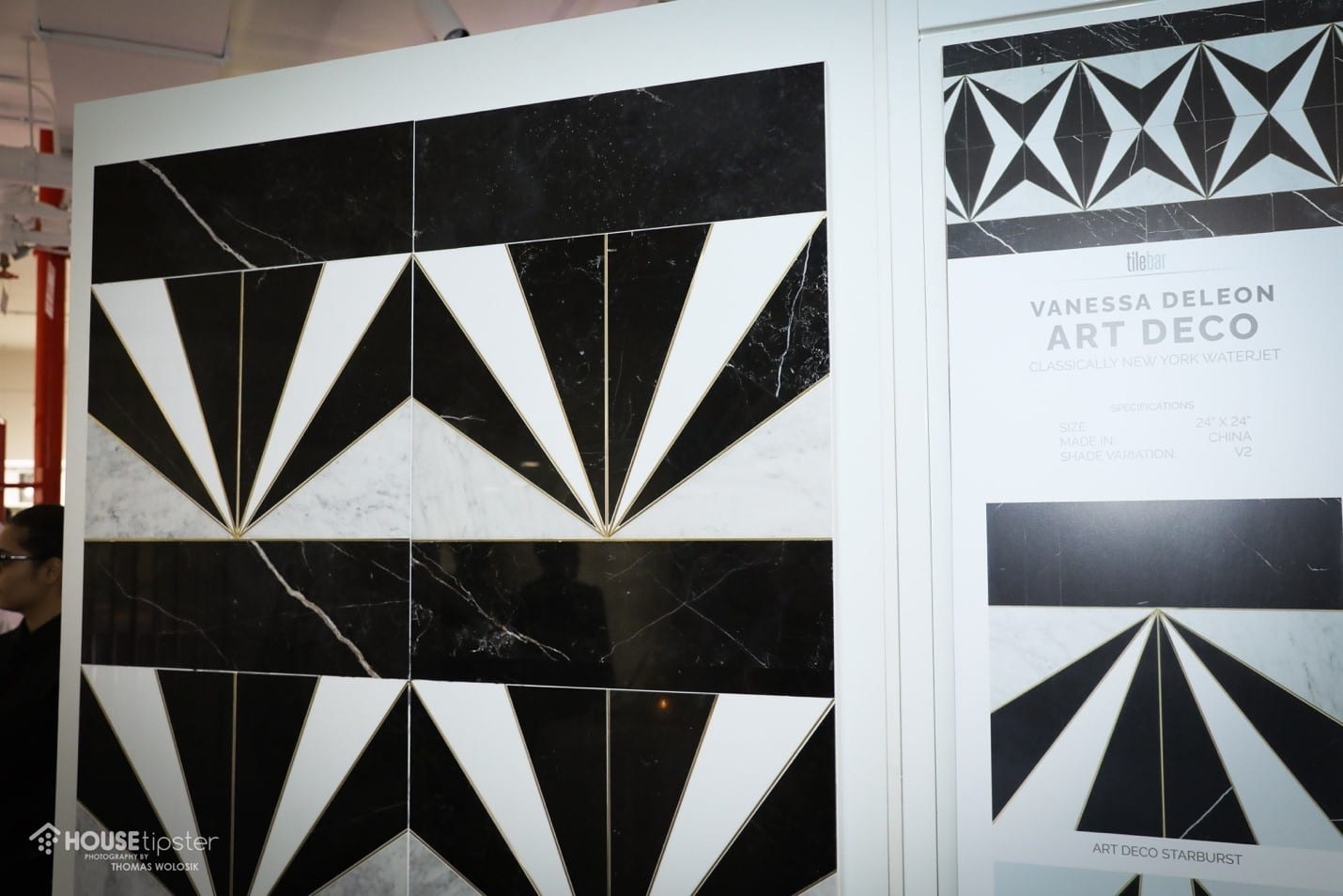 Of course, working in New York City also gives Vanessa plenty of design and color inspiration, especially when it comes to Art Deco historical influence. In her TileBar line, she is blending classic building design staples with freshly modern updates.
"I feel like black and white is a timeless installation no matter how you look at it," she said. "If you go to a Manhattan post-war walkup building, you're going to see black and white, and white tiles. I always like to keep safe but still edgy at the same time. That's why the mix of geometric design to it and the inlay of the brass makes it more updated."
When working with bold tiling – whether on a floor, on the walls, or as a room's focal point – there are so many ways to work in patterns and contrasting colors. Vanessa recommends embracing the drama of geometrical designs.
"Using this as a mixed pattern is a lot more dramatic, and that's where you see it more impactful. But you could use it as an accent," the designer said. "Graphic tiles look great in a full backsplash, or an entire wall, whether it's a kitchen, foyer, or even a nook. To keep it subtle throughout and have a highlighted pattern in a nook, that looks really interesting."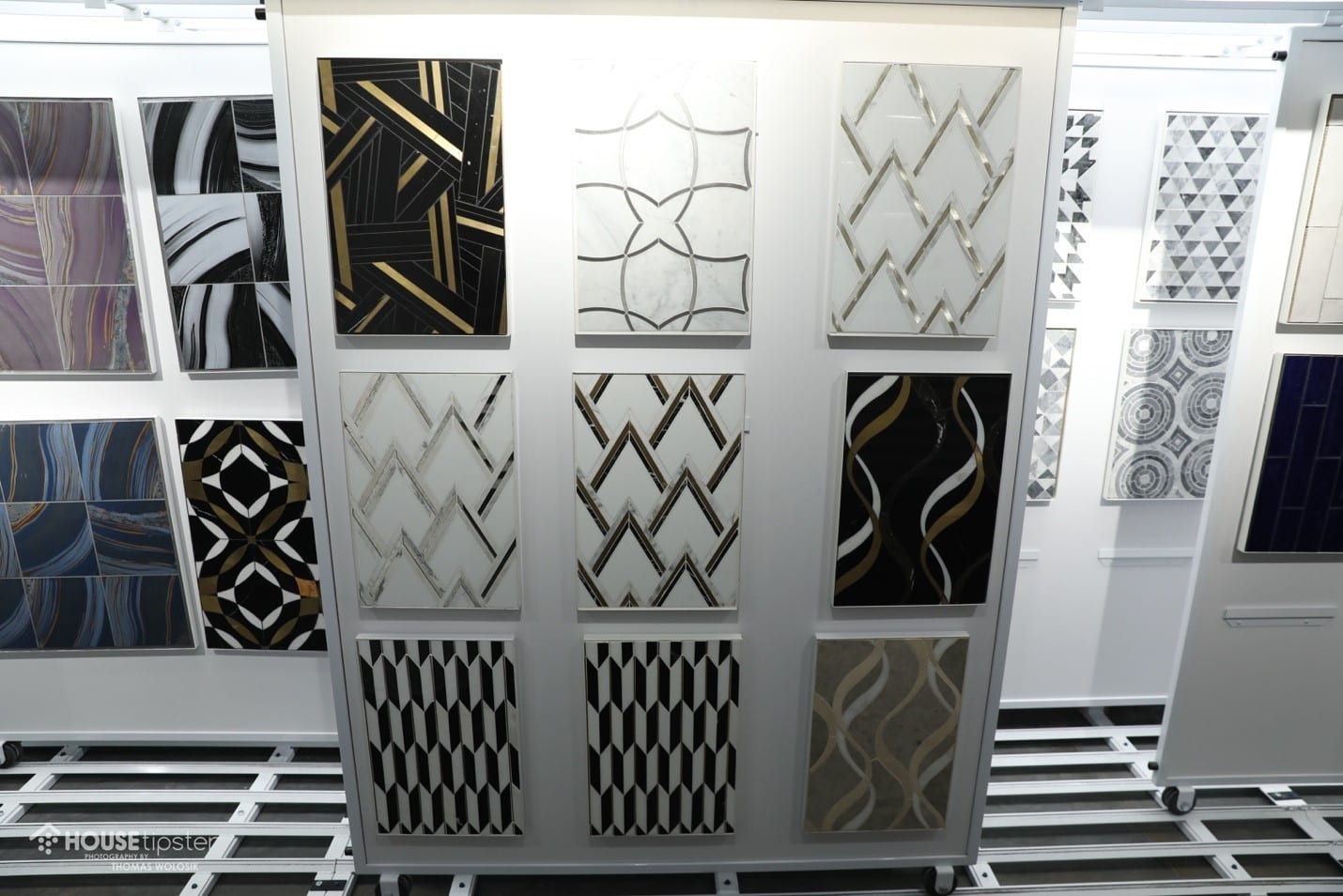 Vanessa has a long-standing relationship with the team at TileBar, after previously working with the brand on her successful VZAG tile collection.
Through these collaborations and more of her design projects, Vanessa has learned the importance of creating pieces that suit her customers, but still let her own personal aesthetic shine.
"I think something that stands out is important," she said. "The fact that you're still able to represent who you look like within a space and within a tile, in furniture, whatever you do, is important. [Your work] should look like you. Or it should dress like you – I always dress the part."