"When we do artwork, we don't start with the art piece. We start with an atmosphere and a feeling about what we want to create in a space. That drives those pieces," explained Jo Sampson of Jo Sampson Studio during the Spring 2019 High Point Market.
House Tipster Industry host and President of Arch-Interiors Design Group, Christopher Grubb, spoke with Jo at her exhibit in the Wendover showroom. During the exclusive interview, Christopher explored Jo's diverse artwork and discussed her strong business partnerships in London and around the world.
In her journey to become one of Britain's most recognizable and respected designers, Jo studied and trained as an interior architect. But after working with various companies throughout London, she decided her skills were best suited for her own business. Through Blacksheep, Jo designed interiors for commercial businesses, including nightclubs and restaurants for some of the world's top-rated chefs. In recent years, she opened Jo Sampson Studio, a full-service product and art firm.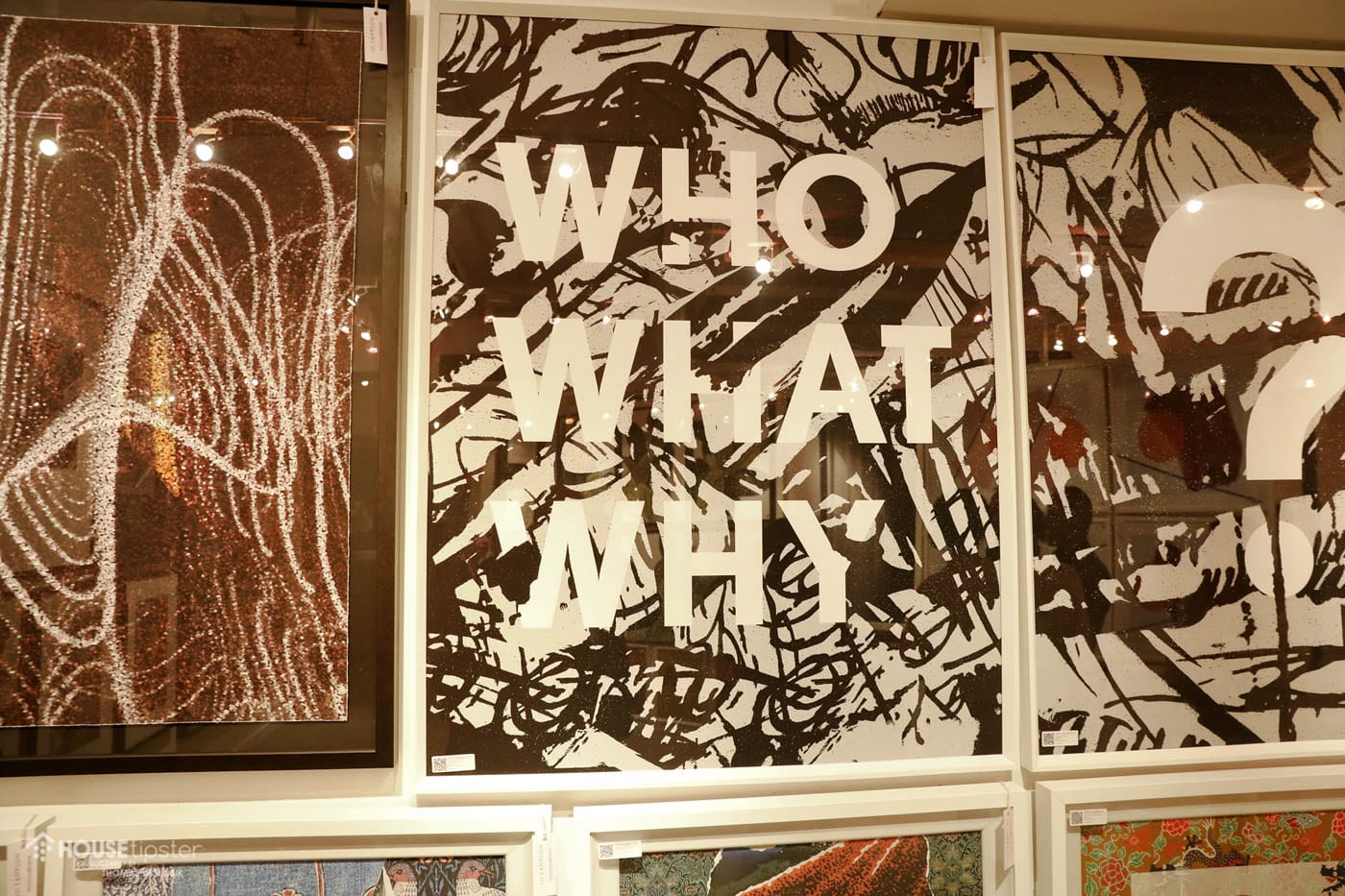 Today, she partners with many brands for product partnerships, including Waterford Contemporary Collections, Drexel, Vista Alegre, and Wendover Art Group.
Jo's partnership with the prominent company Wendover Art Group began out of necessity. While creating a line of furniture with US-based Drexel, Jo quickly realized that she didn't have the right artwork to accompany her unique styles. She turned to Wendover, and the rest is history. In fact, her showing at High Point this season is her third installment with the group!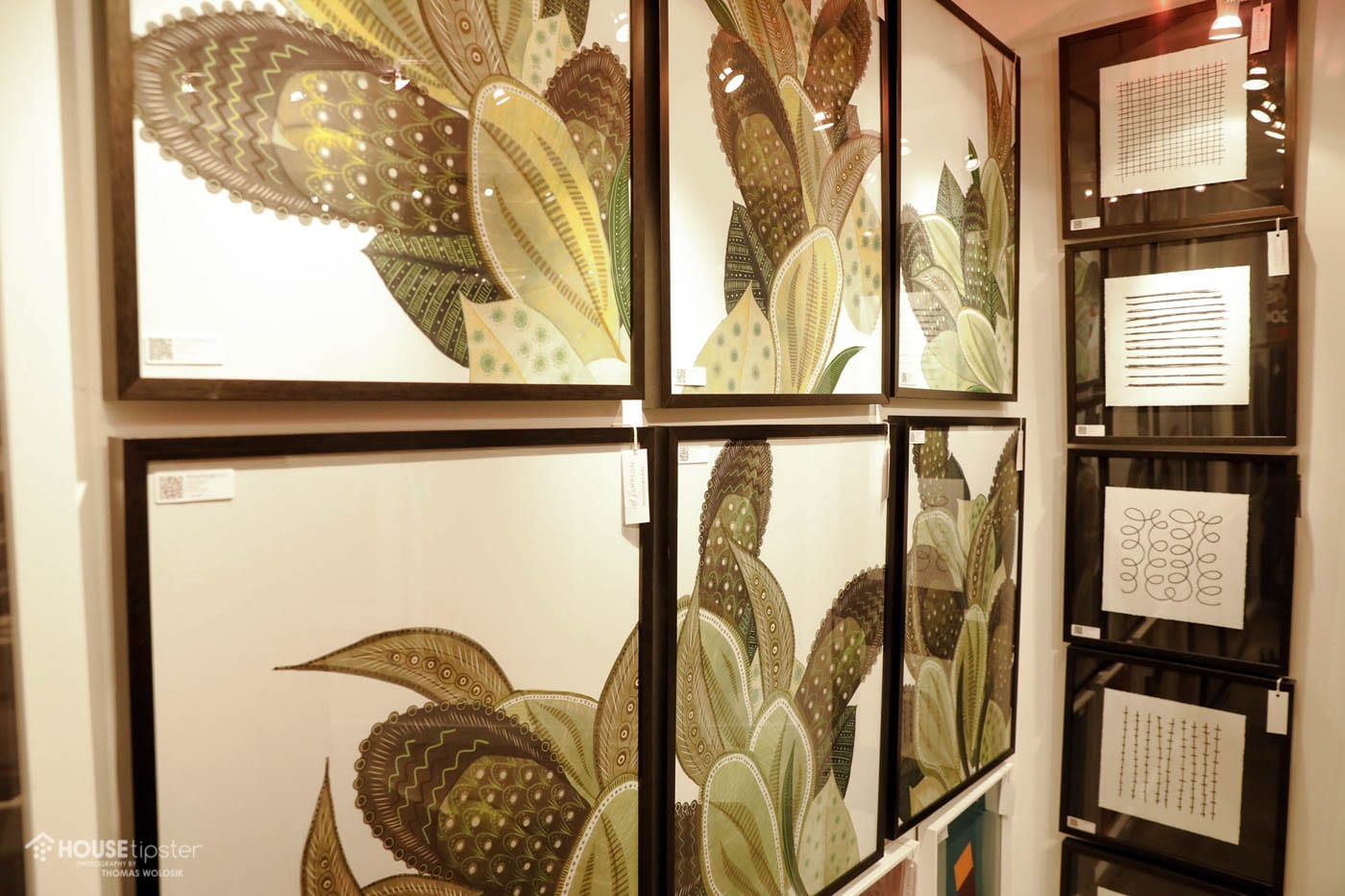 Much of Jo's work with Wendover Art Group is tongue-in-cheek; paying homage to the dry sense of humor prevalent across the UK. For one of her star pieces, "A Little Hardcore is Good," Jo uses strong imagery from typography against a classic floral backdrop. It's shock and awe at its finest. "A lot of our quotes come from random Whatsapp chats," she joked.
The Hidden Worlds mixed media collection for Wendover is different from Jo's typography, hand-drawn, and color block work. Instead, she used a variety of mediums such as old archival prints to tell a story. "I like the idea that you discover something [in this collection]. There is history, layering, and storytelling in these pieces."
Whether she's sketching out designs for her glass collection with Waterford or creating one-of-a-kind artwork inspired by everything from cacti to the New York City landscape, Jo Sampson always finds a way to make her work speak to the masses and translate into virtually any environment.