Leslie Young, the owner of CliffYoung, is carrying on her father's legacy by designing and manufacturing luxury furniture with hints of classic and modern sprinkled throughout the line.
While attending the Spring 2019 High Point Market–a first for the brand, Young spoke with House Tipster host and famed trend-spotter Patti Carpenter about the latest CliffYoung designs hitting the marketplace this season.
Contemporary yet timeless furniture defines CliffYoung, and although the 50-year old company continues to refine their current collections, they also continue to pay homage to the company's roots.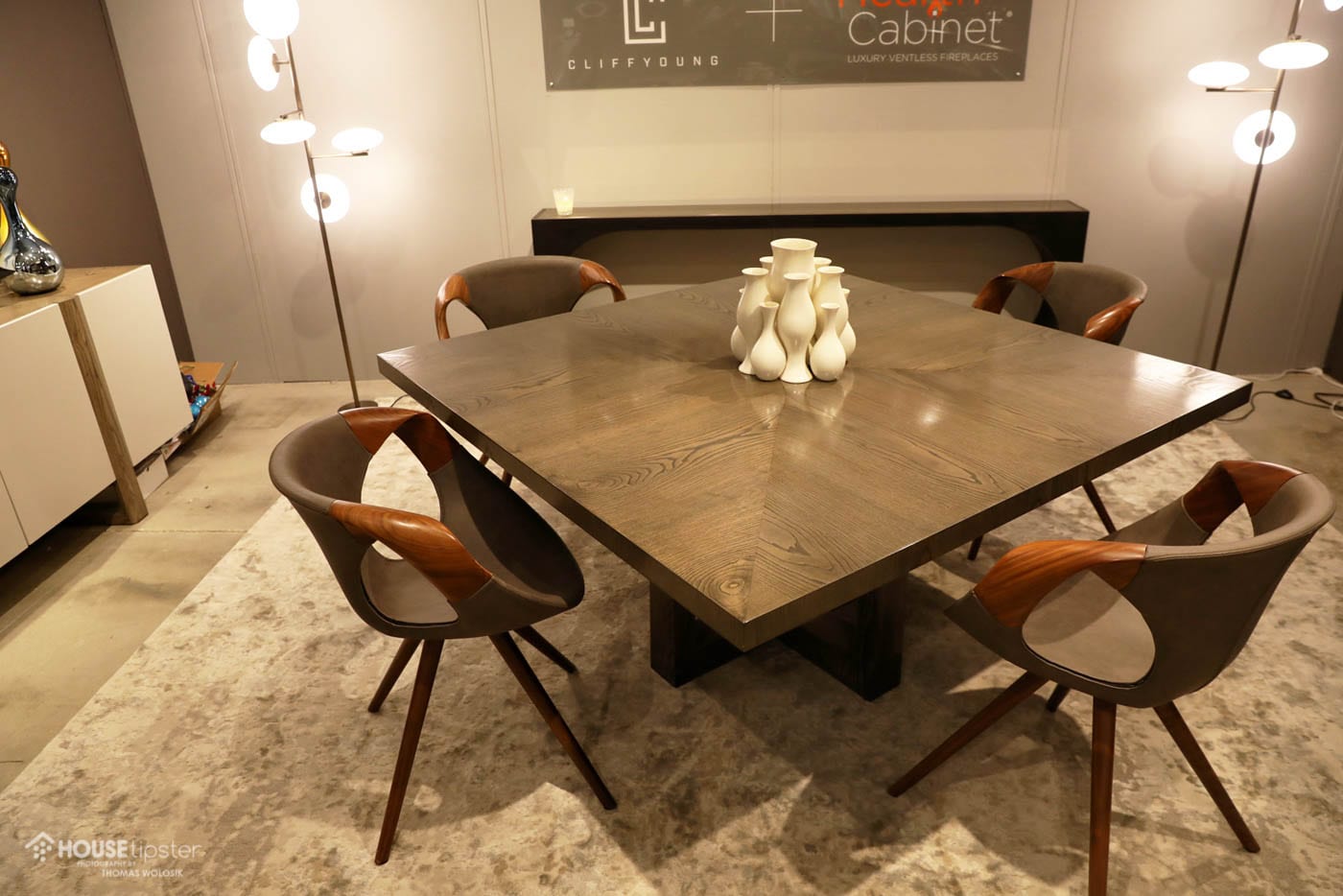 The Signature Boxeo Desk, an original CliffYoung design, epitomizes this old-meets-new aesthetic. This bestseller features all the elements of a long- lasting piece: from the geometric legs to the modular drawers. Young calls Boxeo a "museum piece," and announced that an anniversary version of this model would soon be available in grey walnut and bronze metal.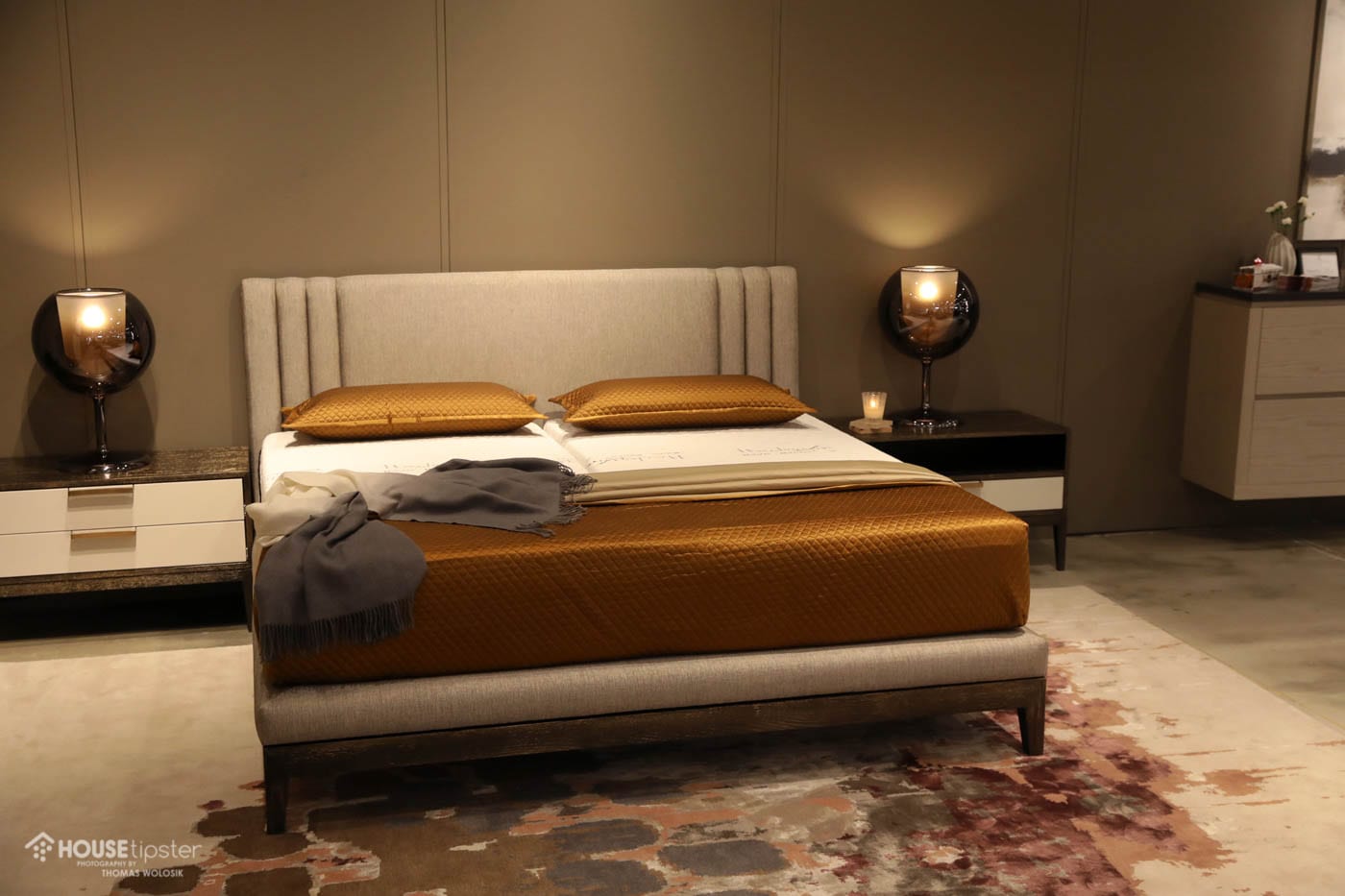 Speaking of metal and wood, mixed materials reign throughout CliffYoung's impressive lineup.  The Signature Anna Nightstand is an excellent example of this because it contains an intricate Cerused wood alongside antique brass and faux ivory leather embellishments. This mix of warm and cool hues blends perfectly with the Anna bed.
Beverly Console, a popular choice for hotel rooms and residences alike, offers CliffYoung's signature classic-meets-modern lines and intricate detailing at the corners. Plus, like everything manufactured at the company, Beverly is available in multiple sizes and finishes.
Understanding that consumers are looking to incorporate luxury elements into other aspects of their home design, CliffYoung recently partnered with fireplace manufacturer Hearth Cabinet to create stunning ventless fireplaces in a clean, innovative design.
Other star products highlighted at High Point include CliffYoung's Signature Rugs that are hand-knotted from wool and silk in Nepal and the heavy and traditional Cubisto Dining Table made from Ribbon Sapele wood.
While CliffYoung focuses on custom products, lead-time isn't a hurdle for their clients. "We value engineer and quick-ship. We're still custom [made], but we can customize and ship in that time frame," Young told Carpenter.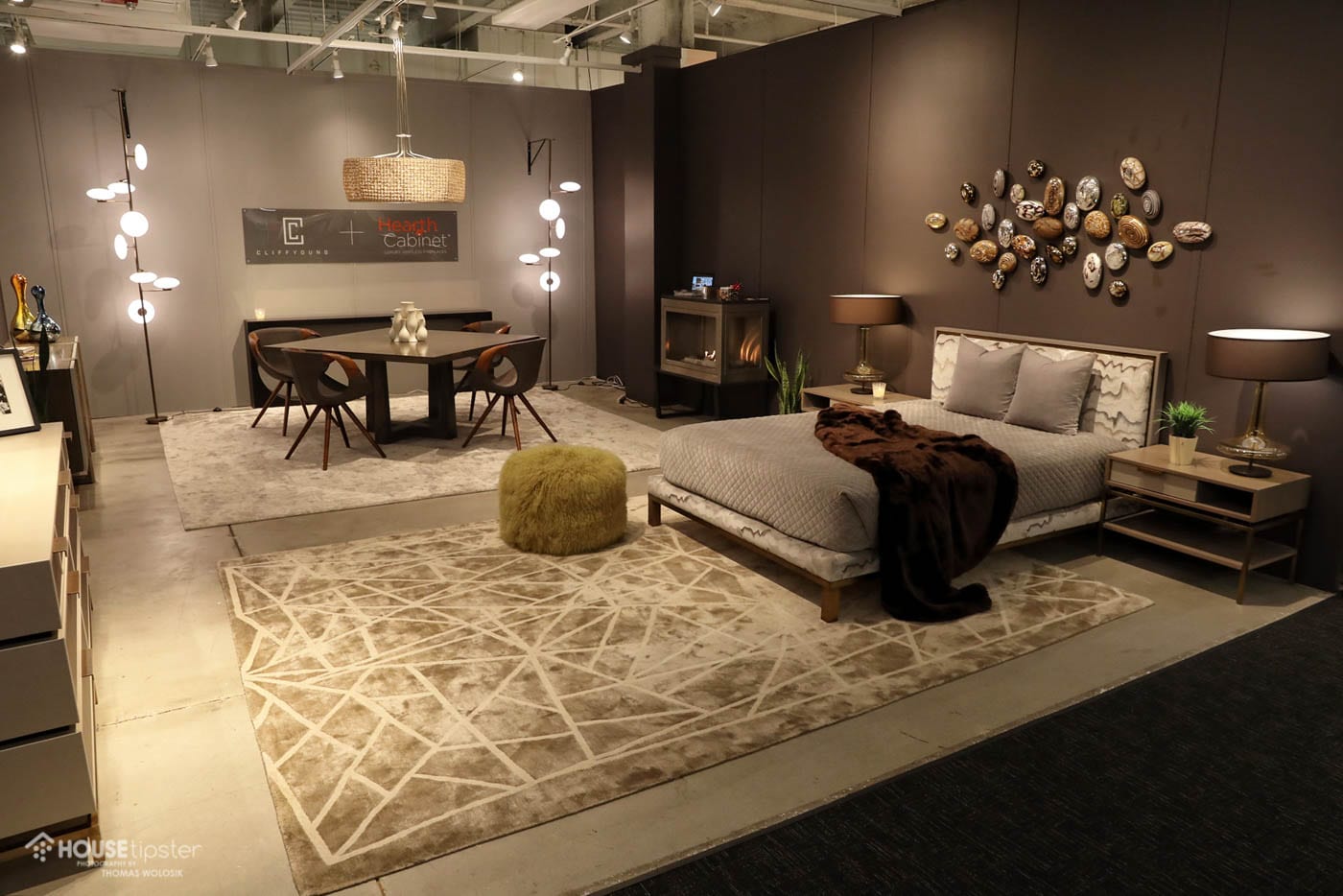 Although CliffYoung has been around for half a century, their style remains fresh and relevant. Plus, with quick ship times and unlimited customization options, the brand has seamlessly risen to the demands of the current market.
To hear more from our conversation with Leslie Young, make sure to catch the recap of our High Point Market live stream video in the Facebook post below.