Phillips Collection designs are inspired first by nature, and feature natural elements as part of its exciting product range. This April 2019 market season, the organic and eco-friendly contemporary furnishings firm is proud to display even more stunning creations.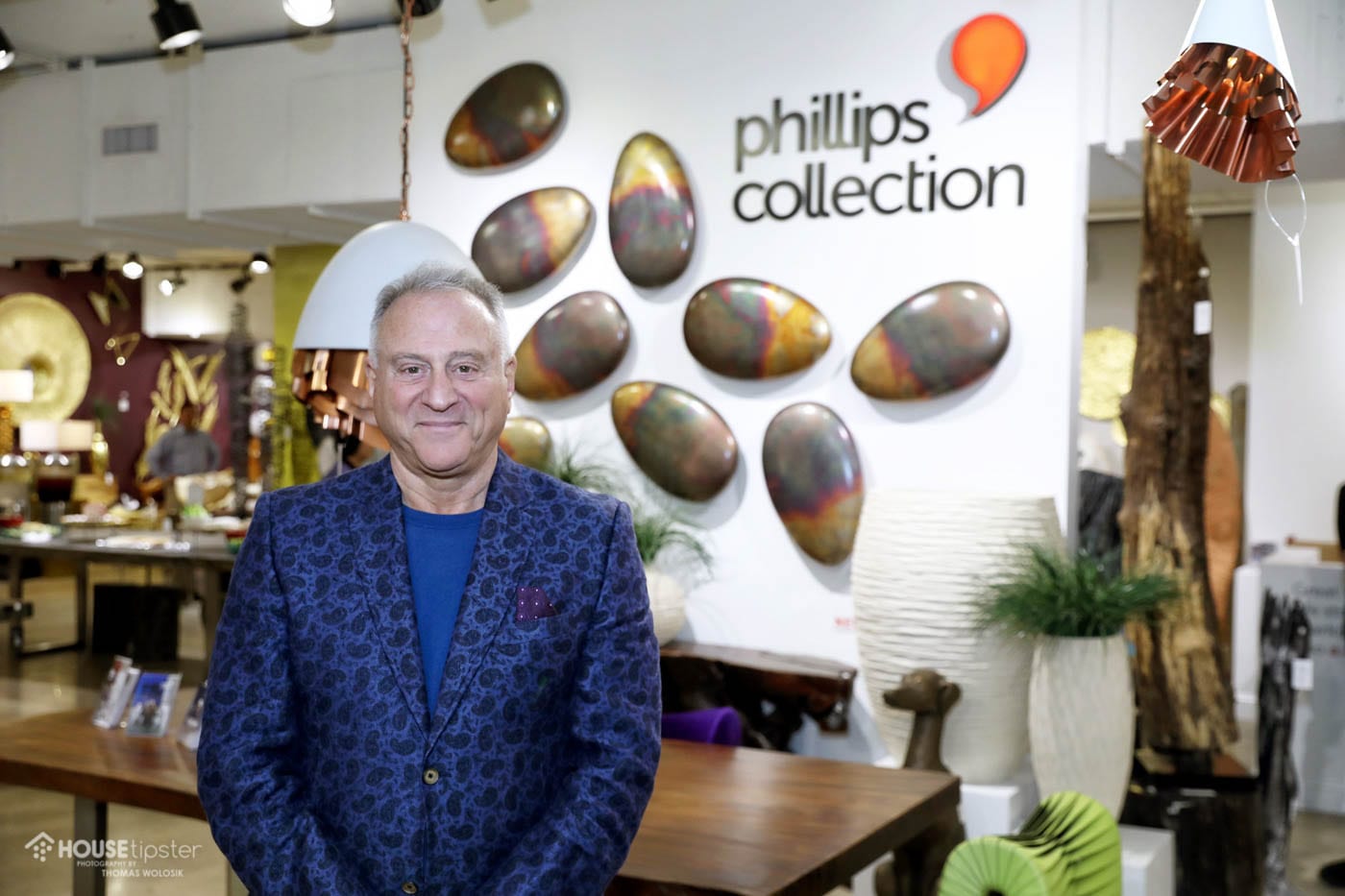 During this season's High Point Market showcase in North Carolina, the House Tipster Industry team had the opportunity to talk exclusively with Mark Phillips, President and CEO of Phillips Collection.
At the massive furniture show event, Phillips put the spotlight on his brand's special blend of materials, like steel, wood, and fine gemstones.
The "Elements" collection features captivating carved quartz, amethyst and onyx pieces harvested in Brazil. Thinly-sliced agate pieces have also been turned into mesmerizing tabletops with unique finishes, and smaller stones work as elegant decorative statuettes.
The brand also is proud of its sustainable, wood-based "Origins" collection, which is centered around "one-of-a-kind rescued roots," Phillips told us.
"We go to Thailand and Indonesia and seek out forests and farms where trees have been felled, and we work with the remnants to lovingly craft console tables, dining tables, and all sorts of coffee tables," Phillips explained.
The Phillips Collection may just be proudest of the global relationships it has formed along the years, allowing the company to highlight great art and deliver unique pieces to their clients.
"Our great skill, I believe, is partnering with local artisans that have a sense of art and a resource available that's unique in the world," Phillips said. As an example, "in the Philippines, we have a great artist who works with mirror-polished stainless steel, fabricating it into fun animals and elegant coffee tables," he added.
Watch our exclusive interview and showroom tour below to learn even more about Phillips Collection, from how the brand seeks out materials to create their unique products, to the launch of their first offering of faux wood that works perfect for outdoors.