Coverings, the largest international tile and stone exhibition and conference in North America, today announced the top ten tile trends for 2022. The Ceramics of Italy, the Ceramic Tile Manufacturers Association of Spain, and the Tile Council of North America gathered and forecasted these ten tile trends. As the three leading international tile associations and sponsors of Coverings, they were able to find and agree which tiles were the picks for this year.
This announcement celebrated February 23 as National Tile Day, memorializing the beauty of tile. It also uncovers the sneak peek to such immersive tile displays which will officially be displayed at Coverings 2022. This event will take place from April 5 to 8, in the Las Vegas Convention Center. 
Alena Capra, owner of Alena Capra Designs, a Certified Master Kitchen and Bath designer, and Coverings spokesperson, will present this year's new and unique tile trends along with a panel of tile industry insiders. The live session will explore this year's ceramic tile trends throughout Italy, North America, and Spain. Discussions will retain the topics of residential, commercial, hospitality, interior, and exterior applications.
Capra will personally offer insight into all the popular designs and applications. She said, "National Tile Day and the annual release of the top ten tile trends is an opportune time to celebrate the many benefits of ceramic tile."
Baroque Tile Trend 
Baroque was a dominant force in European art and architecture and was defined by a sense of movement and grandeur. A trend that focuses on dramatic marble looks with striking colors and heavy veining. Floor-to-ceiling porcelain slabs with the tiles brimmed with exuberance. The luxurious tiles in this trend are featured with gold detailing and reflective surfaces.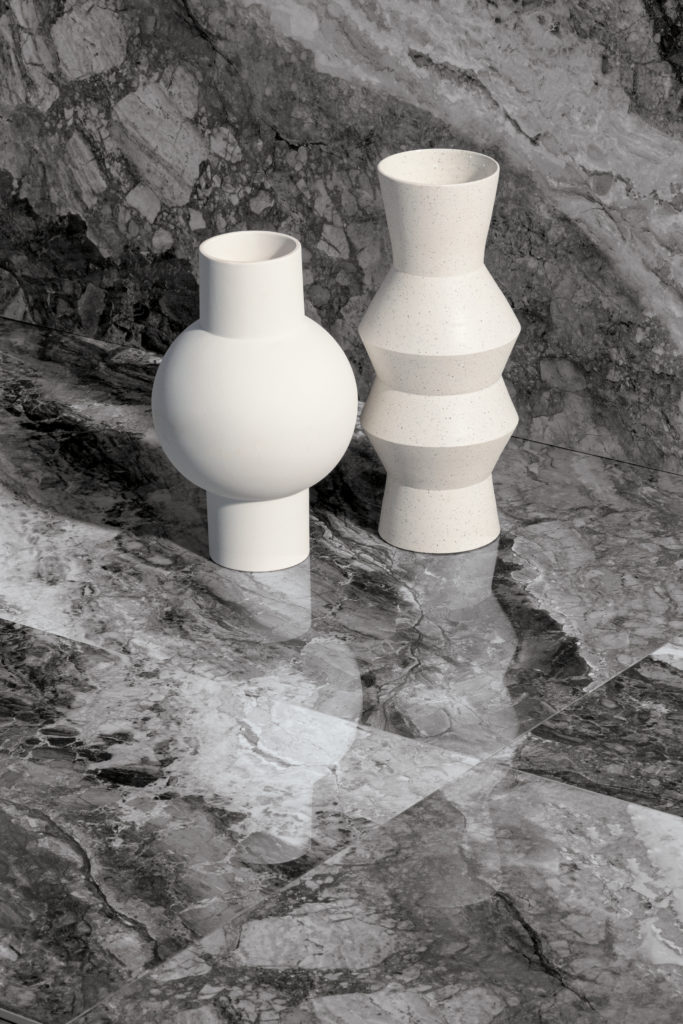 Bas Relief Tile Trend 
Whether you're looking for rounded edges that simulate ancient stone or low relief that add depth and structure, manufacturers have invested heavily in recent technology, creating ceramic and porcelain tiles. Inspirations that break through the third dimension.
Captivating Colors Tile Trend 
"Celebrating Ceramics In Color": An homage to the rich and artisanal history of weathered edges, classic glaze techniques and traditional patterns. A majority of this palette comes with soft color tones like greens with twilight undertones, peachy, and chestnut brown terracotta hues, creamy tans, sandy beiges, and Santorini Blue.
"Earthy Jewel Tones": A palette meant for more natural colors with the home and the walls. The colors will include amber, brick, emerald, and aquamarine hues, popular palettes for the tiles in 2022. This trend emphasizes the grounded connection to the outdoors with leafy greens and rich clay colors.
"Pastels": In this palette, a sense of romanticism is the most essential element, incorporating colors like sage, mint, rose, and sky blue to every collection. It all adds a soothing and organic effect to the interiors.
Crisp & Clean Tile Trend
A trend that commemorates smooth compositions, hushed textures, and minimalistic patterns, leading them all into a sense of balance. This trend serves to highlight and praise differences by showcasing unlikely pairings.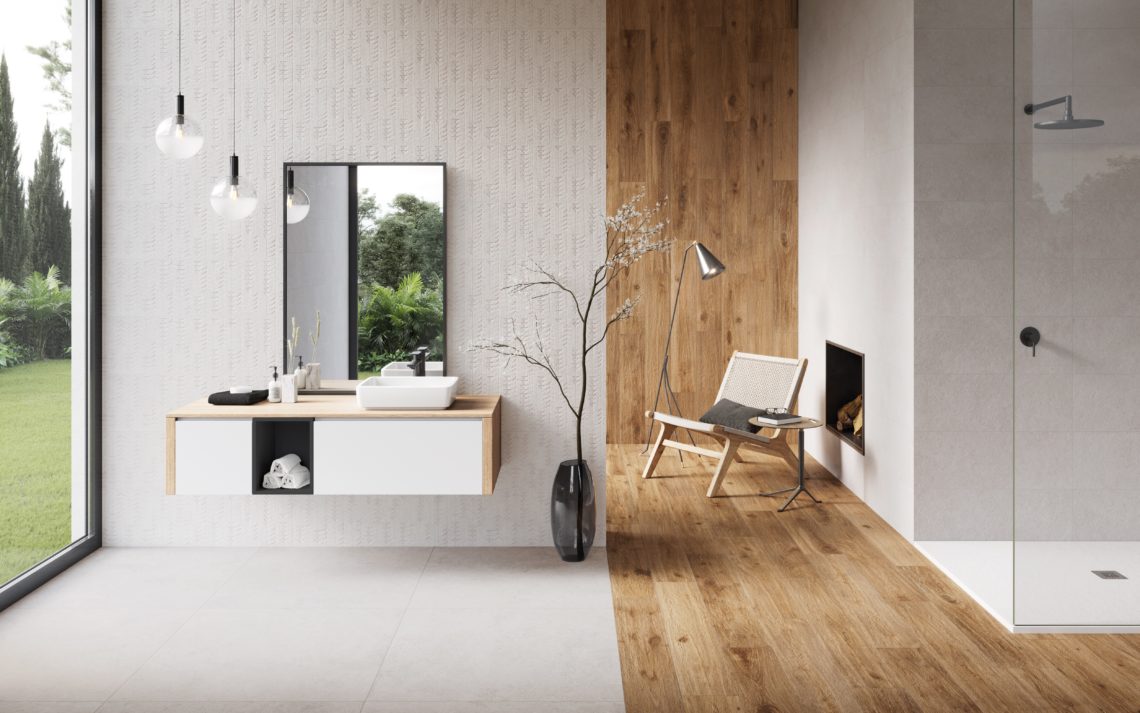 Golden Arches Tile Trend
Curvaceous forms of arches and softly rounded rectangles that characterize art deco. This trend nods to organic shapes while still retaining the straight gridlines of the tile matrix. Both whimsical and approachable, the curves bring austere and luxurious aesthetics.
Murals Tile Trends
Extra-large sizes and super-thin profiles, the ceramic tile is becoming an attractive choice. Since manufacturers offer large portfolios of patterns to choose from. This includes large florals and historical patterns like toile, chinoiserie, and damask. These patterns depict the capabilities of designers blended with the durable advantages of porcelain.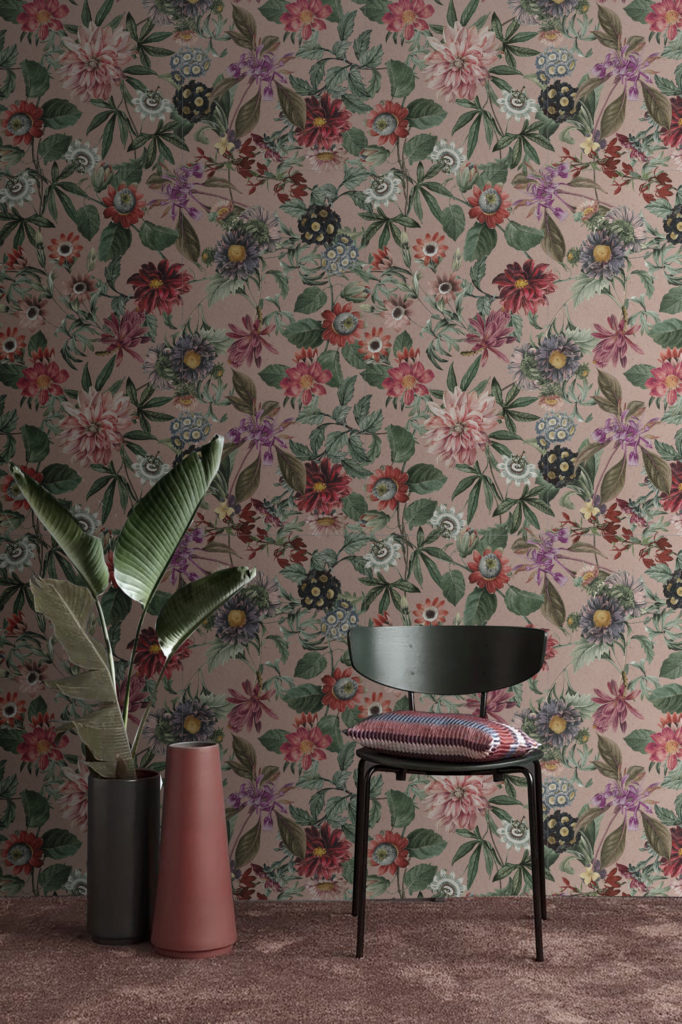 Plaster Looks Tile Trend
A plaster look will invite immediate warmth and richness to your walls with the touch of artisanal appeal. What's most notable about this trend are the textural appearances and the subtle color variations that replicate the artistic layering of plaster.
Polarized Marble Tile Trend
White marble remains supreme. It is a new approach that retains the organic variation of a veined stone with an overall aesthetic that is more homogenic with a symphony of texture, finish and effects.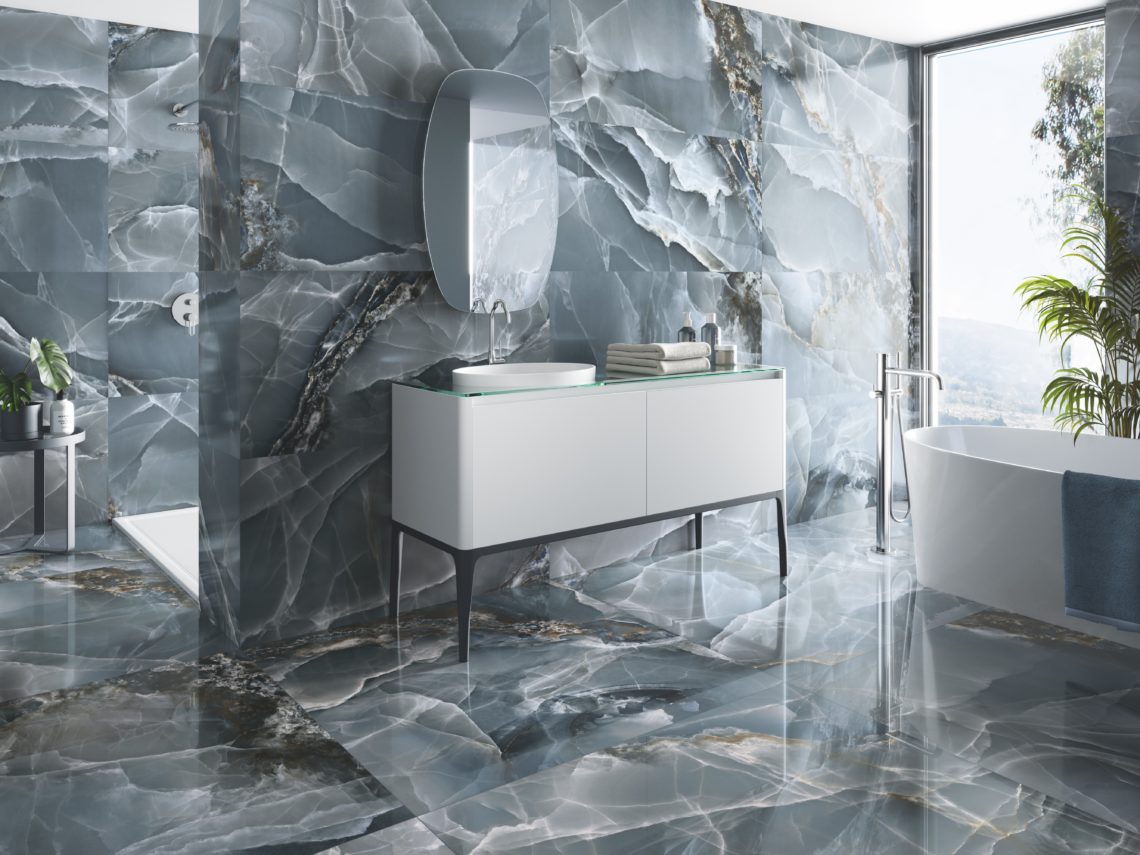 Shapes Scaled Tile Trend
Last year, oversized hexagons were trending, however, 2022 has brought in other oversized shapes, like triangles, diamonds, polygons and parallelograms as well. Shapes configured in eye-catching patterns, they're the wonderful complement that sets apart from your standard square and rectangular field tiles. 
Warm Stones Tile Trend
Stone options offer a great way to add natural allure and texture to a space. Over the past few years, there has been a general warming of color palettes and this trend gives the heating opportunity for stone, color-wise.
"From sustainability, safety, and hygienic properties to the durability, stylishness, and beauty of tile, the benefits are limitless, making tile the optimal material choice for any indoor or outdoor setting," said Capra. 
Coverings 2022 is complementary and will offer attendees opportunities to experience North America's largest international tile exposition. You can attend educational sessions with free CEUs (Continuing Education Credits), see live demonstrations, network with industry peers, and enjoy the world-famous Las Vegas nightlife. Registration for their Las Vegas event is available now through their website.