Event sponsor Ceramics of Italy, also known as Confindustria Ceramica, revealed brand new products and trends from member companies at the 2021 Coverings conference. While many brands were showcased at the Ceramics of Italy pavilion, the Del Conca Group stole the hearts of attendees with its wide array of beautiful new products. 
Del Conca Group, a brand based in Italy, showcased four separate brands at this year's tile and stone conference: Del Conca USA, Ceramica Faetano, Pastorelli, and Del Conca.
Del Conca USA is the group's foray into the United States market, with the company opening a manufacturing plant in Tennessee in 2014. At Coverings, the brand showcased two new product lines, including its Navona Italian travertine collection and a quartzite collection, as well as its "The Nature" collection. 
The Navona travertine collection celebrates tradition with its collection of three separate slabs: Bianco, Grigio, and Sabbia.
"With the look of old world materials, Navona is the perfect blend of earthy, authentic beauty and enduring value," says the brand's press release. The stone slabs are available in three sizes: 24 x 48, 12 x 48, and 12 x 24.
According to the brand, travertine is one of the most popular stones in Europe, as well as a highly-sought after stone worldwide. 
Del Conca's new Quartzite collection comes straight from Brazilian quarries. The natural stone comes in four different slab designs: Bianco, Gray, Dark Gray, and Sand. This collection also comes in three different sizes: 24 x 48, 12 x 48, and 12 x 24. 
A third collection, The Nature Collection, is porcelain tile inspired by Italian marble. The collection, which was unveiled in Winter 2021, features four different colors: Statuario Bianco, Dolomite, Carrara, and Calacatta Gold. Four sizes are available in this collection: 12 x 24, 24 x 24, 24 x 48, 4 x 12. Three trims are also available in this collection: 1.4 x 1.4 mosaic, 4 x 4 hexagon, and 3 x 24 bullnose.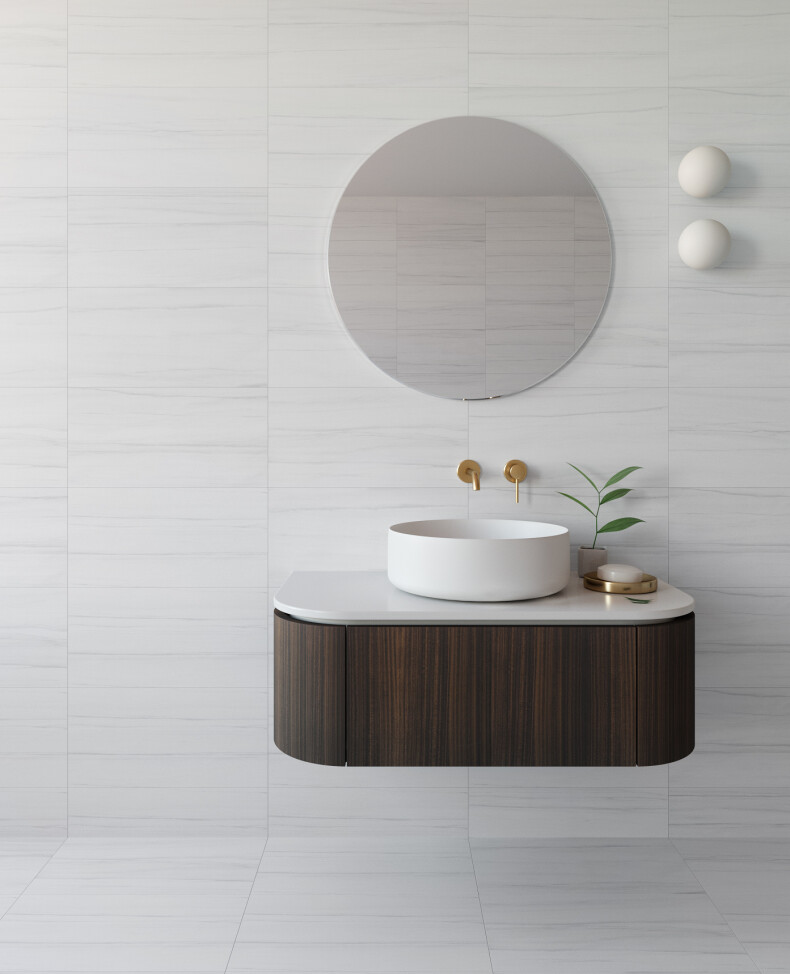 Ceramica Faetano is Del Conca's artisan based brand, which first opened its doors in 1962 in San Marino. 
 The brand showcased its new Terre Garzate collection, a product line designed for both wall covering and flooring in both internal and external areas of the home. The rich color palette includes seven shades: Gesso, Cenere, Pepe black, Earth, Coffee, Mustard, and Guado. The collection features geometric design elements. 
"The careful chromatic choice that characterizes the collection has led to the creation of surfaces similar to those of a canvas which, overlapping, create a visual perception of floating glazes."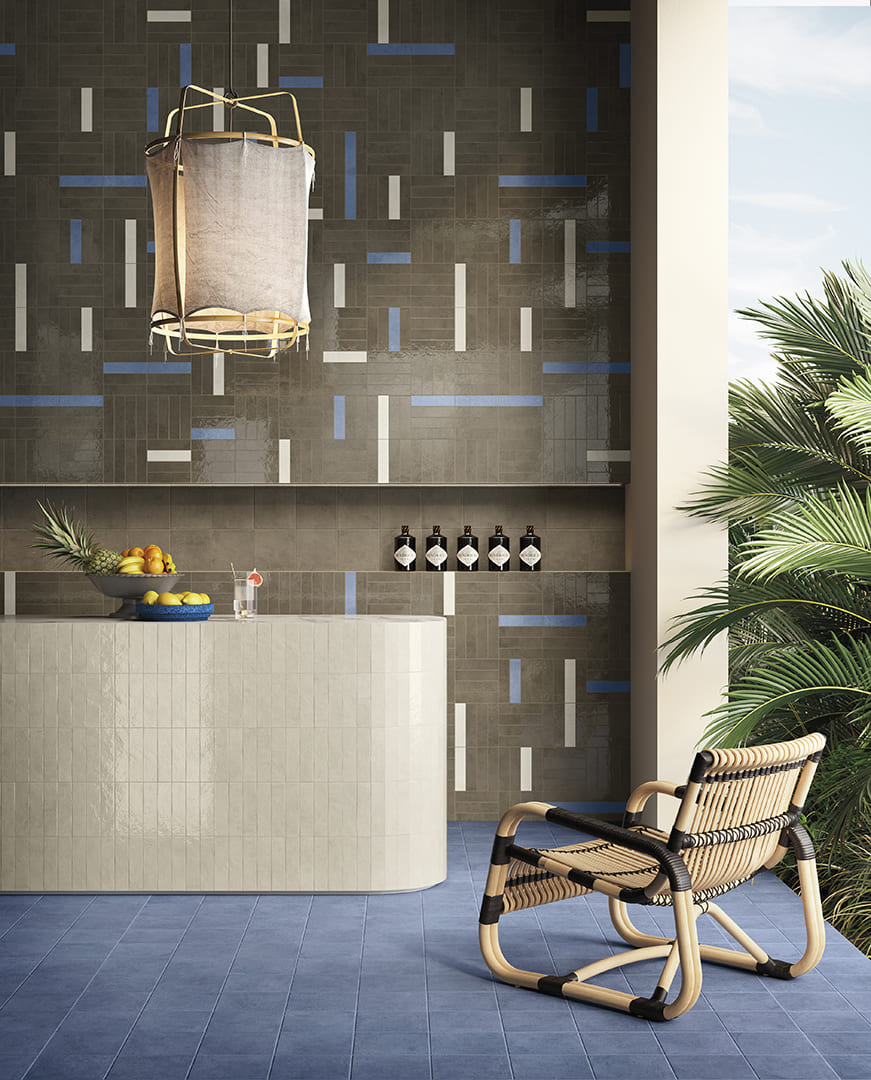 Another new collection was showcased by brand Pastorelli, a brand under the Del Conca Group umbrella which aims to "combine evolving home trends and the latest style influences" according to its website. 
The new collection, called "Colorful" features concrete material of a variety of colors, suitable for use in everyday environments.
"The concrete material is filled with color and becomes the protagonist of the daily spaces with an unusual ceramic interpretation of his expressive potentiality," says the press release. 
Seven colors are available for purchase, in both consistent slab colors as well as a beautiful scattered terrazzo design. The slabs are available in multiple sizes: 48 x 48, 32 x 32, 24 x 48, 24 x 24, 12 x 24, 3 x 16.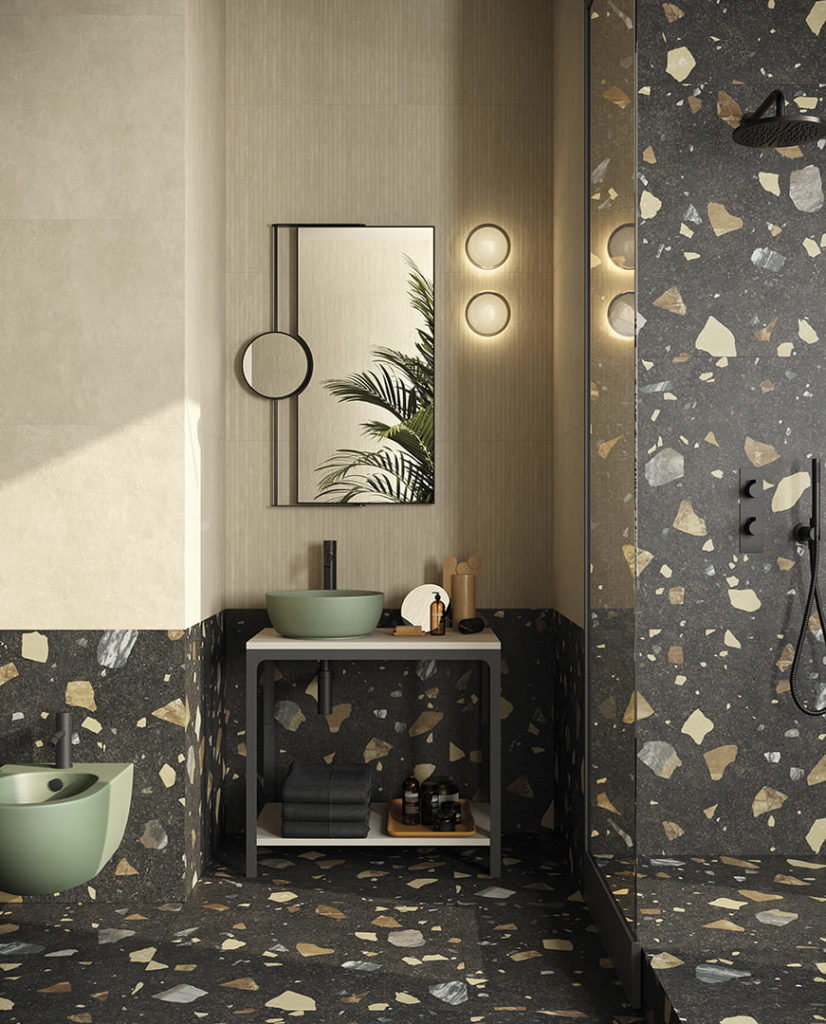 A final collection, Timeline by Ceramica del Conca, was the main highlight of the event. The collection, which is called "an open dialogue between architecture and material," is a collection featuring soft aesthetics in both neutral and colorful tones. The porcelain tile material is available in nine different colors: seven which are consistent shades with slight patterning, and two which feature elaborate water-color like design. The two tiles with patterns include Botanical, which features bright but mature strokes expressing the beauty of nature, as well as Seventy-nine, which features a pattern similar to that of a worn carpet material.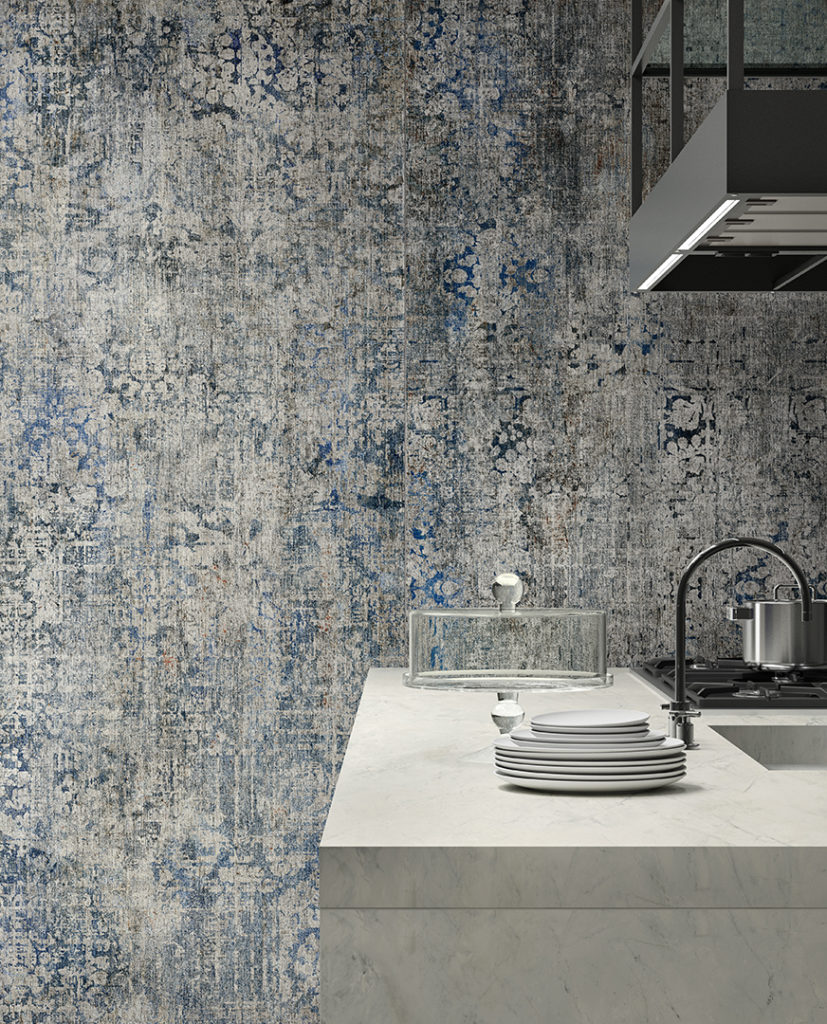 Del Conca Group includes four separate manufacturing companies, Ceramica Faetano, Ceramica del Conca, Pastorelli, and Del Conca; as well as one commercial corporation, Produco; and a foundation, the Cino Mularoni Foundation.
Ceramics of Italy first revealed their members' new collections via its website on March 21. New ceramic tile products can be viewed under the "Products and Trends" section of its website. 
Ceramics of Italy is one of five sponsors of Coverings 2021. The other sponsors include Ceramic Tile Manufacturers Association of Spain (ASCER)/Tile of Spain, Tile Council of North America (TCNA), National Tile Contractors Association (NCTA), and Ceramic Tile Distributors Association (CTDA). 
Coverings is the largest ceramic tile and natural stone trade fair and conference in North America. This year's event was held from July 7 to July 9 in Orlando, Florida.