In the last year, homeowners are getting even more use of their homes. With all this time indoors, individuals are beginning to value products that are efficient and practical, while also being beautiful and luxurious. Bathrooms are especially getting reevaluated by designers and homeowners as they provide the perfect opportunity to combine style with utility. Brands have noticed this call for stylish practicality and have come out with new pieces that create the perfect opportunity for designers and homeowners to dip their toes into a new home design or remodel.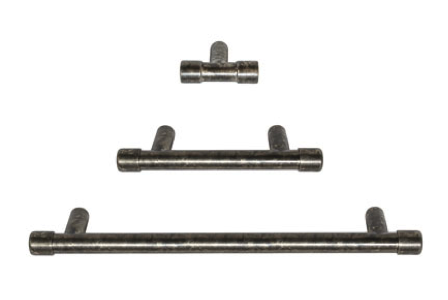 Even in our own homes, the world is becoming more conscious of germs staying on surfaces. Viruses and bacteria can remain on faucet handles for days, and can easily be transferred to hands when individuals are turning the water on and off.  Sonoma Forge's San Hands technology eliminates these worries with its automated design which prevents any touching from occurring. The brand also features matching bathroom accessories, including cabinet hardware, soap designs, towel bars, robe hooks, and more, allowing bathrooms to remain practical yet stylish.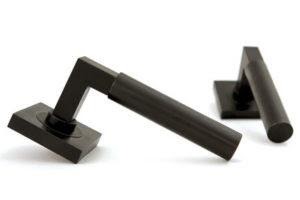 One of the hottest new trends is the inclusion of black finishes on hardware. Designer Doorware's Black Satin (VBS) finish combines slates and graphite undertones to create a bold finishing touch to bathrooms. The design is a PVD finish, which means that the design is both beautiful and durable as the material is highly resistant to corrosion and abrasion. 
Want to have a timeless design through years of trends? Try the Montlake Bath Vanity from STRASSER. The beautiful yet simple aesthetic of the bathroom cabinetry focuses on individual storage. The versatile style can be used in any type of bathroom, from a small half-bath or powder room to a couple's master suite.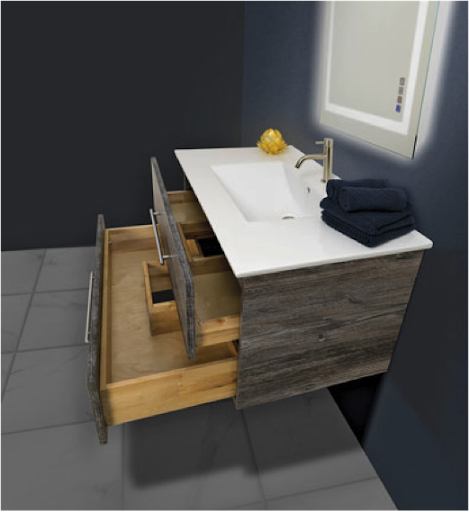 Want to have something a little more modern? STRASSER has that covered too with their Celebria Vanity Collection. The simple and clean design elevates the contemporary style of your bathroom. The two-drawer Amiri style can create a museum-worthy bathroom. The design is wall-mounted and floats above the floor, creating an illusion of more space.
Looking for just an easy hardware change? Ashley Norton's Solid Brass Collection features practical designs which can be easily installed yet create a dramatic luxurious change to a bathroom. The design features copper and its alloys (brass and bronze) which have the inherent ability to kill harmful germs. The design featured above is the brand's Partial Knurled Pull in Satin Brass.
Bathroom designs and remodels are more than just their faucets and drawers. Elegant tile designs can boost a bathroom's uniqueness. The Patina Glass Collection from ISLAND STONE features a blend of metallic oxides and reactive chemicals which provide each piece a one-of-a-kind look and color. The collection also features protective coating which will protect even in extreme moisture conditions like the inside of showers. The dreamy yet graceful designs are both practical and stylish.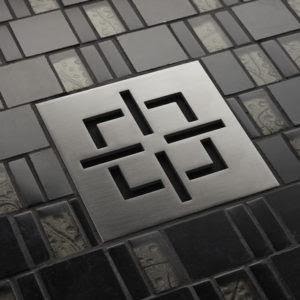 Christopher Grubb's newest design for the award-winning California Faucets' StyleDrain Collection is a perfect finishing touch for those who want to bring an industrial timeless style into their showers. The 'Camden' design features the strong grid pattern, reminiscent of the famous Beverly Hills' Golden Triangle. The clean, yet strong design will fit a variety of bathroom styles, and could be the perfect addition homeowners are looking for.
From a simple addition of new hardware on your bathroom cabinetry to a complete redesign, any kind of change could create a fresh atmosphere in your home. With the newest releases from major interior design brands, there is no need to forgo practicality for style.