High Point Market is the biggest home furnishings trade show in the world, so it's no wonder that the event attracts top trendsetters in the industry. To celebrate the best of the season, Casual Living's new editor-in-chief, Jennifer Bringle, showed our team around the open and inviting Watermark Living showroom.
House Tipster Industry host and Arch-Interiors designer Christopher Grubb spoke exclusively with Bringle at the latest home furnishings showcase in North Carolina – and found out all of the emerging outdoor living space trends that are sticking with her this spring 2019 market season.
"I think that one thing especially Watermark does well, and I'm seeing as an overall trend, is this mixing and matching of not only materials and fabrics, [but] a lot of different things," Bringle shared, pointing out the example of woven sofas paired with striking metal chairs. "It makes it more exciting visually, I think."
Exciting new innovations in the outdoor living space are also on full display this High Point, and Watermark has plenty of cool new materials worth taking a closer look at.
"Another big trend I'm seeing a lot of in outdoor right now is [new materials like poly lumber]," Bringle said. "You know it's hard to put wood outside. Even teak [is] going to get a patina if you don't put up with it. So poly lumber is made with recycled plastic usually, and looks and feels even like wood but it's so much more durable and there's not really any upkeep as far as having to put oil on it or that sort of thing."
"Another big thing that we're really seeing a lot of are sectionals and modular seating and outdoor," Bringle added. "It lets people have a little bit of freedom with their space. If they've got a smaller space, they can contract and expand as necessary. With storage units, everything kind of has to do double duty nowadays, so that's really important."
One lasting trend that the showroom's visitors couldn't get enough? Real fire tables bursting with elegant flames.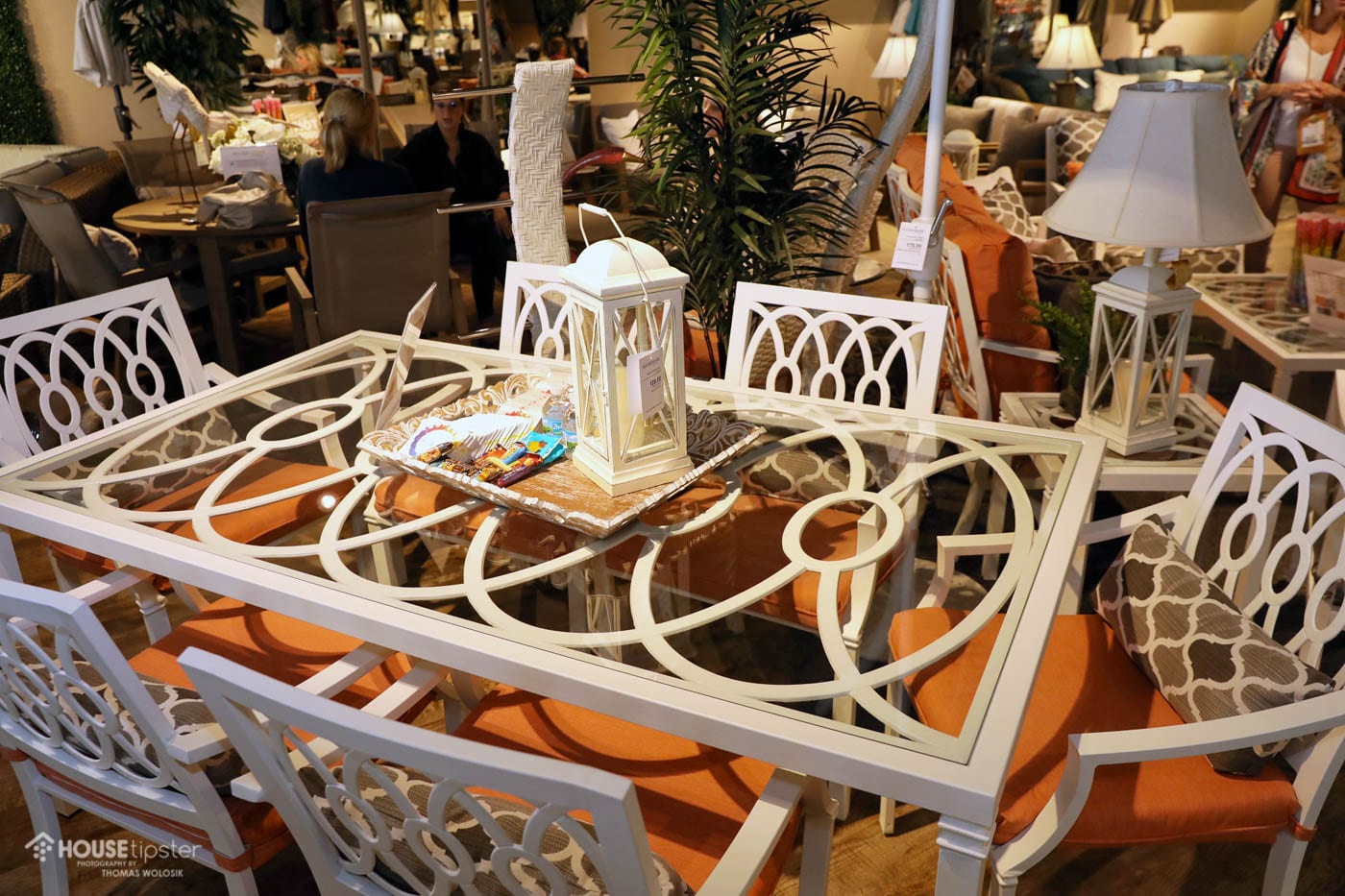 "Fire tables are so huge in outdoor, and they're only growing," Bringle noted. "They help extend the season, they create ambiance and warmth, and help you spend more time outdoors once it's dark and cold."
To immerse yourself further in Watermark Living's HPMKT space, see the fire tables in action, and hear more from Christopher Grubb's conversation with Casual Living's Jennifer Bringle, be sure to press play on House Tipster Industry's exclusive live video below.