Designer Abby Hetherington of Bozeman, Montana-based store The Architect's Wife, knows what she's looking for when she heads to major furnishings showcases like High Point Market. So of course, we had to pick her brain to get her take on which home pieces she finds more practical and alluring.
While touring the Theodore Alexander showroom during the latest spring event in North Carolina, House Tipster Industry host and Arch-Interiors designer Christopher Grubb found Hetherington and the company's Designer Division VP, Steven Avitable.
Grubb asked the interior designer to show off some of her favorite pieces in the Theodore Alexander collection and share how they fit into her overall design perspective.
"I do everything from really high-end to homes that I would live in myself, so I don't think that's an insult when we talk about lower-end product," Hetherington said. "What I love about [this showroom] is that we can get all different price points. We do a lot of movie theaters or just lounge spaces, and what I really like are pieces that you can change… you could add [an] ottoman to the sofa to make it deeper."
Soft, cozy, and luxurious – yet strong and durable – materials like leather and velvet have really been standing out for the designer lately, who likes to use statement-making fabrics in furniture that feel great and actually stand up to everyday living.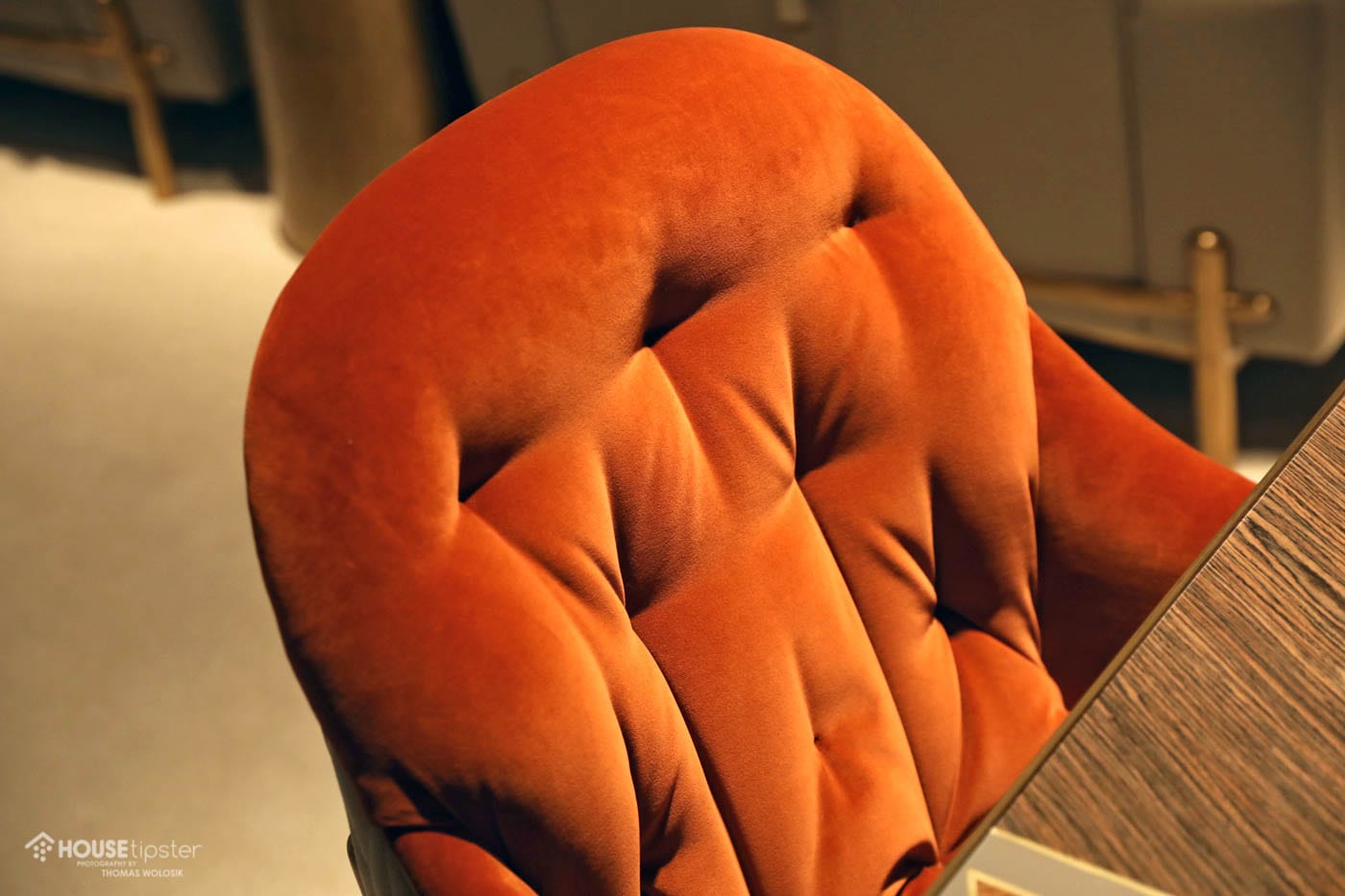 "For us as designers, the easiest way to sell things to our clients is if they're comfortable with what they're purchasing," Hetherington shared. "The best thing to do is to go into your client's closet and say, 'what colors are you seeing? You're comfortable with this, you wear it, so why wouldn't we put it in your house?'"
Hetherington also explained that for her clients, decor needs to be more than just decorative: instead, it should be functional and bring to life a specific story of who lives in a space.
"Often times with my projects, clients won't just let me throw in accessories anymore, because they're well-traveled and everything actually means something," Hetherington added. "A lot of them are well-educated and have great book collections, so they want to show the books that they're reading. So finding pieces that are user-friendly to store things so everything still feels organized and put away is very important."
To take a tour around this inviting Theodore Alexander space for yourself, and hear more from Christopher Grubb's conversation with Abby Hetherington, be sure to check out House Tipster Industry's exclusive live video from HPMKT below.