Showcasing about seven new styles of rugs, Feizy Rugs and Thom Filicia debuted around nine different collections this year at the High Point Market. It was an explosive re-entry to the event as the collaboration between these two powerhouses included the Alford, Francisco, Kaia, Laina, Lennon, Redford, Thayer, Vancouver and Noris collections.
Emanating both versatility and sophistication, the Thom Filicia Home Collection masterfully designed all-new takes on the pieces that were shown. The exceptionally selected hues matched both the style and the look of intricacy. Pursuing inspiration and innovation, each of the collections that were shown featured new and never-before-seen concepts.
Justin Yeck, Vice President of Sales And Marketing, said, "We've been working with Thom and his team for the last 2 ½ years before the product even debuted.  Thom has been a long time client of Feizy and this was a perfect fit!"
Adding a whole new addition to the showrooms this year, Feizy Rugs not only had the collections but the space to provide an experience for the wide assortment of new pieces. Yeck stated, "We are excited to offer an additional location for our clients to shop Feizy at High Point
Market. We know our customers have tight schedules and the ability to be conveniently located in both the Showplace and the Market Square is just one added benefit of this additional space." The Alford Collection recreated a stunning matrix of linear design. While the Francisco Collection blended a combination of tribal-inspired concepts. Each of these pieces in all nine collections fully immersed the theme of nuance, influenced and stimulated by both the artistry and the natural beauty of many different facets and cultures.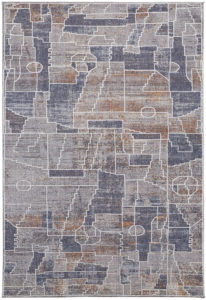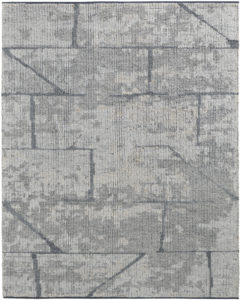 According to the Vice President, "We are excited to submit our Wendover collection as consideration for this year's ARTS awards. The Wendover is an indoor/outdoor piece that is hand knotted and made from 100% recycled water bottles. Not only is the collection beautiful but the story behind the product is phenomenal."
As a five-time winner of the ARTS Awards, Feizy Rugs will be returning this year as one of the finalists to possibly win the award under the Area Rugs category. Excitingly enough, the 32nd ARTS Awards will be judging all of the remaining contenders and will announce the winners by next January in Dallas.