With nearly 16,000 pieces of artwork in their collections, Leftbank Art is an industry leader when it comes to residential and commercial artwork.
According to Mary Wilson, director of business development at Leftbank Art, the company employs 30 artists and a whopping 400 employees to help complete premade, semi-custom, and custom pieces for clients all around the world.
Wilson gave House Tipster Industry host Christopher Grubb a tour through the brand's expansive (and busy!) showroom at the Spring 2019 High Point Market and pointed out some of the design features that elevate Leftbank Art's products.
The sheer number of mediums, shapes, sizes, finishes, and styles offered under the Leftbank Art umbrella is staggering, and virtually every piece is hand-finished by skilled artisans.
As evidenced by the High Point showroom, dimensionality is a big factor throughout much of Leftbank's work. It's especially apparent on the large and small artwork printed on aluminum brushed substrate, and the layered plexiglass designs.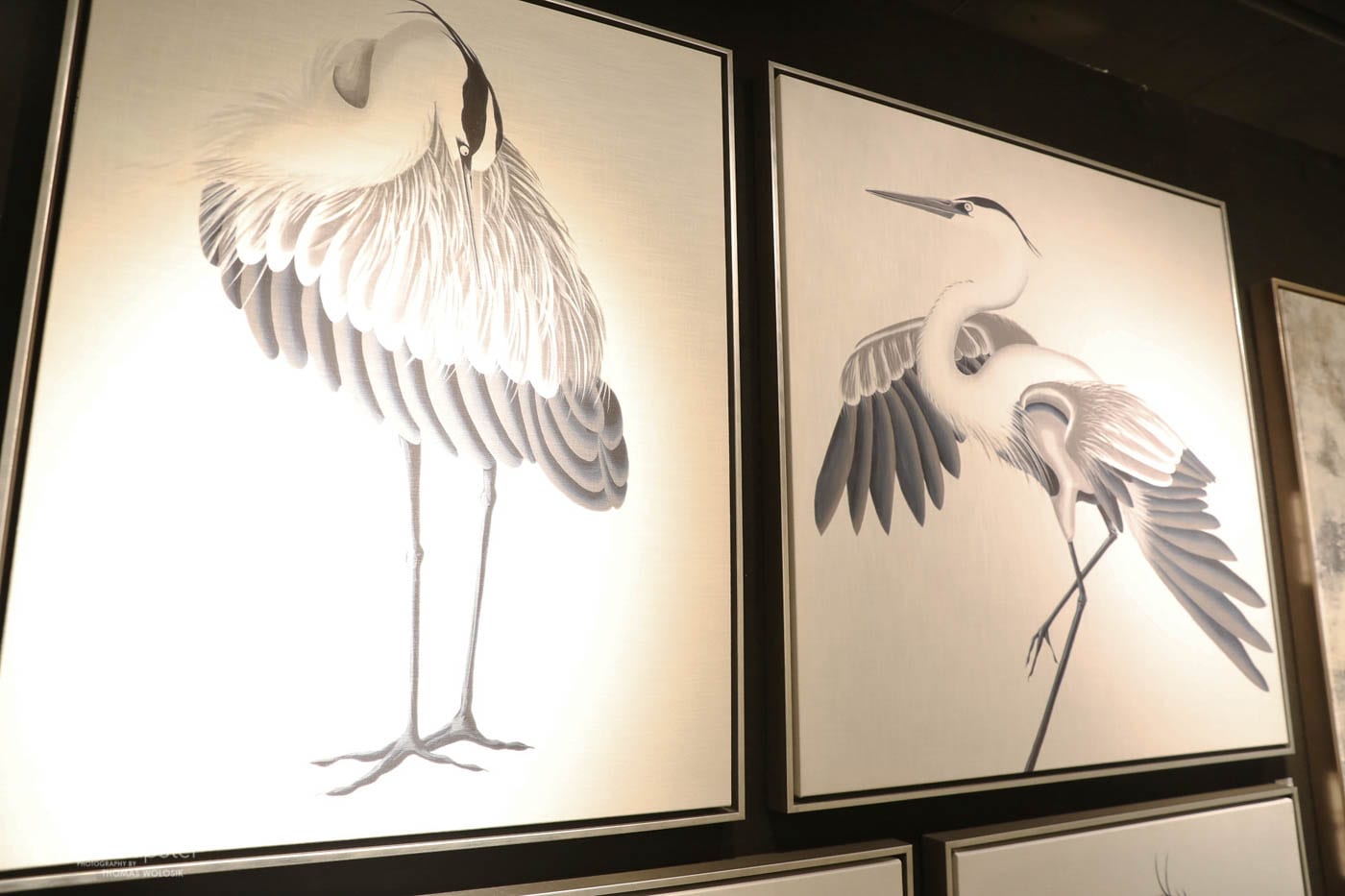 For the brand's more traditional designs, such as the canvas-printed art, you can still expect the unexpected such as hand-applied gold and glitter brushing, or textured linen canvas. Leftbank Art also offers unconventional canvas shapes, some of which can be mixed and matched, to give a completely different look. To complement their custom-heavy art options, Leftbank has well over 100 frame options and printing capabilities up to 92" x 92".
According to Wilson, more and more designers are looking to add glass-topped artwork to their spaces, resulting in Leftbank Art ramping up their glass options. Black walls contrasted against graphic and abstract designs are another hot trend reflected at the Leftbank Art showroom in High Point.
With limitless options and a fast turn-around, Leftbank Art is a great source for wall art for every space and style preference.
Art. Design. Style. Architecture. Furniture. Decor. When it comes to the design industry, House Tipster Industry has you covered. Stay tuned as we bring you the latest news from High Point Market and other industry shows.
To hear more from our conversation with Mary Wilson, make sure to catch the recap of our High Point Market live stream video in the Facebook post below.