Brazil-native Roberta Schilling infuses the vibrancy of her culture into her line of furniture and home decor.
Using an abundance of high-end organic and man-made materials, Schilling designs pieces that are contemporary and unique, yet functional at the same time.
House Tipster Industry spoke with Schilling at the Spring 2019 High Point Market, where she was showcasing her latest designs sold under her brand: RS Collection.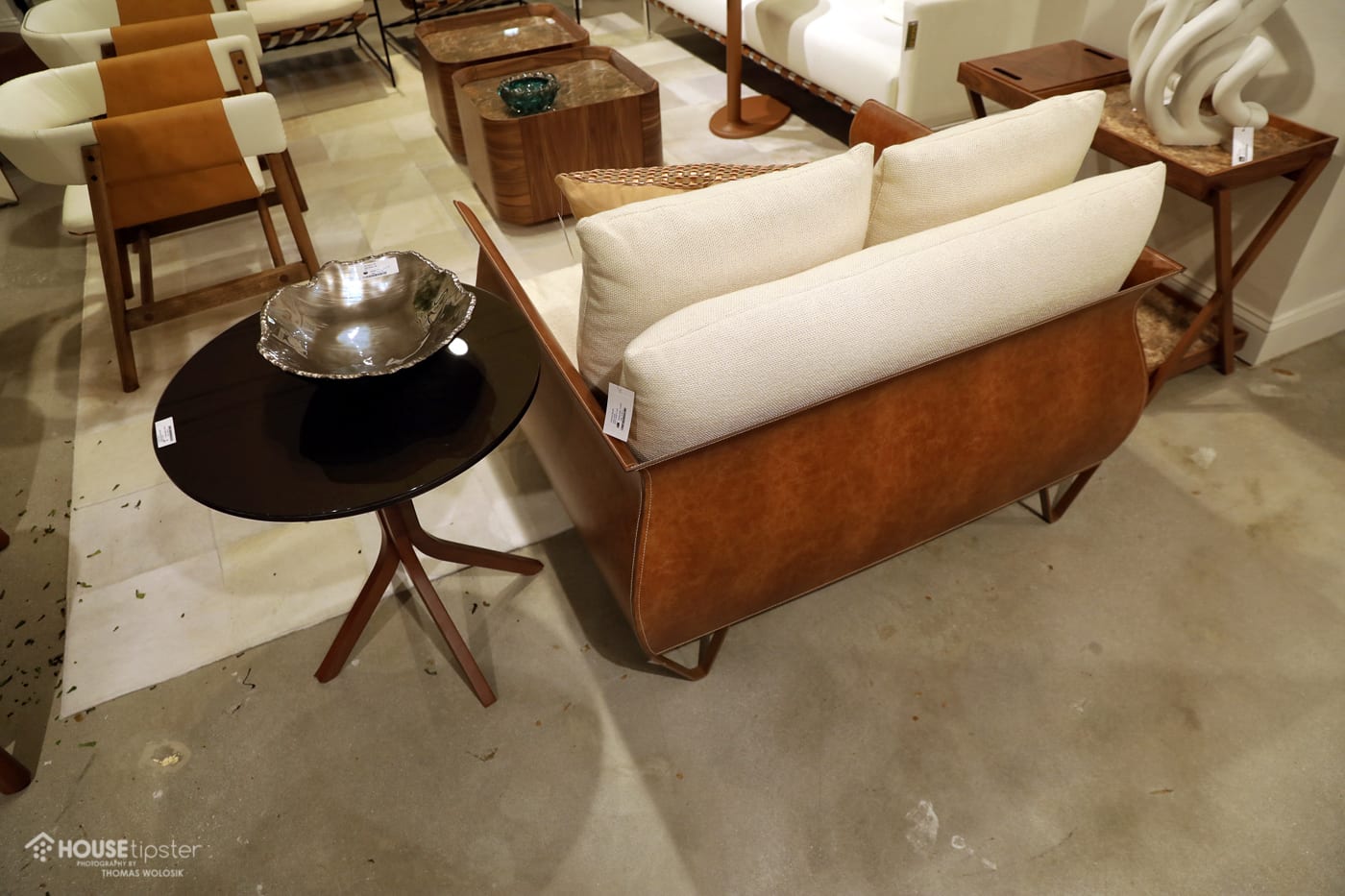 It's hard not to overlook Schilling's use of mixed materials: a feature evident in everything from her sofas and chairs to dining tables and even the new rug collection. In particular, leather upholstery and other embellishments are prominent, as shown in the Canela Lounge Chair with traditional mid-century rattan weave and leather back pillow.
The modular Mattone Sofa also relies on mixed materials; it uses leather contrasted against a woven fabric to accent the furniture's detailing and provide a pop of color.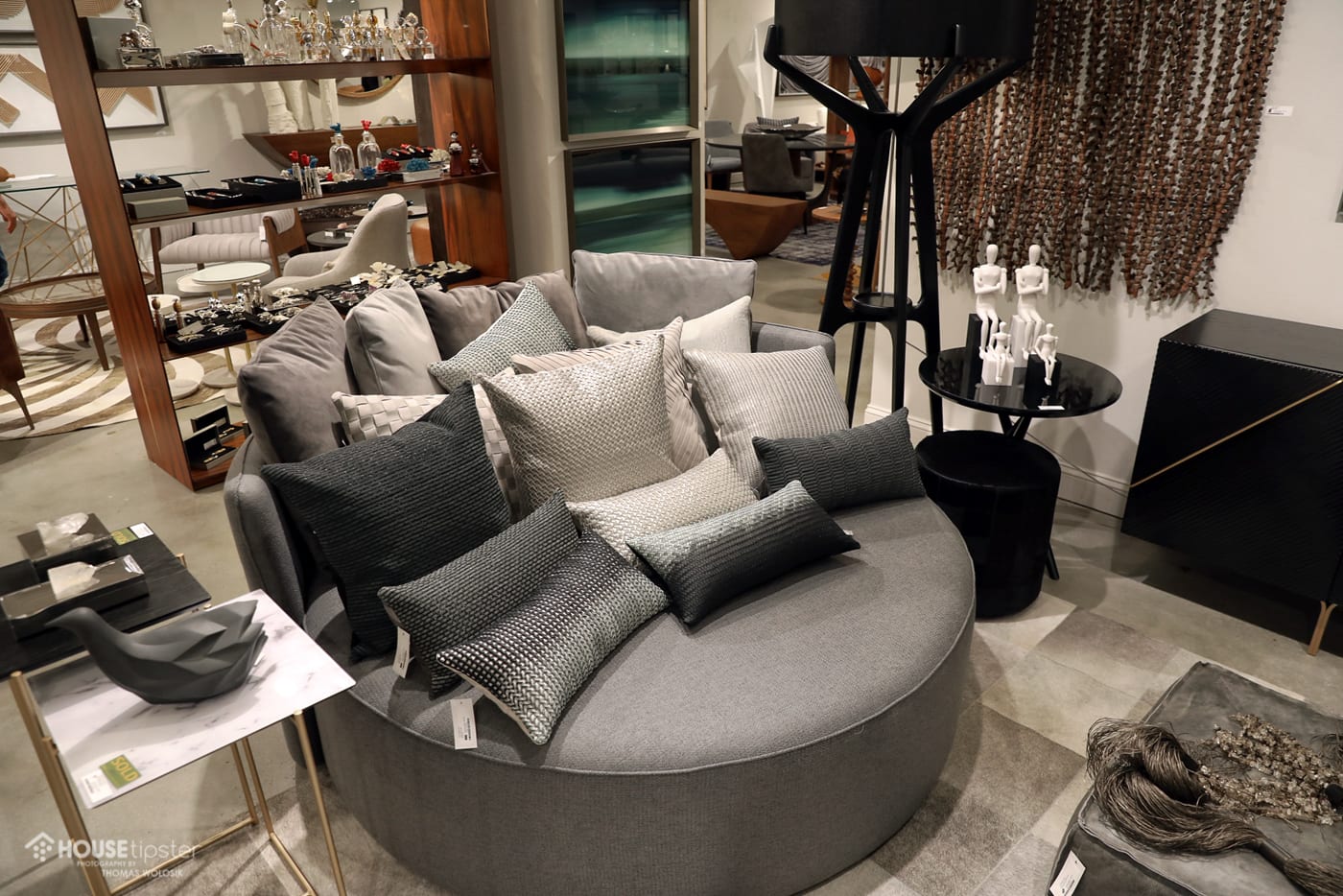 Vibrant color options abound throughout the RS Collection. Consider the Taco Lounge Chair, a showstopper shown at High Point in rustic orange, or the gold geometric wall sculpture. Elegant dining tables (which are available up to 157" long), outdoor chaises, and nautical-inspired ottomans round out Schilling's strong High Point exhibition.
Although RS Collection's furniture speaks for itself, Shilling's artwork is also worth a mention. "Our artwork shows the best of what we do," she told House Tipster. Each piece is printed in Brazil and is available in a variety of sizes, color palettes, and frames.  Home accessories are also a strong point in the collection, and each item, including boxes, wine stoppers, porcelain vessels, and serving trays, are made by skilled workers at the company's Miami warehouse.
Shilling understands that her designs speak for themselves, but she also realizes that the customization options she offers makes the entire buying process ideal for high-end designers. She notes, "We make designer's dreams come true."
To hear more from our conversation with Roberta Schilling, make sure to catch the recap of our High Point Market live stream video in the Facebook post below.