X-Chair, a leading name within the office chair industry, utilizes components that are often overlooked, providing the best features that cutting-edge technology has to offer, while combining modern aesthetics of design to each of its products. Without compromising any of its qualities, X-Chair gives its consumers the best of both worlds, providing both the looks and the pragmatic functionality that comes with a high-quality office chair.

Typically, the functions and features that gives X-Chair its reputation is how its products can mold and adapt to the shape of its user. With 10 ergonomic adjustments, the user is given various options in changing the product's height and depth, giving its consumers comfort and mobility. At this year's NeoCon, X-Chair debuted the Elemax Smart, a product that can be pair with X-Chair's X2, X3, X4 and X-Tech office chair, with smart compatibility features, including the innovations of Bluetooth-controlled heating, cooling, and massage functions. Another product that was exhibited and tested was the X77 Massage Chair, which is designed to alleviate consumers and help elevate their experience with relaxation and rejuvenation in mind.
Other products included the X-Tech Office Chairs, the FS 360 Adjustable Arms, and the Mavix Gaming Chairs. Each of these lines offer a whole new exposure for consumers with home office interiors. Tony Mazlish, President of X-Chair, talked about the innerworkings and the current status of the industry, saying, "The industry has always been a 'push' industry because it grew up servicing facilities managers, and it grew into this centralized [concept], NeoCon and other shows like it, designers could come and find what they need, and they could go and present those things to their clients."
Talking about the differences between the design industry, compared to that of the other industries in the market, Mazlish said, "If you think about something as simple as clothing, clothing is a 'pull' industry, where brands make consumers aware of what they have to offer and then, those consumers go and figure out where they can find those brands. And so, that's the way that we've approached office seating, and in the future, a broader array of office furniture, where we're really focused on the end user first. But then, by being focused on the end user, so much of that is supplied through the industry, by the diners, dealers, and facilities managers, we then have reached back to that group and made sure that we've developed those relationships to support the demand we're creating on the end user side."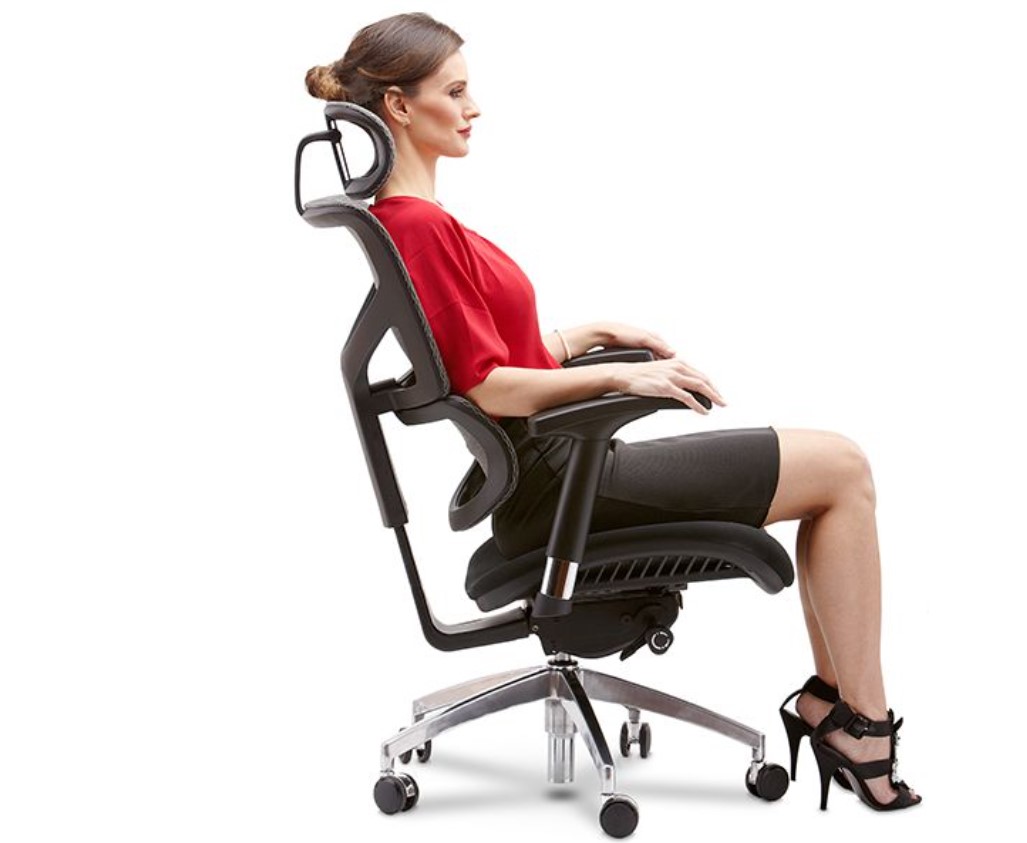 As an induction to the industry, X-Chair first began its outreach by advertising its products through the Wall Street Journal. Immediately, customers began clicking on the ads, attracting a significant amount of responses. Through that feedback, the X-Chair adapted and followed that model, manufacturing products to understand and following the approach of listening to their end users. The company that X-Chair operated under, Healthy Back Store, already had previous years of experience in selling a variety of chairs. Still existing today, the sister company sold a broad range of ergonomic and design products, from Herman Miller to Grahl, they spent a productive amount of time with understanding the needs of their consumers.
The president said, "The key feature for X-Chair is, what we call the dynamic variable lumbar, it's very different from anything else in the marketplace. It moves with you, in three, four different dimensions. And so, that has been a key point," continuing to talk about the sit test, he explained, "We often show the chair in profile, one thing we learned over the years is that consumers, when they're looking at a chair, that first thing is the sit test, and then, they get up and they turn it in profile, and look at it in profile, it's almost like looking at a person in profile. so the chair is designed, if you look at it in profile, it has an anthropomorphic design, looks kind of like a person, which obviously, fits you better, and appealing to the eye."
One unique feature that Tony pointed out at NeoCon was the products ability to remove the headrest. Surprising to Mazlish, he said, "It always surprises me, because no one else does this, our head rest is removable, so you can either add it or take it away. And that is unique to X-Chair, surprisingly, it's something most chairs in the industry work, if you're going to buy a headrest chair, you're stuck with the headrest." Although it is similar to synchro-tilt, X-Chair also owns a patented mechanism called the Side-float Infinite Design, which simulates a sense of floating for the user. The main difference between the patent and synchro-tilt is that the X-Chair is set to match a person's particular weight.
Elemax Smart

– the much-anticipated Elemax Smart can be paired with X-Chair's X1, X2, X3, X4 and X-Tech office chairs. The cooling, heat and massage unit is located in the lower back, dynamic variable lumbar support section of the office chair and features a phone app with Bluetooth control at your fingertips. With Sit Score Smart application technology, the Elemax Smart helps users to understand their sitting health score, length of sitting and more, while encouraging movement throughout the day for improved overall health and increased productivity.

X77 Massage Chair

– X-Chair's first high-performance massage chair dedicated exclusively to providing individuals with an elevated at-home relaxation and rejuvenation experience. With programs from a Shiatsu Master X77 total-body massage chair is equipped with advanced technology to deliver world-class, therapist-level quality of touch.

X-Tech Office Chairs

– the X-Tech collection comes complete with the X4 mechanism and design features, but also includes a 22" cooling gel contoured M-Foam seat as well as two premium fabrics in its design, Brisa Soft Touch, a supple and breathable fabric that promotes air circulation for the highest level of seating comfort; and Advanced Tensile Recovery (A.T.R.) fabric in the lumbar section, a responsive and supportive nylon weave that molds to your shape.

FS 360 Adjustable Arms

– the only armrests on the market that can be adjusted 360 degrees to provide the most comfortable arm position for any type of sitter. The latest advancement X-Chair

is offering, to allow chair customization for each user.

Mavix Gaming Chairs

– the ergonomic gaming chair, created for gamers looking for a better solution than the traditional race car seat gaming chair.
X-Chair features 21st century technology and design, enabling users to both look good and be more productive. 10 ergonomic adjustments allow users to fine-tune the office chair via the seat, back, headrest and lumbar, providing unparalleled comfort. Technologies also include SciFloat Infinite Recline, Dynamic Variable Lumbar (DVL) Support and Tilt Lock all of which make X-Chair the most technologically ergonomic chair on the market.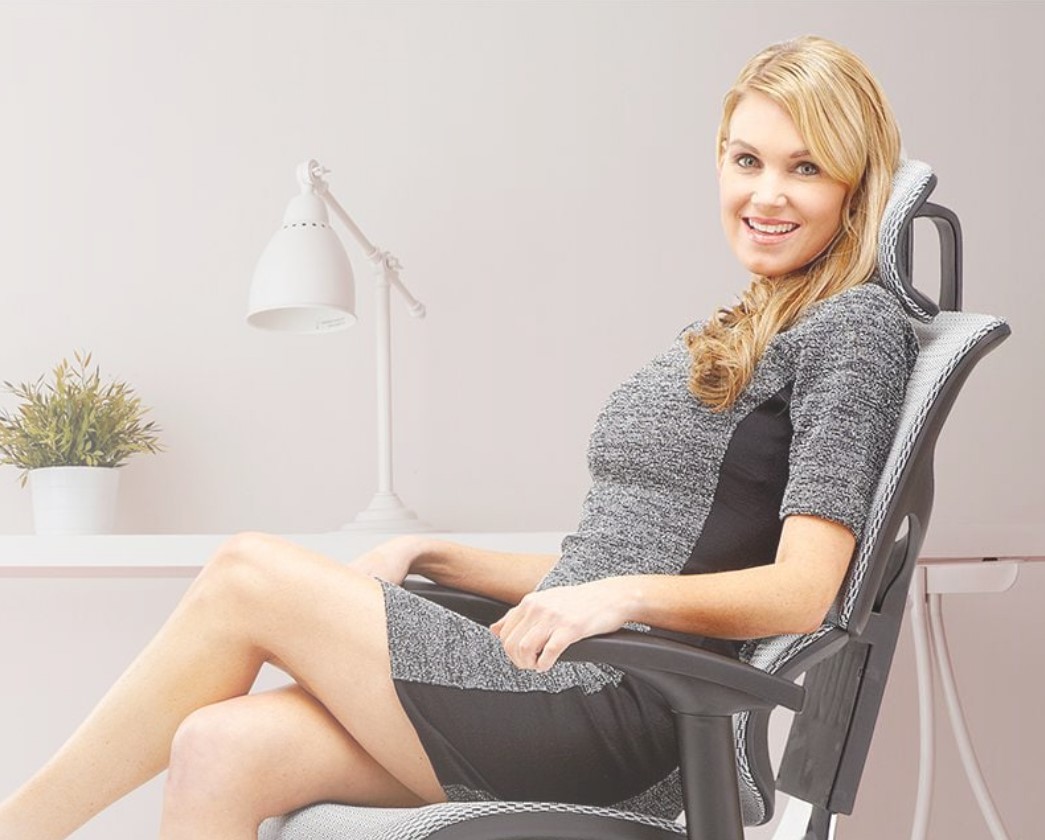 X-Chair, one of the leading providers of ergonomic office chairs featuring 21st century technology and design, enable users to both look good and be more productive. This is not your grandfather's chair; 10 ergonomic adjustments allow users to fine-tune the arms, seat, back, headrest and lumbar, providing unparalleled comfort. While the SciFloat Infinite Recline, Dynamic Variable Lumbar (DVL) Support and Tilt Lock technologies make X-Chair the most technologically ergonomic chair on the market. Made with quality craftsmanship and high-performance materials, X-Chair's products feature a 15-year limited warranty and 30-day risk free trial.