Interior designer Jasmine Lam of the dually New York and Miami-based firm Jasmine Lam Interior Design + Architecture showcased an elegant reception room at the Holiday House NYC 2019 – her first time participating in a show house. In addition to it being a relaxing sitting room, her space also serves as a well-traveled art collector's dream.
"We have been inspired by a clean, bright palette that is quiet and luxurious," Lam said in her show notes. "This art lover's reception room is curated with fine furniture mixed with large scale paintings and sculptures throughout."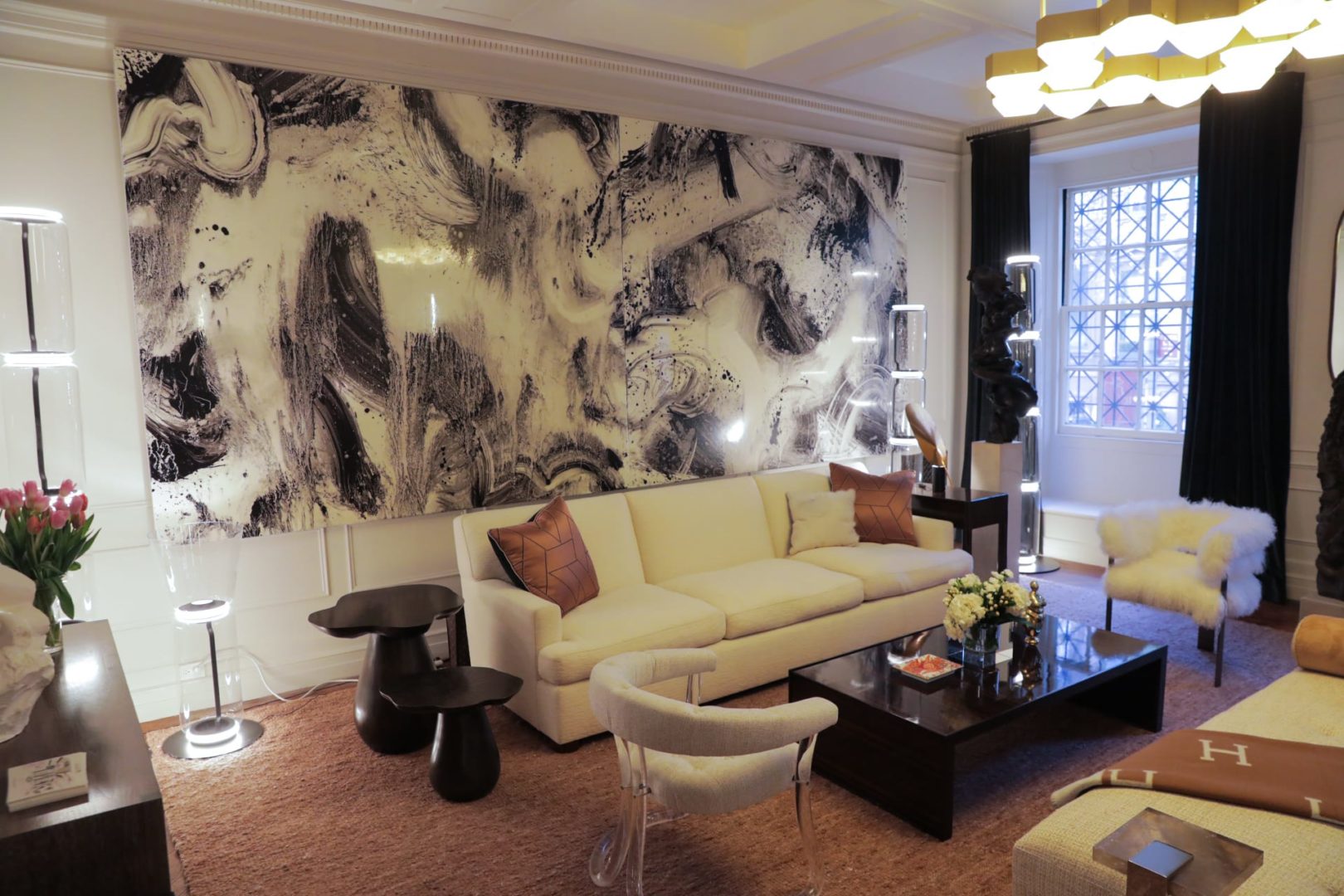 "I envision this as a room that people would want to come and receive people in and have tea or a drink and look at some of their art collection," Lam told House Tipster Industry.
In creating the carefully-curated space, Lam's team worked with a wide variety of fine artists, including Emma Donnersberg, James Austin Murray, Jeff Muhs, Kristina Kossi, and Mark Davies.
"It's a lot of wonderful artists that I've worked with in the past, and a lot of really beautiful sculptural furniture that blends in texture and a soft palette," Lam said.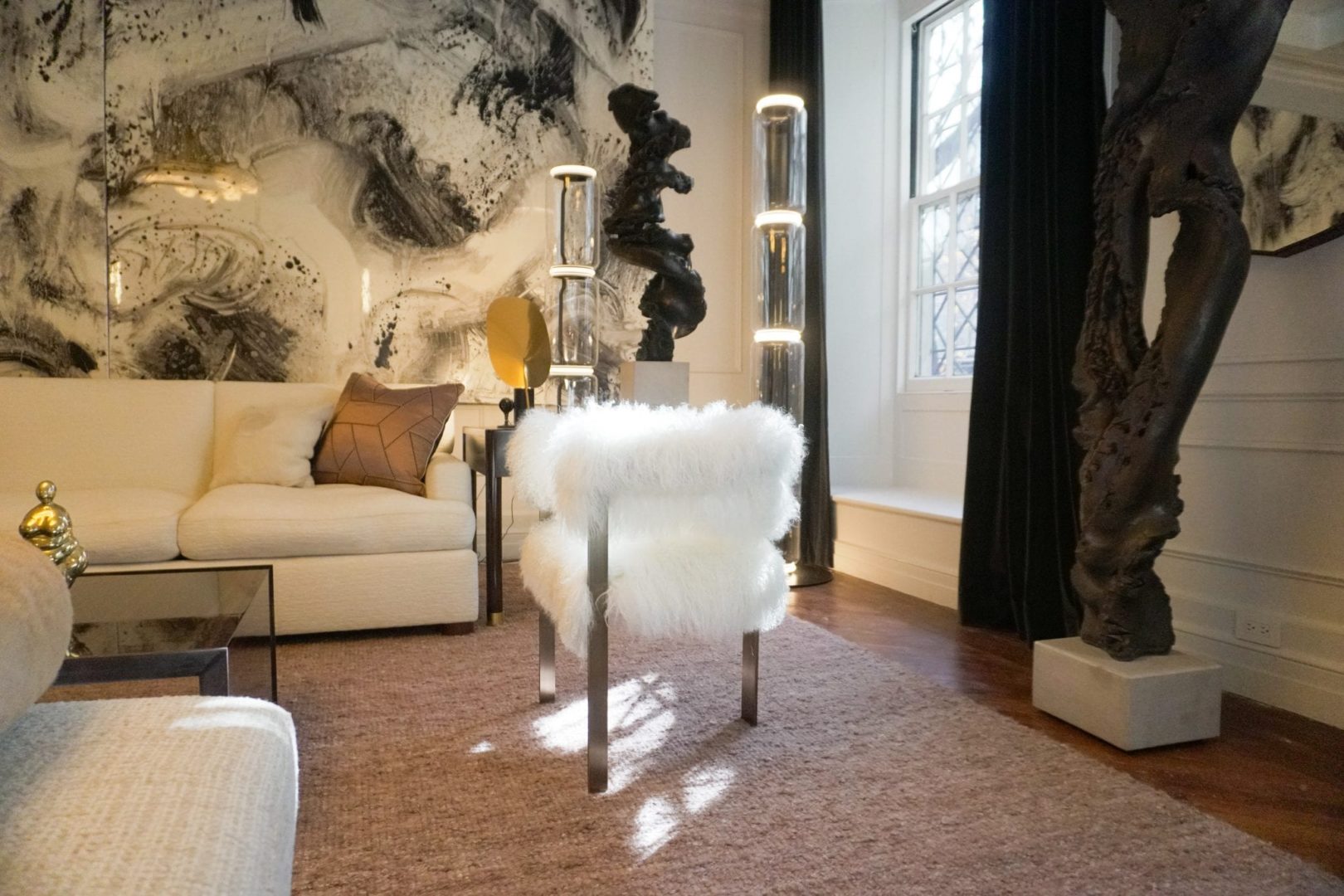 To furnish and decorate the room, Lam thanks a long list of luxury vendors and brands, including Benjamin Moore, JDM Contracting Services, EPC Electric, Target Painting, Blendworth Textiles, Dedar Milano, Edelman Leather, Egg Collective, Flos Lighting, Hermes, Holly Hunt Design, Kravet, Holland & Sherry, Interlude Home, Manhattan Shade, Matthew Fairbank Design & Dennis Miller & Associates, Rogers & Goffigon, Matthew Studios, Michael Felix, Morgik Metal Designs, Volk Furniture, Roman Thomas, St. Louis, Sacco Carpet, Pak-Rite Movers, and Pat Kim Furniture.
The show, which is now celebrating its 12th annual event, is a fundraising benefit for the Breast Cancer Research Fund. Through December 15, guests will be able to see the room in person at the historical building address, 125 East 65th Street in Manhattan.
To hear more from Jasmine Lam at the Holiday House NYC 2019, and see a more in-depth look at the space, be sure to press play on our exclusive video below.
Stay tuned for tons of exclusive design features, creator interviews, virtual tour videos, and more information on each room in the 2019 Holiday House NYC – all coming soon to House Tipster Industry.