Chicago and Hamptons-based Michael Del Piero Good Design and Lukas Machnik created an inviting and eclectic dining room for this year's Holiday House Hamptons. The collaborative design duo named their room "Dining is an Art," which is the perfect title for the curated, globally-inspired space.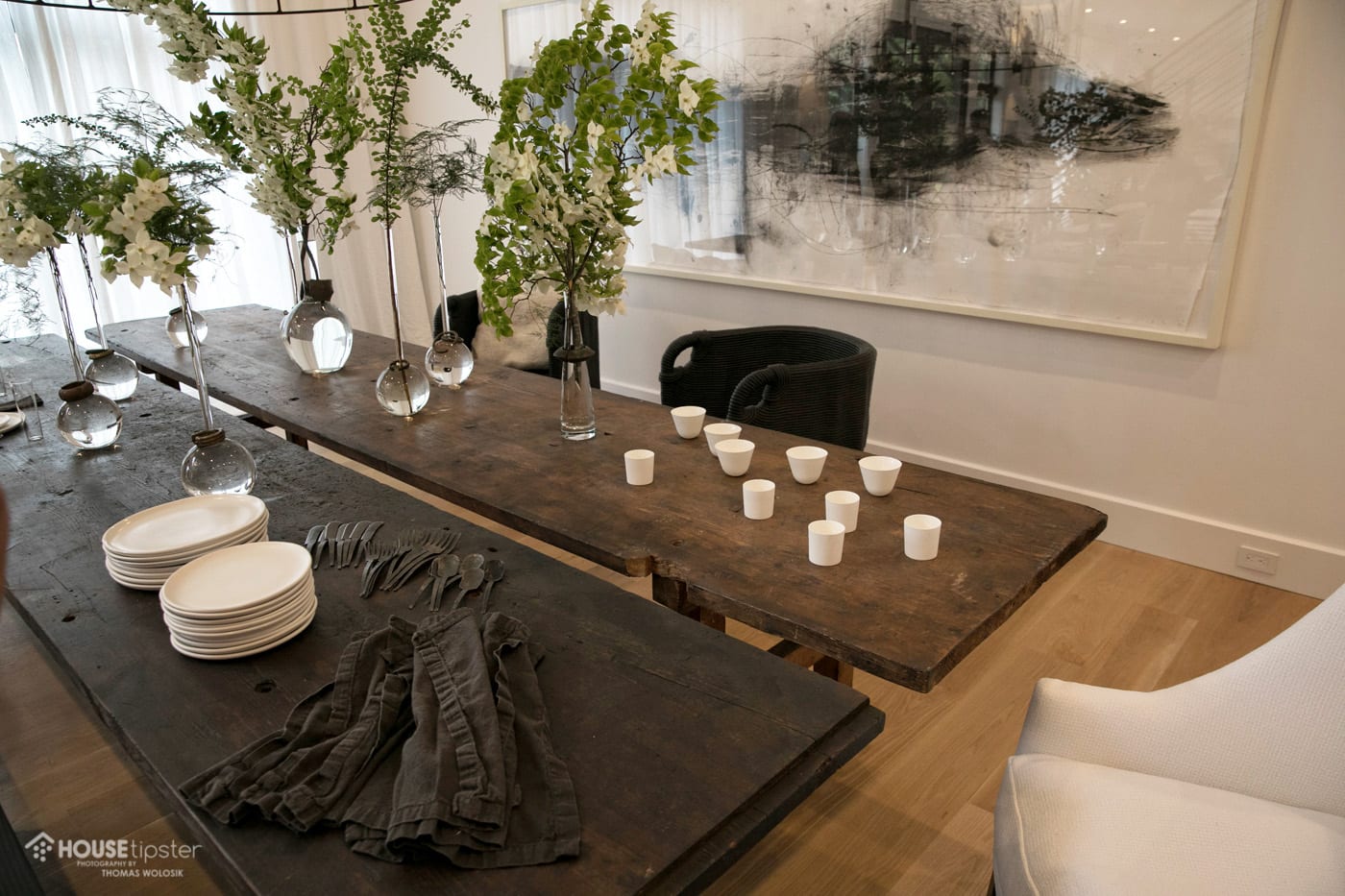 In this room, "a minimal yet dynamic space is brought to life with the use of graphic and oversized art and furnishings," the designers shared in their show notes. "Textural design elements take center stage creating an inviting rustic and elegant space."
House Tipster Industry guest host Alexis Parent of Alexis Parent Interiors was able to meet with designers Michael Del Piero and Lukas Machnik at the 2019 charity show house's press unveiling event. Through their interview, we learned about Machnik's artwork, Del Piero's accessory designs, and how their love for collectible pieces informed this dining room's decor.
Of course, every dining room, regardless of how formal, is centered around a great table. The perfect dining surface also invites guests and family members into conversation. In this space, there are two tables pushed together that offer up tons of bench seating under a charming, candlelit chandelier. Like a historical home full of collected pieces, these items come with great stories behind them.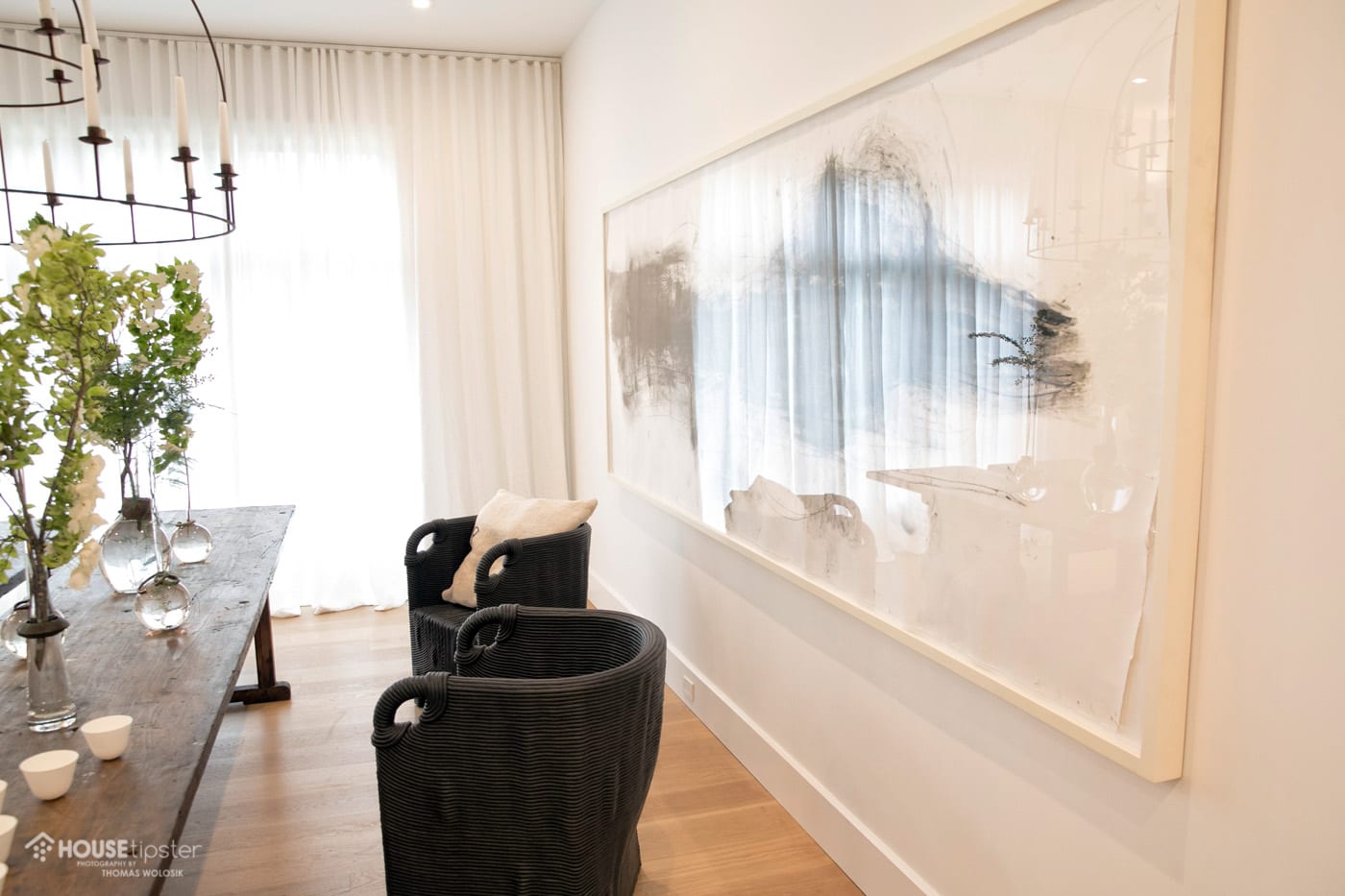 "We found these tables in Italy, they are 18th century tables from a castle," Del Piero explained. "We thought it would be an interesting idea to use them together [rather than] a classic dining table."
The overall feel of the room is contemporary meets antique, and these centuries-old wooden planks ground the entire space in rich history. From there, the designers were able to experiment with some more modern pieces, like French marine rope chairs by Christian Astuguevieille and handmade flatware.
"We like collecting things from around the world, but everything has a cohesive connection together," Machnik said. "From Italy, to Japan, to France, to America and Africa – there's everything from all over the place."
In addition to the designers' own furnishings, paintings, and accessories from Michael Del Piero Good Design with Lukas Machnik The Shop (located on Montauk Highway), the team also worked with vendors Basia Frossard Projects, Arthut Golabek Flowers, and The Interior.
To see more details from the dining room in this year's Holiday House Hamptons, catch up with the designers in our exclusive Facebook live stream video recap below.
Love what you see? Stay tuned for more interviews from this year's Holiday House Hamptons contributors, coming soon to House Tipster Industry.