Bellwith-Keeler is all about delivering handcrafted hardware with a refined and elegant touch. During ICFF 2019 in New York City, the company showcased some of its latest and greatest proprietary creations, based off the most of-the-moment design and material trends.
House Tipster host and Arch-Interiors designer Christopher Grubb was able to speak exclusively with sales representative and trend manager Knikki Grantham at this season's International Contemporary Furniture Fair, who talked us through the different metals and finishes that make up Bellwith-Keeler's hottest products for kitchens, bathrooms, and more.
"Some of the things we like to integrate into the hardware, which we really think of as the jewelry for the items, is we've got marble, [black nickel, mixed materials, wood, and more]," Grantham explained. "Marble's really going to be the one that takes off. Black and white has been really huge… we've seen a lot of white tubs with black faucets that are just bouncing off, so I just love that."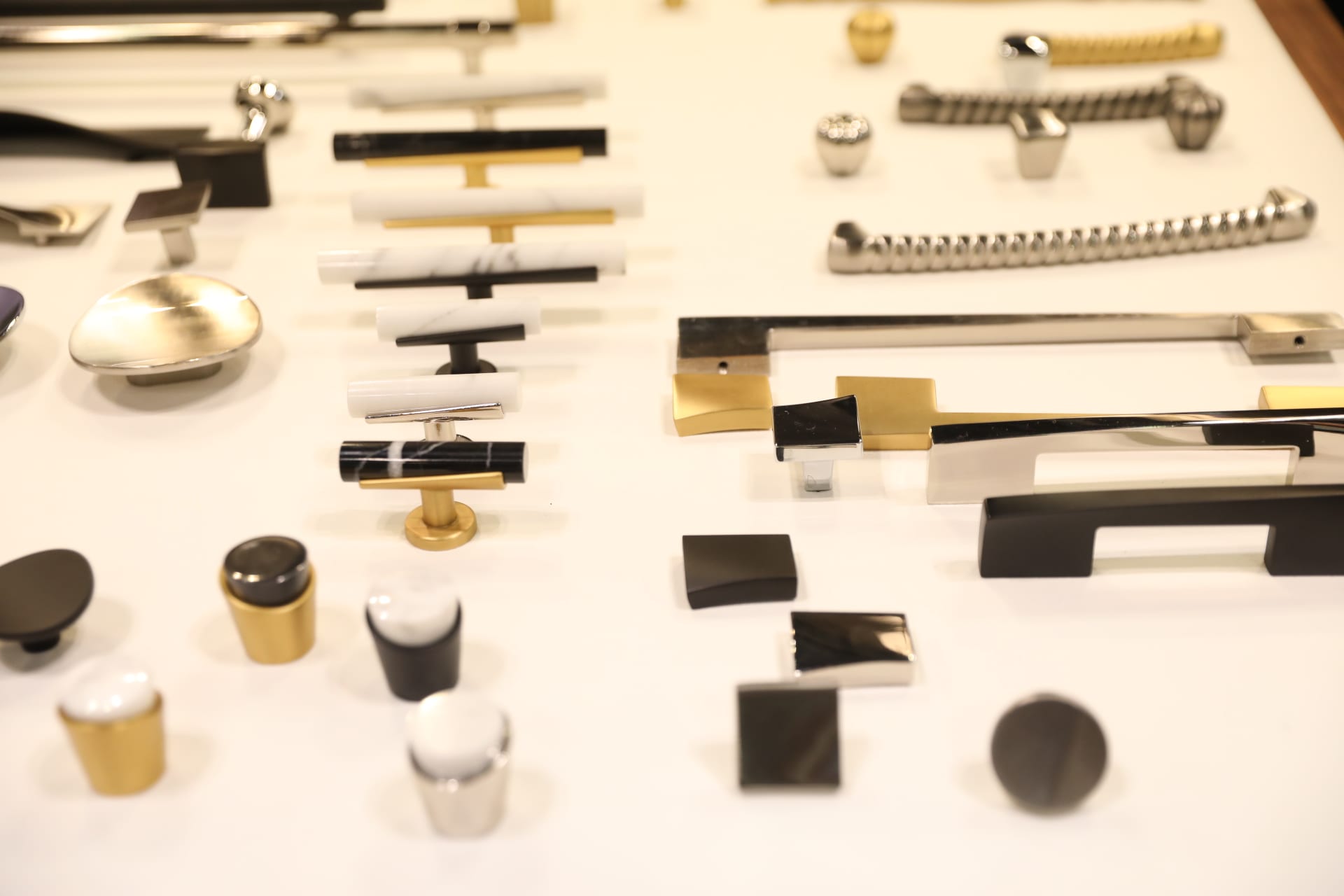 "We do a lot of proprietary, IP-protected designs," she added, explaining that the brand is also able to go back to their roots and then re-launch special product designs from their custom catalog. "We have over 2,000 finishes in our arsenal. We have our own on-staff chemist, we have our own formulas, we don't just go to a factory and say 'Show me what you have in satin nickel,' we tell them how we want the satin nickel done."
As a trend manager for the company, Grantham is able to keep on top of all kinds of emerging furniture, design, and material trends to then translate into modern products customers love.
"I get to hunt and seek the next new new, and I have five designers on staff that will interpret what I see in their own way," she shared. "That's what makes us so great."
To see more from Belwith-Keeler's ICFF booth, be sure to watch a recap of our Facebook live video with Christopher Grubb and Knikki Grantham in the player below.
Stay tuned for more exclusive brand coverage and expert interviews straight from ICFF 2019, coming soon to House Tipster Industry.