GO Home Ltd. displayed a beautiful selection of handcrafted, vintage-inspired, and globally-sourced home furnishings, giftware and accessories during this Summer 2019 season of Las Vegas Market.
This show, our host, Arch-Interiors designer Christopher Grubb, spoke exclusively with Erik Weinstein of the family-owned, New York-based GO Home Ltd.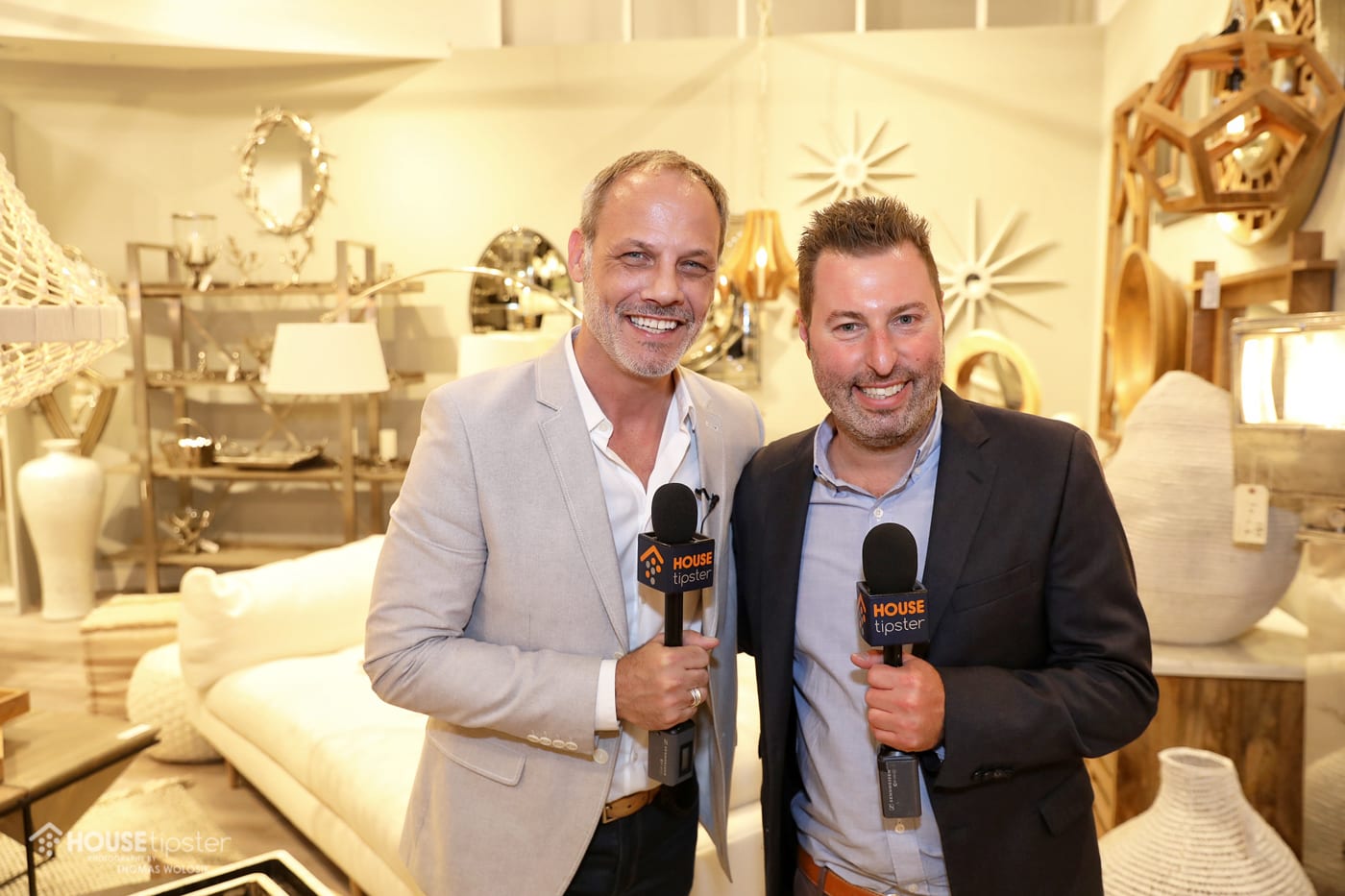 "We started off in the antique world, and then we've taken the vintage lifestyle and reproduced a lot of our old products," Weinstein said about how his family's company evolved. "Now we have a whole new assortment of new products with a vintage feel and vibe."
"What we do is we cherry-pick funky pieces that give [off] a special vibe," he added of the modern product curation, which consists of furniture, upholstery, accessories, and great personality-filled "odds and ends."
"We have cool old signs that we have re-electrified, we have old lights that fit in with a new kitchen table or kitchen island, [and more]."
Standout features that the brand showed off on their display included a brushed brass tabletop, a wall of sparkling convex mirrors, and a bench created from broken metal golf clubs.
At Las Vegas Market, GO Home "mixed in a bunch of vintage items throughout the showroom, just to enhance the look," Weinstein told us. "It's become a real trend, re-purposing and recycling."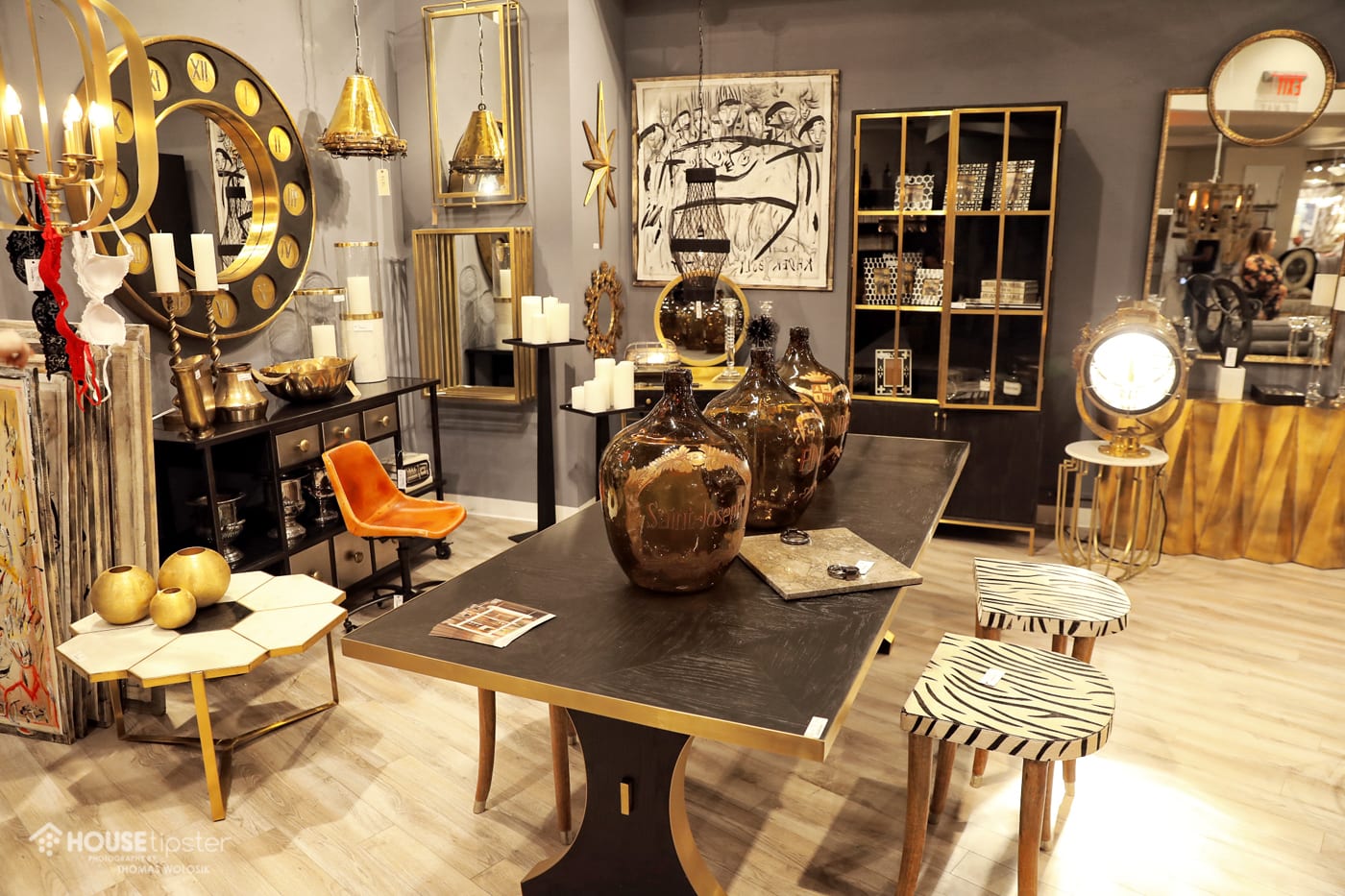 To see more exceptional pieces from the GO Home Ltd. showroom, be sure to catch the latest House Tipster Industry Facebook Live stream recap in the player below.
Stay tuned for more news and designer profiles from Las Vegas Market Summer 2019, coming soon to House Tipster Industry. To catch up with all of the House Tipster Industry Live shows from Las Vegas Market Summer 2019, follow our running list here.