One of John McClain's biggest concerns is transparency, a word that came up more than a few times in House Tipster Industry's interview with him. 
"I've always been a transparent person in life, and I love the fact I can take that into my business," said the interior designer, owner of John McClain Designs, which is based in both Florida and California.
Two exciting projects have allowed McClain to stay open with his fans and clients: a new coffee table book dissecting the design process, and a new home renovation project.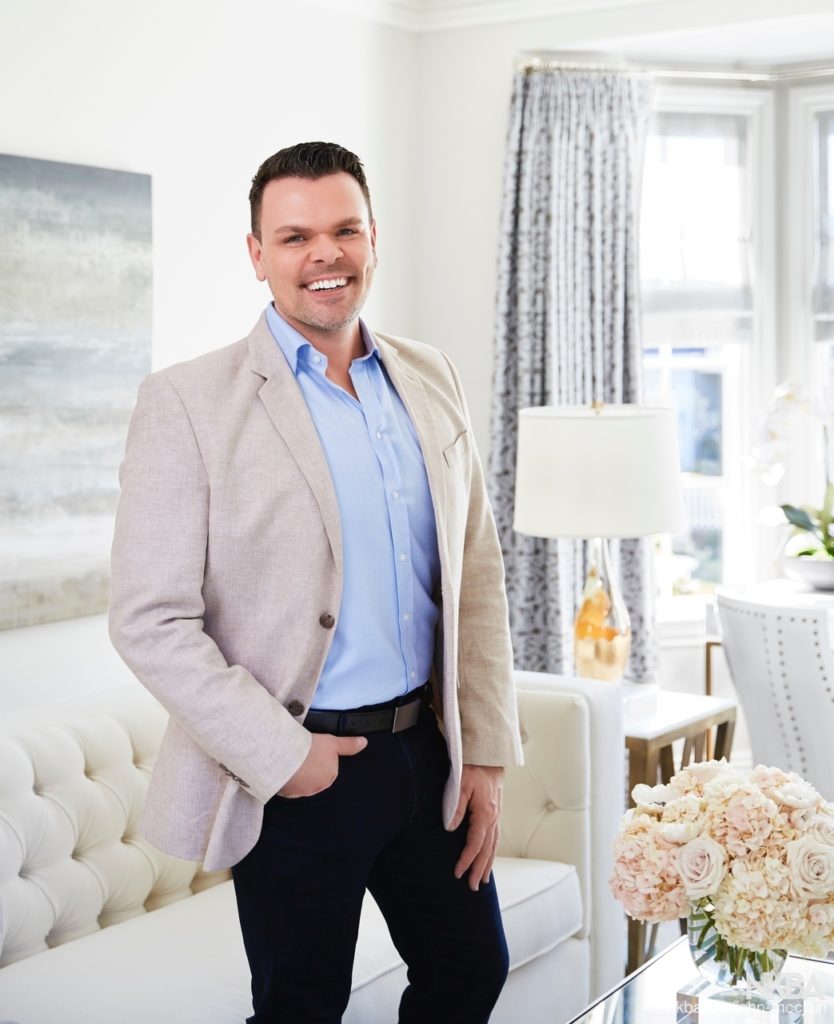 One of his most exciting projects is his first publication, a coffee table book to be published in Summer 2022.
"I've always dreamt of doing a coffee table book and a book with my design projects in it. During the pandemic I had a lot of time to think, and I was considering the fact that most homeowners, and people that do not either have the means or the wherewithal to hire designers, they don't really know how to even start a project or what it entails," he explained. 
While McClain keeps his fans and clients updated on new design projects via social media apps like Instagram, he worries that they may not understand how the design was created.
"I've always been really transparent with clients about how we run the company and how we run their projects," explained McClain. "And I thought, let's take that same aspect and turn that into a book."
The book will go over design projects, both old and new, and dissect the design process. 
"We're going to take every room, every space, and really talk about the process that we did to develop the design plans for every space," he said. 
One example he gave was a room that uses antique brass. 
"It will be things such as 'For this space we chose antique brass. Why did we choose antique brass? What are the different types of antique brass? How did this affect other colors or materials in the space?'" 
McClain says he is creating the book with the intention of it being enjoyable for both casual readers looking to see beautiful images, as well as individuals looking to learn about design.
"If someone wants to only look at coffee table photos, then they can. If they want to sit down and really dive into design projects, then that aspect is there as well."
The designer hopes his new book will "pull the veil back and show the truth on how hard [interior designers] work." 
"There is a reason that we have designers, architects, and builders. It's because we have a skillset, but there are things that are great takeaways for everybody." 
The book will dissect projects of all sizes and monetary values, allowing McClain to appeal to a wide variety of individuals. 
On top of his new coffee table book, McClain has also taken on his "worst client" yet: himself.
"I would have fired myself a long time ago," he said with a laugh.
In the midst of the pandemic, McClain and his husband purchased a new home with the intention of completely redesigning the space. Everything from the kitchen, to the bathroom, to even his new at-home office space will be renovated.
"The pandemic taught me that downsizing my business did not mean downsizing my employees, it meant moving into a home office," he explained. His Los Angeles office space was closed during the pandemic, and he instead began working remotely from his home.
The house itself will be used as a showroom, with McClain having sponsorships with a multitude of interior design brands, including big names such as Monogram and Sherman Williams. Once the renovation of the property is complete, the home will be shown both virtually, and physically, COVID allowing. 
The designer is using this as another opportunity to be transparent with fans and clients.
"We are really turning this into a design-renovation process. I'm pulling the veil back with my followers as well, letting them even vote on wallpapers and fabrics and plumbing fixtures."
McClain feels that when designing for himself, he can push the boundaries further than with clients.
"Clients are very timid, and they only really want to stay in the vein of what they see on TV or in magazines. I really try to push them past that point, which is a really psychological aspect of what we do," he explained. 
While he enjoys that aspect of the job, sometimes clients are unwilling to go outside of their comfort zone.
"On my own house, I can do pretty much whatever I want," he explained. "I do a lot of things that I hope clients will see and understand and really want to incorporate into their own projects, such as bold color, bold pattern, outside-of-the-box thinking or design." 
One example of "outside-of-the-box thinking" that he gave was his plans for a two-story fireplace in his family room. The fireplace will be art deco style, with a mixture of large-scale porcelain tiles and leather.
"I'm a pretty avant-garde designer. I really like to push the boundaries when it comes to different colors and patterns, but also when it comes to what seems to be crazy whacko ideas that turn into one-of-a-kind masterpieces," he said.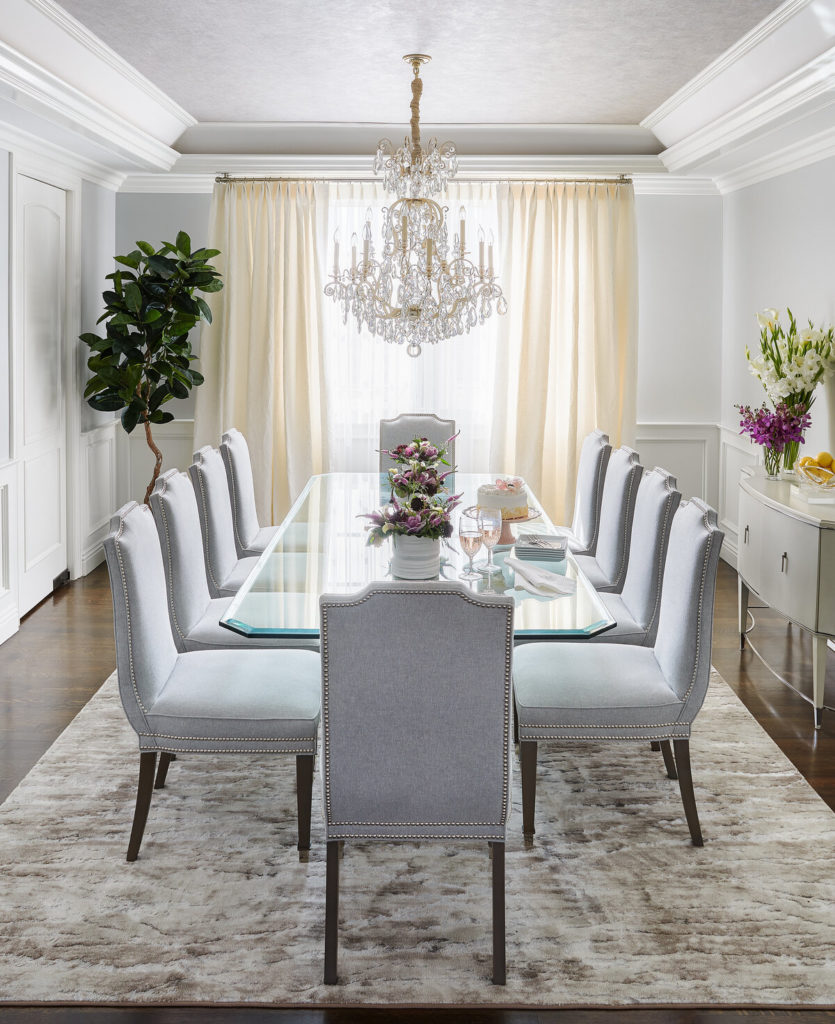 John McClain was not slowed down by the pandemic, in fact, his design company grew during the past year.
"For the past year and a half, from COVID, we have been really, really busy," said the interior designer, based in both Florida and California. "It's almost like a curse and a blessing because we are trying to keep up with projects and keep things moving in a pandemic. We have done it, and the company has grown."
While McClain has stayed busy, just like everyone else, he was not initially immune to the stress of the COVID-19 global health pandemic.
"We started the pandemic like everyone else, we were timid, we were concerned, we were afraid," he described.
The brand owner soothed client worries through increased communication.
"I let [clients] know that we are all in the same boat, we are all trying to get through this," he said. "There might have been projects that I had lead designers work on, but I would personally reach out to the clients. I felt they needed to hear from me." 
According to McClain, projects were only halted temporarily. Ongoing projects were paused only briefly, while new projects were put on hold for only a couple of weeks.
"The beautiful part on the business side of my firm is that I had all my team members stay aboard, no one had to be laid off or furloughed or anything," he said. "I really was so proactive about keeping projects moving on." 
"My business degree kicked into gear," he said with a laugh. "I put everything on paper and was very systematic about how we kept moving forward."
One silver lining of the pandemic was an increase in individuals looking to change their homes, according to McClain.
"During the pandemic, we all knew people were home a lot more. That thing that was really on the back of their mind, as in 'I'll do that one day,' turned into 'I have to do this now because I cannot stare at that kitchen wall one minute longer, it has to be taken out,' he said. "All those feelings, it spurred the industry." 
John McClain Design's Florida office currently has a waitlist until September, while the company's Los Angeles office has a waitlist until November. 
"I hope that the business keeps being as busy as it is. I really hope we continue to rebound. It is really something the way everybody wants to focus on their homes."
John McClain is an accomplished interior designer, speaker, writer, and on-air contributor. His projects have received numerous awards, as well as have appeared in various publications including Traditional Home and Elle Decor.
To inquire about working with John McClain Design, visit the company's website.